March 1, 2023 3:00 pm
UAE's e& increases stake in Vodafone to 3.79 bn shares
UAE company now owns 14% of Vodafone Group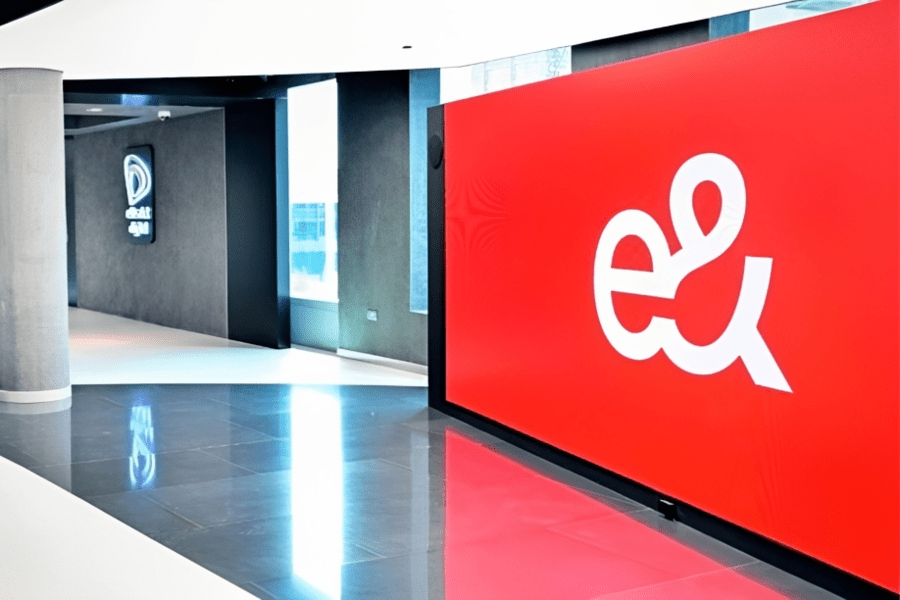 e&
UAE's telecom operator e& expanded its stake in Vodafone to 14 percent as it continues to consolidate its stake in the British firm as part of its international expansion plans.
The Abu Dhabi company, formerly known as Etisalat, now owns 3.79 billion shares in Vodafone following the completion of the transaction, e& said in a recent bourse filing to the Abu Dhabi Securities Exchange, where its shares are traded.
Read more: Nokia, etisalat by e& reach 100 Gbps fiber broadband
The firm did not disclose the financial terms of the transaction but stated that "the investment rationale remains unchanged" from its announcement on May 14, last year.
In May 2022, e& purchased a 9.8 percent stake in Vodafone to "enhance and develop its international portfolio." The UAE company paid $4.4 billion for approximately 2.76 billion shares, before increasing its stake to 11 percent in early December.
The telecoms sector is undergoing a significant shift, particularly with the introduction of new technology that operators are attempting to integrate into their operations to create new revenue lines as competition heats up.
A joint venture agreement was inked in December between e& and Bespin Global of South Korea to establish a company that will offer public cloud services across the Middle East, Africa, Turkey, and Pakistan.
In October, e& capital, its new investment unit, launched a $250 million venture capital fund to support the technology start-up ecosystem.
For more on telecom news, click here.
Exclusives