July 18, 2022 4:07 pm
UAE's Etihad Mall lists shares on Dubai Financial Market
Company's shares trading at $1.03 shortly after market opens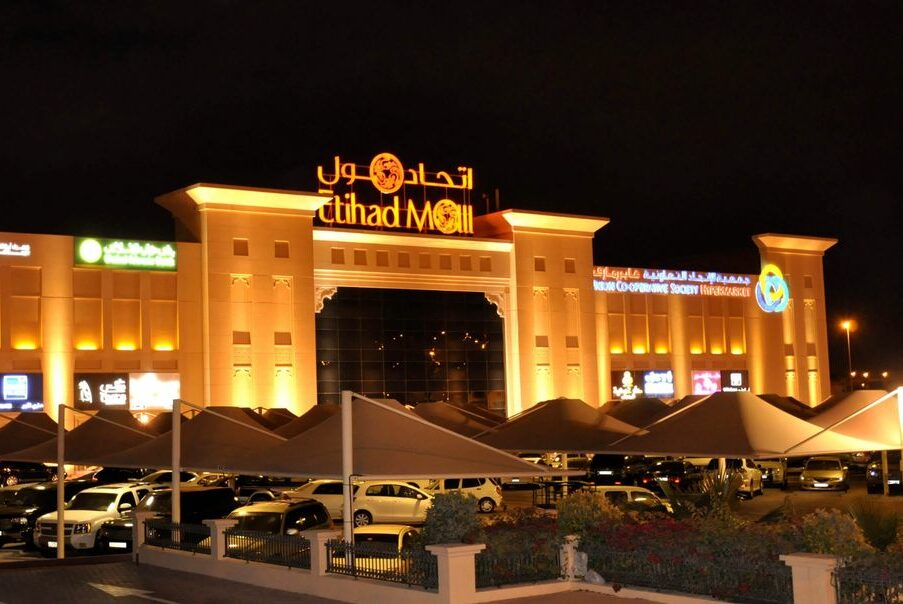 Etihad Mall
Emirati Etihad Mall (Union Co-op Hypermarket) began trading and listing its shares on the Dubai Financial Market (DFM), making it the UAE's first listed cooperative.
The company marked its debut on the exchange on Monday with its shares trading at 3.8 dirhams ($1.03) as of 10:03 am, around 2.5 percent lower than the indicative price of 3.9 dirhams.
Ahead of listing, DFM had set the indicative price of 3.9 dirhams following a share split of one to ten, whereby each Etihad Co-op shareholder received 10 shares in exchange for one share they owned.
The listing is part of Dubai's strategy to boost the stock market's competitiveness.
Union Co-op had appointed xCube as a market maker service provider for the listing.
The market maker's duties include submitting bids and offers for available shares, calculating the quantities required for buying and selling, and determining the equilibrium price for the share, all of which contribute to closing the gap between requests and offers and encouraging more trade.
The company further aims to strengthen the competitiveness of the financial markets in Dubai and attract more capital and investors from inside and outside the country. 
Moreover, xCube plans to develop and adopt state-of-the-art algorithms and technology to perform market-making activities and high-frequency trading on both cash equities and derivatives listed on local markets.
Exclusives