Recently, e& announced a strategic partnership with Mastercard aimed at benefiting consumers and businesses in 16 markets across the Middle East, Asia, and Africa. The collaboration will offer innovative technologies and user-friendly experiences powered by Mastercard's capabilities when using digital financial services provided by e& operating companies.
To enable this initiative, Mastercard is providing a fully-fledged payment processing platform through its partnership with Network International, a leading enabler of digital commerce in the MEA region.
To learn more about this strategic partnership and the payments sector, Economy Middle East interviewed Navneet Dave, Group Managing Director – Processing, Middle East & Co-Head of Group Processing, Network International. 
What is Network International's role as the key payments processor in e& and Mastercard's partnership? 
The collaboration between Network International, e&, and Mastercard marks a significant milestone for the UAE, as it is the first time a telecom company has expanded its offering to become a digital payments player. Network International is playing a crucial role in enabling e& and Mastercard to provide a comprehensive payment processing platform that will revolutionize digital payments for 10 million consumers in the UAE.
By utilizing Network International's payment solutions, Mastercard is helping e& to diversify its revenue streams and make a smooth transition to digital commerce, with the exclusive prepaid card enabling payments worldwide.
This groundbreaking initiative also highlights how institutions like e& can leverage Network International's technology infrastructure and capabilities on a large scale to enter the payments space. 
Can you highlight Network International's network capability and technology infrastructure?
We love all the innovative ideas fintechs bring to the table, but we also understand they lack the necessary infrastructure to execute their plans. At Network International, we offer a suite of highly advanced payment products and services to provide fintechs with the resources they need to stay ahead of the game and meet the needs of their end-users.
Our open and flexible pan-regional technology platform allows for easy integration with entities through Rest APIs. We prioritize scalability, openness, and availability in our platform's design, enabling fintechs worldwide to connect to a single Network sandbox with the same set of APIs. Furthermore, we manage data residency requirements by routing requests based on the country of operation to the appropriate localized cloud platform.
We seamlessly span through size and complexity with easy scalability, which means we can accommodate clients whether they have 1,000 or 10 million customers to serve. Most importantly, our exceptional resilience minimizes downtime in processing with near-zero-fault tolerance. 
What are the key payment trends for 2023?
In 2023, we anticipate a rise in mobile payments via wallets, and virtual and tokenized cards, along with enhanced security features enabled by biometric authentication methods. I also see the growing integration of AI and machine learning continuing to expand in payment applications, enabling improved fraud detection and personalized recommendations.
In terms of innovation, voice recognition for making payments is gaining momentum, while the advent of virtual reality and metaverse environments will likely result in augmented reality being used to provide shoppers with more tangible online experiences. Furthermore, digital currencies are expected to become more prevalent.
Read more: UAE's e& launches region's first telco NFT collection
With non-financial institutions and non-banks entering the payments space, how will this develop the payments ecosystem? 
This initiative highlights the growing trend of non-banks offering enhanced customer experiences, such as faster onboarding, simpler access to financial services, and features like loading wallets through IBAN, remittances, B2B and P2P transfers, and more.
As a result, banks can expect to face greater competition as non-banks introduce more compelling Super App propositions, potentially driving them to launch more innovative solutions as well.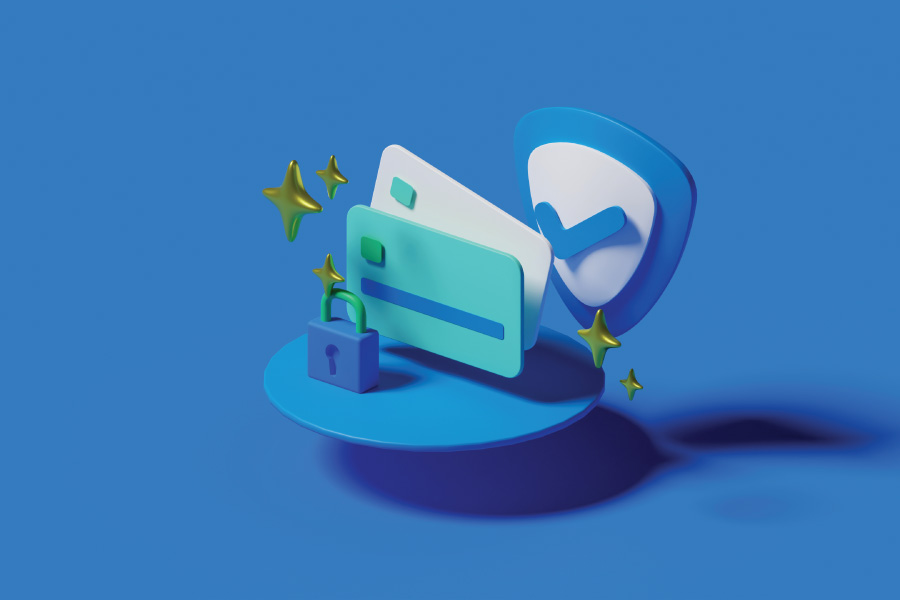 Apart from e&, what steps should other major sectors such as energy, travel, and transport take to enter the payments space?
Our robust suite of payment products and services and our infrastructure can serve large fintechs and facilitate the transition to digital payments for any category of clients outside of banking and financial institutions. We are ready to help any business, in any sector, anywhere in the region, effectively transition to digital payments.
We indeed anticipate a growing number of non-banks and financial institutions entering the payments space, driven by global trends toward the adoption of new payment methods. This will allow them to better serve the evolving needs and behaviors of their customers.
Although this presents a significant challenge for financial institutions facing alternative payment players with more extensive relationships, reach, and innovative solutions, it ultimately creates positive disruption for consumers.
The collaboration of Network with the partnership between Mastercard and e& serves as a significant catalyst for major sectors in the country to explore and adopt digital payments.
It demonstrates that non-bank industries can participate in the payments ecosystem, emphasizing the availability and significance of trusted players offering core processing services that enable these industries to explore more business opportunities and enhance competitiveness. Furthermore, it encourages trust in companies like Network, which can simplify the complexity of payments and provide clarity to their clients.
What is Network International's growth trajectory in the UAE in terms of key focus sectors and markets for 2023 and beyond?
At Network International, our growth strategy centers around diversifying payment and acceptance methods while enhancing value propositions for merchants, financial institutions, fintechs, and verticals.
We are actively seeking opportunities to assist our partners in meeting the payment needs of their digitally-driven customers while also working to include unbanked and underserved citizens in the financial services ecosystem.
We are intensifying our focus on building new client relationships and adding value to existing ones by investing in machine learning, AI, process automation, data and analytics, and other key areas. Our ultimate goal is to establish deep trust within the markets we serve and among our partners.
For more on telecom news, click here.