December 9, 2022 4:19 pm
Unparalleled luxury comes as standard at the Waldorf Astoria Kuwait
Seasoned hotelier and General Manager Kemal Sirtikirmizi tells it all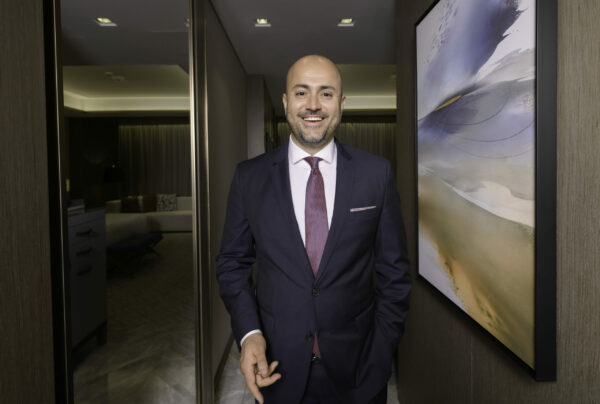 Kemal Sirtikirmizi, GM, Waldorf Astoria Kuwait
Waldorf Astoria Kuwait opened its doors earlier this year, leaving a true luxury mark on the Kuwait Hospitality scene.
I spoke to Kemal Sirtikirmizi, GM,  a seasoned hotelier who works with the sort of passion and dedication a luxury hotel would be lucky to have.
Connected to the Avenues Mall, one of the most impressive shopping destinations we've ever seen, both properties are owned by Mabanee, a leading property developer in Kuwait.
The Waldorf Astoria Kuwait is inspired by the original establishment in New York, to embody timeless luxury. The breathtaking architecture of the hotel is matched in the opulent lobby with the unmissable Waldorf Astoria Clock, which was meticulously crafted to reflect the significance of the solar system to the Islamic world.
The famous Peacock Ally tea room has already become a firm favorite for Kuwait Citi's elite. When it comes to dining, first-class in-house restaurants are at hand. AVA brings beautifully crafted Mediterranean cuisine to life with French, Italian, and Aegean dishes. Kubbar, the poolside restaurant, serves Levantine, Turkish, and Kuwaiti cuisine. OXIO is the poolside lounge and bar. For those looking for something really special, the award-winning Japanese ROKA is the place to be.
For the decerning traveler, amenities also include the signature Waldorf Astoria Spa, a Technogym-equipped Fitness Centre, and the family-friendly Waldorf Astoria Kids' Club.
The rooms are beautifully appointed and elegantly decorated with hand-crafted artwork that reflects Kuwait from different perspectives.
We had the pleasure of staying at this wonderful property and, undoubtedly, it was one of the most refined experiences. Everything from the moment we stepped in, to the undivided attention of the staff, we experienced immaculate service and amenities.
Exclusives