July 8, 2022 9:17 am
Vaping may look glamorous, but the smoke is clearing on its dangers
Flavors, colorings, luring youth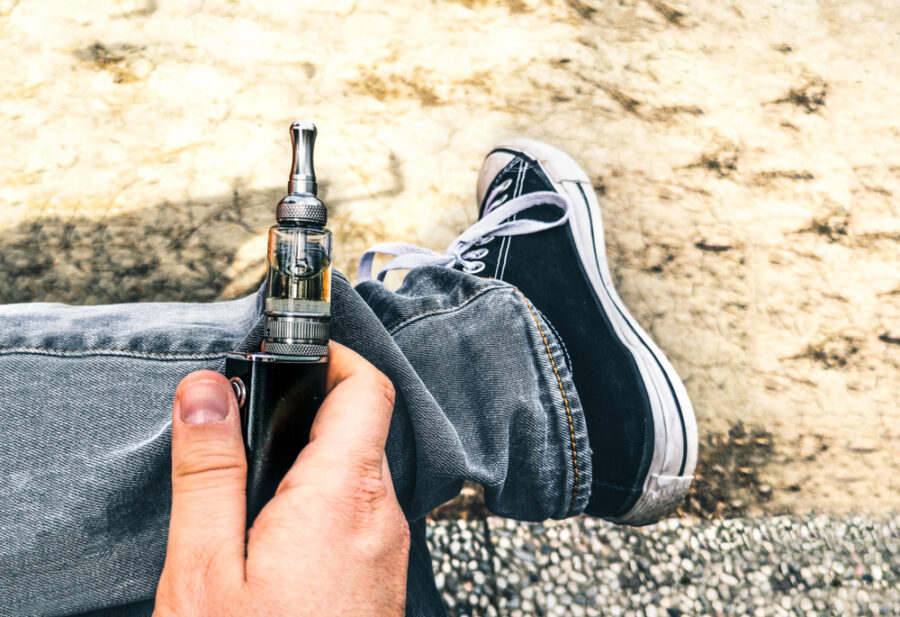 Vaping
Vaping, same as smoking, is associated with glamour. But it's no joking matter.
Vaping is correlated to brain damage, according to UAE doctors. A vape, an e-cigarette, is a device that heats up liquid to create vapor that is inhaled. Ongoing debate says it is likely less dangerous than smoking cigarettes, but an Al Arabiya report in the UAE revealed health experts there pointing to new concerns about vapes.
"Most E-cigarettes heat (small amounts of) nicotine and other chemicals to create an aerosol that is then inhaled," explained Dr. Mahshan Kalpaka Muhammed, a pulmonology specialist at Burjeel Farha Hospital in Abu Dhabi's Al Ain. "Studies show that these products are harmful to health and are not safe."
Nicotine is highly addictive and can harm the developing adolescent brain, as the brain normally develops until the ages of 20-25.
But lungs are also under attack when vaping especially when using an oil mix that contains nickel, tin, lead, and flavorings.
"Vaping is linked with lung, heart, brain, and gum issues," said Dr. Azeem Abdul Mohamed, an internal medicine specialist at Abu Dhabi's Bareen Hospital.
John Hopkins: How bad is vaping?
Vaping is an alternative to smoking and nearly 7 of 10 smokers say they want to stop as one-third of deaths from heart disease are the result of smoking and secondhand smoke.
But is vaping a better option for tobacco users?
Michael Blaha, M.D., director of clinical research at the Johns Hopkins Ciccarone Center for the Prevention of Heart Disease, said vaping is less harmful than smoking, "but it's still not safe."
"e-cigarettes heat nicotine, flavorings, and other chemicals to create an aerosol that you inhale. Regular tobacco cigarettes contain 7,000 chemicals, many of which are toxic. Vaping exposes you to fewer toxic chemicals than smoking traditional cigarettes."
But in February 2020, 2,807 cases of e-cigarette-associated lung injury (EVALI) and 68 deaths were attributed to vaping.
October 2021 research from The Johns Hopkins University on vape ingredients shows thousands of chemical ingredients in vape products, including caffeine, flavorings linked with toxic effects respiratory complications, and a pesticide.
The presence of Nicotine also raises blood pressure and spikes adrenaline, which increases heart rates and the chances of a  heart attack.
"Emerging data suggest links to chronic lung disease and asthma, as well as associations between dual use of e-cigarettes and smoking with cardiovascular disease," said Blaha.
Blaha also says that electronic cigarettes aren't the best smoking cessation tool as they can lead, despite being promoted as an aid to quitting smoking.
A recent study found that most people who intended to use e-cigarettes to kick the nicotine habit ended up continuing to use traditional and e-cigarettes.
According to Blaha, e-cigarettes are particularly enticing because of the belief they are less harmful than smoking, have a lower per-use cost than traditional cigarettes, and are smokeless.
Government bans
Governments have exhibited great concern about vaping, with many seeking to ban them altogether.
Recently, the European Commission proposed to ban the use of flavored tobacco vaping devices in Europe, while the Food and Drug Administration in the US issued a temporary ban on Juul Labs vaping products because of their use of flavors and colorings to attract youth to vaping.
e-cigarettes and vaping products are banned in Egypt, Iran, Kuwait, Lebanon, Oman, and Qatar.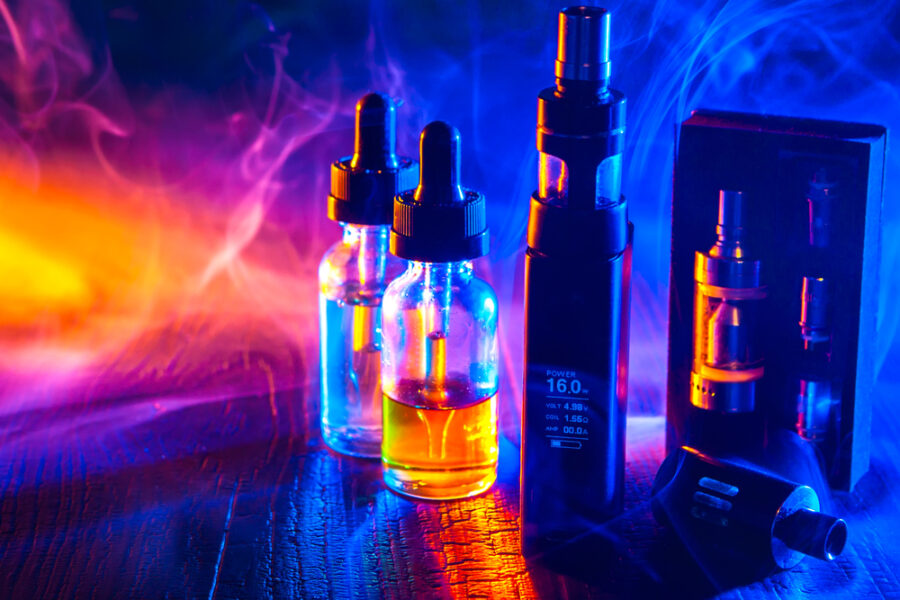 Research on Vaping growth
The global e-cigarette and vape market size was valued at around $18 billion in 2021 and is expected to annually grow at a 30 percent compounded rate from 2022 to 2030. Research and markets company expects the global e-cigarette and vape market size to reach $183 bn by that date.
Growth is based on a growing belief that e-cigarettes are safer than traditional cigarettes.
Additionally, new customization features such as color, temperature control, more efficient battery life, disposable options, and nicotine concentration levels are expected to support demand.
Additionally, various e-liquid flavors such as menthol, fruits and nuts, and chocolate, among others, are drawing in many new customers.
Newer, disposable e-cigarettes are becoming increasingly popular with Gen-Zs, who are exposed to advertising on social media apps.
According to Statista, revenue in the e-cigarettes segment amount reached $22.82 bn in 2022, with $7.6 bn of that generated in the US alone.
Vaping segments
The vaping market is segmented into disposable, rechargeable, and modular devices.
The battery rechargeable e-cigarette was the largest segment in 2021, accounting for 43% of the market share. These do not require the re-purchase of cartridges, explaining their popularity.
The disposable variants segment of e-cigarettes come with an internal battery, compact, and pre-filled with cartomizers, suitable for one-time use only. They are less cumbersome and this is what makes them appealing.
As for modular devices, their growth is driven by users looking for advanced and customizable functionalities in their devices, making them expensive. These devices have programmable functions, such as temperature control and variable wattage control.
Exclusives