Visa is a world leader in digital payments, working to remove barriers and connect more people to the global economy. Its commitment to the environment and creative enterprise solutions are opening doors to new responsible and out-of-the-box ways to do shop and do business.
In an exclusive interview with Alex McCrea, VP and Head of Strategic Partnerships and Ventures for Visa CEMEA, we looked at some of these areas in more detail.
Could you elaborate on how you are currently using your position at Visa to highlight the significance of sustainable spending and address the challenges faced by this sector, particularly in response to the growing consumer demand, to your key partners and stakeholders?
 The issue of climate change has never been more urgent. As the UAE gears up to host the COP28 global climate conference, climate change and the transition to net zero is at the top of the agenda for virtually every industry across the Middle East
At Visa, we remain committed to driving sustainable commerce and supporting climate action and the transition to a low-carbon economy. Across our organization, this commitment applies both internally and through our engagement with clients and partners.
Building on our achievement of reaching 100 percent renewable electricity use and carbon neutral operations, we continue to make strides towards reaching our goal of being a net zero company by 2040.
Payments play a central role in making the modern global economy run. As such, we believe that Visa has a vital role to play in helping others to lower CO₂ emissions and thus enable the shift towards the adoption of more sustainable consumer behaviors worldwide. Beyond our operational footprint, we continue to form strategic partnerships and develop new products and services that help consumers and businesses to make sustainable choices.
In the Central Europe, Middle East and Africa (CEMEA) region, we recently launched the Visa Eco Benefits bundle, in partnership with the fintech and Visa partner ecolytiq and its Sustainability-as-a-Service® solution
Visa Eco Benefits allows Visa issuers to add sustainability-focused solutions to existing Visa credit and debit products; a major benefit of this is that it enables cardholders to understand the impact of their spending on the environment, in addition to encouraging more sustainable consumption and behaviors over the long term.
Read: Visa Announces Sponsorship of Lebanon Men's National Basketball Team
Key features of Visa Eco Benefits include:
A carbon footprint calculator: a proprietary algorithm that transforms transaction details into the estimated carbon footprint of each individual cardholder's spend.
Expanded rewards for cardholders: incentives designed to reward sustainable behaviors, tailored to suit the requirement of each issuing bank.
Personalized education: in the form of engaging content with recommendations on how to live a more sustainable lifestyle.
Sustainable card materials:  physical payment cards made from sustainable material.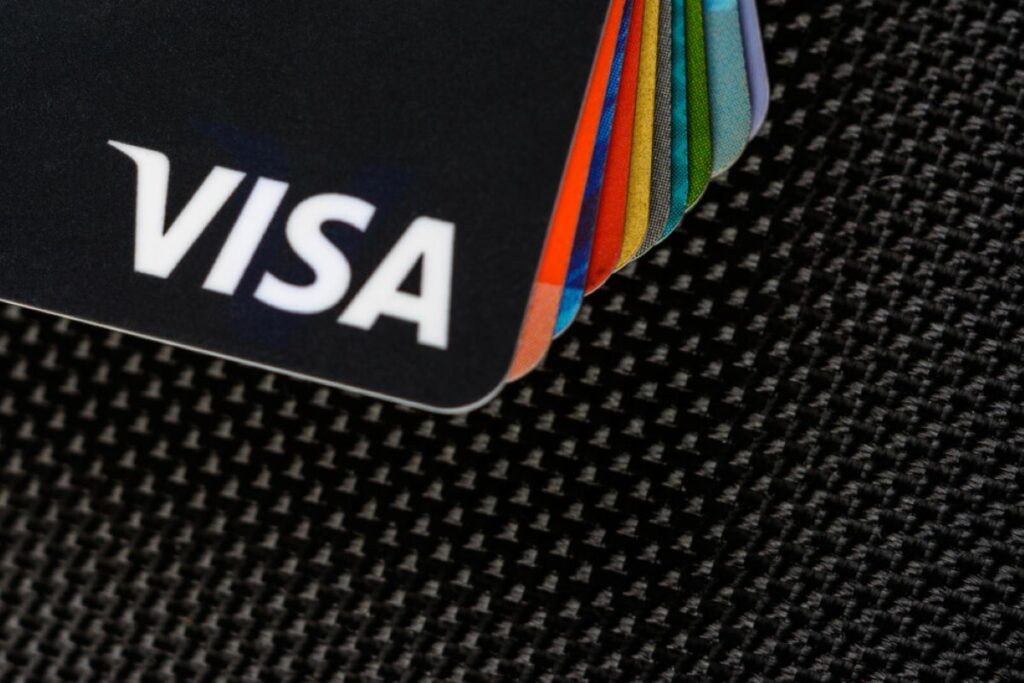 We are also working to embed digital payments in citizens' door-to-door journeys to help reduce emissions and address climate change. Our recent Future of Mobility study revealed that an overwhelming majority of respondents – 95% in Qatar and 97% in the UAE – cited sustainability and the environment to be key deciding factors to how often they decide to travel by transit. Consequently, Visa has partnered with transit agencies worldwide to help launch more than 600 city projects that seek to support sustainable mobility through a range of contactless ticketing and fare payment solutions.
This year's edition of the Visa Everywhere Initiative, a global open innovation competition that sees startups pitch their innovative solutions to solve tomorrow's payment and commerce challenges, introduced a $10,000 USD Impact prize, which goes to the competitor whose solution has a positive social impact on the communities it operates in. Examples include initiatives that boost financial inclusion, promote sustainability, or safeguard the environment.
We also actively contribute to public policy dialogue and engagement around the transition to low carbon economy. As one example, we recently hosted a roundtable at the Dubai Fintech Summit, attended by fintechs and partners, where we discussed how the payment sector as a whole can collaborate to advance the sustainability agenda and ease the transition to a low-carbon economy.
Could the fintech industry potentially grow to a point where it competes with, rather than collaborates with, multinational financial services institutions such as Visa?
 Fintechs are a vital growth engine for Visa and a key driver in realizing our mission to uplift everyone, everywhere. Far from viewing fintechs as competition, we see them as offering exciting opportunities for collaboration. As a result, our fintech portfolio is diverse and continues to grow – in fact, the total spend on Visa cards issued by fintechs has grown more than 200% over the past two years. Examples include wallets offering P2P payments and wallet-to-wallet transfers without touching Visa rails but partnering with Visa to issue cards. Examples also include money transfer operators offering their core money transfer services, with Visa Direct as an additional transfer channel to reach new termination points and secure new funds.
At Visa, we have programs that support fintech at every stage of development:
The Visa Everywhere Initiative, is a global platform where fintech and startups have the opportunity to pitch their innovative solutions to secure funding, in addition to gaining global exposure and access to Visa's vast network of partners.
Our Fintech Fast Track program enables fintech participants to leverage the speed, security, reliability, and scale of the Visa network, providing turnkey access to Visa's ecosystem partners, licensing, APIs, and go-to-market toolkits.
Visa Fintech Partner Connect helps financial institutions to quickly connect with Visa-vetted and curated fintechs to create digital-first experiences – thus sidestepping the requirement to build back-end technology in-house.
Visa Developer centers where we provide direct access to Visa's APIs, tools, and expertise to help developers to design, build and deliver.
During the Dubai Fintech Summit, which took place in May this year, we launched the "Visa Ready to Launch" program, a unique plug-and-play bundle of solutions that will accelerate the ability of fintech and their digital partners to bring end-to-end payment solutions and innovations to market – easily and at speed.
What are the emerging trends in the fintech landscape, particularly in the MENA region, and how might these trends impact the payments industry in the region?
 We have seen tremendous growth in the fintech industry over the last couple of years across the GCC region:
From just one fintech hub being present in the region in 2018, the DIFC Fintech Hive, we now have several, which include the Abu Dhabi Global Market, Bahrain Fintech Bay, and Fintech Saudi.
Investor funding for fintech start-ups in MENA and Pakistan region more than quadrupled from nearly $200 million in 2020 to approximately $885 million in 2022.
The recent Dubai Fintech Summit reflects the growing importance of the region on the fintech map, with more than 5,000 global FinTech and technology experts gathering at the event to delve deeper into critical industry issues and opportunities.
We also see regional fintech such as Yalla graduating and expanding, local mobile network operators expanding their financial services businesses, more payment acceptance with more points of sales, online and with Tap to Phone.
Fintechs offer several valuable economic benefits, particularly in emerging economies.
They create opportunities to build more inclusive and efficient financial services and promote economic development to play a key role in driving access to digital financial services.
There has been a significant increase in the share of adults using financial accounts, which rose by 30 percentage points between 2011 and 2021 to 71 percent. This rise in adoption is, at least in part, attributable to fintech driving the development of key facilitators for financial access, such as mobile money.
By offering traditionally unserved and underserved communities the ability to securely send and receive payments – in addition to access to credit, savings, insurance, and other products – fintechs effectively help to reduce poverty and enable a more equitable financial future for all.
Areas of growth for fintech in 2023 include Open Banking, digital currencies, B2B payments, lending, personal finance, Payfacs, loyalty, programs, embedded finance and digital identity protection.
Over the years, how has Visa's identity as an enabler evolved and how is the company's relationship with cardholders changing in response to the rapidly changing needs and behaviors of both consumers and merchants?
Visa's role as an enabler has evolved over the past few years, which has emerged in tandem with the changing needs of consumers and merchants.
While we are now connecting three billion account holders to 61 million merchants, 15,500 financial institutions and governments in more than 200 countries and territories¹, we also recognize how critical it is to reach those individuals that remain unbanked or underserved. Consequently, we are committed to building an open and inclusive economy through our products, solutions, partnerships, and programs. These include:
Small business digitization: With small businesses forming the backbone of the economy in the Middle East, accounting for over 90 percent of all businesses and providing a major source of new job creation, it is vital that they are adequately supported in order to spur economic recovery. For small businesses, embracing digital payments offers a gateway to allow them to rapidly respond to evolving consumer demands, thus helping to ensure their sustainable growth.
At Visa, we have implemented various initiatives aimed at digitally enabling SMBs and driving financial inclusion. In the GCC region, we have introduced Visa Tap to Phone, a solution that allows merchants to accept contactless payments using Android smartphones in a simple and cost-effective manner. This technology empowers merchants to adapt to changing consumer preferences by offering seamless and secure payment experiences.
Supporting women-led businesses: Through the Visa Foundation and other initiatives and partnerships, Visa is investing millions of dollars to support inclusivity, enable access to private equity and deliver powerful educational resources with a focus on women-owned businesses across CEMEA.
Visa's global initiative, She's Next, champions women who are growing their small businesses and empowers them through funding, training, and mentorship. We recently launched the initiative in the GCC region, inviting women entrepreneurs from all industries and sectors to apply for a chance to win a grant of USD50,000 alongside access to a tailored training program and She's Next Club resources, which include a workshop library and a community of entrepreneurs.
For more on Banking and Finance, click here.