October 6, 2022 12:12 pm
It pays to be a CEO, but top-level coaching is priceless!
vistage provides monthly support for critical decision-making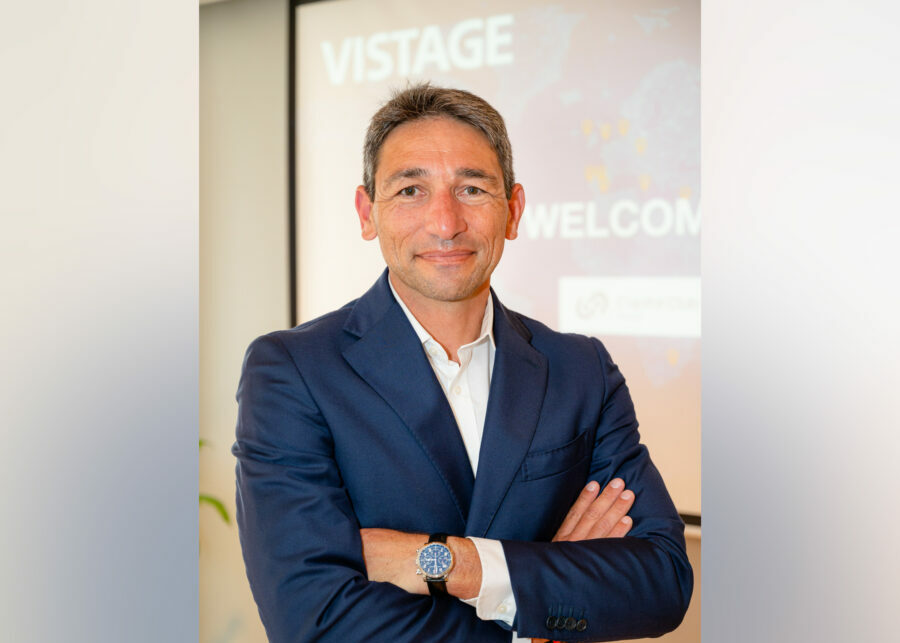 Nathan Farrugia, Managing Director of VISTAGE International UAE
In Early September 2022, peer-advisory group, VISTAGE, launched its founding group in the UAE, following the group's successful debut in the region earlier this year.
VISTAGE is a leading CEO coaching organization with a network of 27,000 leaders, CEOs, and business owners across more than 24 countries.
"It's lonely at the top" is something I often hear from business leaders. There is a permanent need for leaders and business owners to meet like-minded peers and explore new ideas, learn from similar experiences and make better decisions," Nathan Farrugia, Managing Director of VISTAGE International UAE said at the launch.
Nearly a dozen CEOs make up the founding group from a range of industries including technology, hospitality, media, FMCG, e-commerce, manufacturing, and education.
To find out more about the group sessions where leaders disclose their pain points and areas they require support/advise on, Economy Mddle East interviewed Nathan, and asked him:
1- What size companies does VISTAGE meet with?
Typical VISTAGE members are CEOs and business owners of small to medium size companies across all industries. These CEOs have a growth mindset and care about their employees, their customers, and their communities.
2- Are meetings only held with CEOs or also encompass key team members?
Whilst our mission is to support CEOs, we often find that working with their team helps the CEO indirectly. For this reason, we also run specialized programs for key executives and trusted advisors like VISTAGE INSIDE.
3- How much do you charge your clients? How long do these discussions last?
VISTAGE is a members' organization that costs AED3,000 per month, which includes 11 executive board meetings covering: an overnight retreat, 4 international speaker sessions, 1-to-1 coaching sessions, networking with 28,000 international members, access to 25 international markets, specialized research tailored to CEO decision- making, a whole library of leadership content and resources through our MyVISTAGE platform, and social engagement activities.
The return on investment is clear with research showing VISTAGE members outgrow their industry average by 2.2 times. At the end of the day, what is the cost of loneliness in a top job? And how much would a business pay to have 11 other CEOs to consult with on a monthly basis to support your business decisions? Many VISTAGE members will tell you their membership is priceless.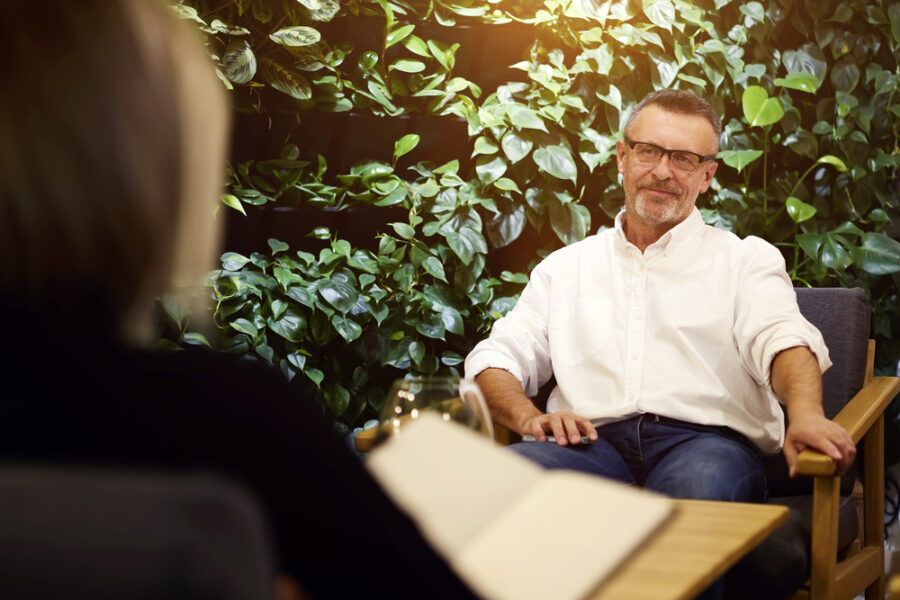 4- Do you merely advise or do you also support the implementation of changes needed?
We make all our members accountable to implement the decisions they take with the help of the group. At this level, we expect to have CEOs that are driven to perform, make tough decisions and adapt to changing situations. We also know that CEOs are extremely busy, so having the group make them accountable to implement and ensures they make the changes needed to be successful.
5- On what basis do you recruit your core CEO advisory unit and how do they get paid for their services?
Each group is headed by a trained and qualified Chair, who is the facilitator, advisor, and sounding board of the group. All our Chairs are business owners in partnership with us, sharing revenue that compensates them well for their time, experience, and effort. We also expect all our Chairs to also be a member of a group or a chair group, so they have the same benefit as members in growing their own business practice.
6- What are the top 3 key pain points on the mind of CEOs, that they are facing, or negatively disrupting their businesses?
The main issue is loneliness because there are situations you cannot resolve with your shareholders or employees because the pressure is only understood and shouldered by the CEO. The ever-changing environment, markets, and technology mean that we can't possibly keep up with the skills required to deal with every situation, so having 11 other CEOs with differing skills and experiences to bounce ideas off helps greatly. Finally, the amount of data and information available for any given decision means that CEOs typically have a very limited amount of insight on which they may need to make some seriously big decisions, so sharing knowledge mitigates risky decisions significantly.
7- What are the top 3 business/work trends that VISTAGE is keeping a close eye on as part of its advisory role for clients?
Recruiting and retaining talented teams, leading change and innovation, and decision-making in diverse and complex situations. These are key areas that form many of the discussions in our VISTAGE board meetings. At the center of it is our humanity, self-awareness, and mindset, which shape our thinking, behaviors, and decisions.
Exclusives