July 5, 2022 9:20 am
War raises Egypt's import bill to $9.5 bn a month
The pound hits its lowest level in over 5 years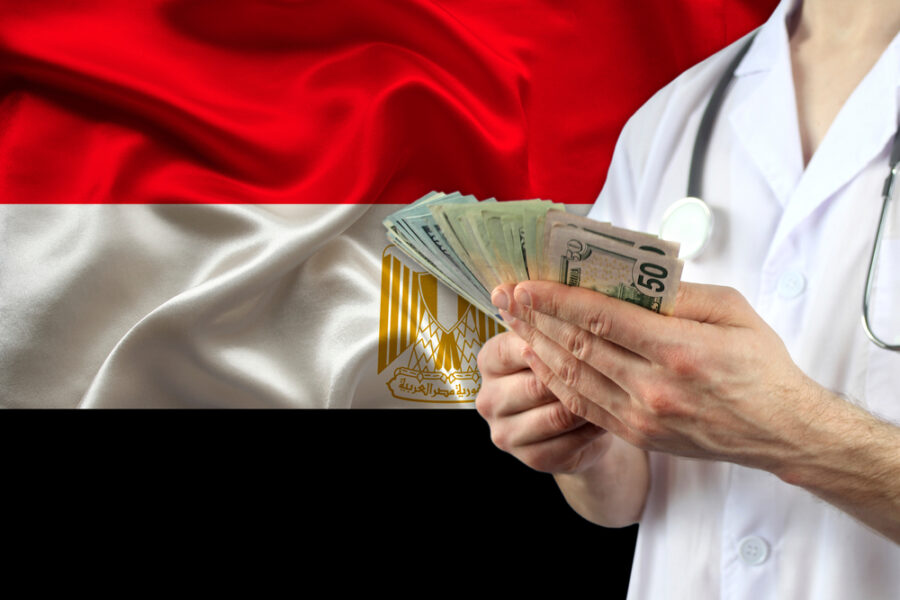 Egypt achieved a primary budget surplus of 97 billion pounds
The import bill in Egypt rose to $9.5 billion a month, after being  $5 billion a month before the Russian-Ukrainian war, according to what the Egyptian Finance Minister, Mohamed Maait, announced.
The Egyptian government devalued the currency by 14 percent in March after it faced negative economic repercussions from the war in Ukraine.
Yesterday, the pound recorded its lowest level in more than five years, approaching the barrier of 19 pounds to the dollar. It was 18.91 pounds to the dollar on January 24, 2017.
Official data showed that the country achieved a primary budget surplus of 97 billion pounds, which represents 1.3 percent of the gross domestic product for the fiscal year 2021-2022.
Thus, the state's general budget achieved a primary surplus for the fourth consecutive year, in addition to reducing the total deficit from 6.8 percent during the fiscal year 2020/2021 to 6.1 percent.
Annual revenues grew by 20 percent, while expenditures grew by 15 percent.
The data indicated that the value of the debt service bill was reduced from 35.8 percent of the state's general budget during 2020/2021 to 32.8 percent.
Exclusives