February 9, 2023 8:59 am
We don't want to lose the battle against climate change
The global economy could shed 10% of its total economic value by 2050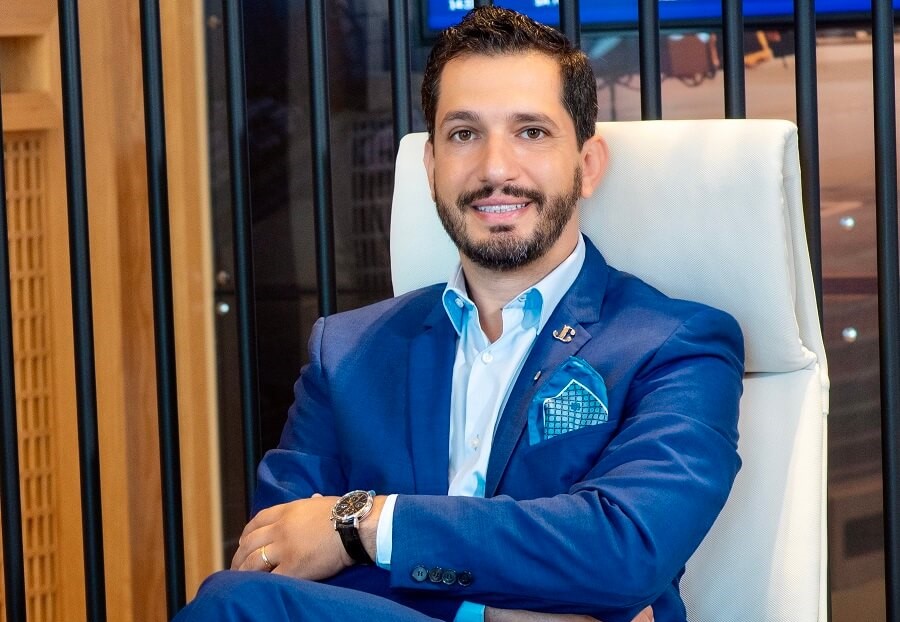 Joe Chidiac, CEO of JC Media Group
"We all know that climate change is the greatest threat facing humanity today with the deaths of 13 million people annually as estimated by The World Health Organization, due to environmental factors," said Joe Chidiac, CEO of JC Media Group.
The global economy could lose 10% of its total economic value by 2050 due to climate change, according to new research.
Factoring in the fact that the UAE recently announced 2023 as 'Sustainability Year', our group is making this a priority moving forward.
A June 2022 report by Deloitte's Global Turning Point Report finds that unchecked climate change could cost the global economy $178 trillion over the next 50 years.
Read: 10 hot consumer trends: Life in a climate-impacted future
Climate change is expected to cause an additional 250,000 deaths each year due to factors such as extreme weather, heat-related diseases, poor air quality, food insecurity, and forced displacement.
United Nations Secretary-General Antonio Guterres has issued numerous escalating warnings about the dire consequences of climate change, stating that "our planet is burning" and that "we are heading towards a climate hell."
"We are losing the battle", he declared at the World Economic Forum held in Davos, Switzerland, "and each week brings new climate-related disasters."
Chidiac emphasized: "Climate change is truly a matter of 'life or death' for the entire world, and it is imperative that all voices, including politicians, international organizations and the private sector, come together to address this crisis."
One of the key conclusions of last November's 27th United Nations Climate Change Conference (COP27), held in the Egyptian city of Sharm el-Sheikh, was that all stakeholders must work together to tackle the crisis of climate change.
This year, the conference will be held in the United Arab Emirates, a country that places strong emphasis on the relationship between humanity and nature. UAE's success in hosting this international event is due to its adoption of promising strategies in areas such as climate change, the environment, the green economy, food diversity and more. The UAE has also launched a strategic initiative to achieve climate neutrality by 2050 as a means of achieving sustainable economic growth.
Similarly, Saudi Arabia has demonstrated a strong commitment to combating climate change by appointing Minister of State for Foreign Affairs Adel Al-Jubeir as its envoy for climate affairs. The Kingdom has also launched the Saudi Green Initiative and the Middle East Green Initiative, which include some of the world's largest afforestation projects to capture carbon from the air, improve soil quality and enhance quality of life. In addition, the Kingdom is expanding clean energy projects, including hydrogen production and solar and wind energy, and has entered into agreements to accelerate its goal of achieving carbon neutrality.
Other Gulf countries, such as Qatar, have also approved plans to achieve carbon neutrality through significant investments in the green economy and reducing emissions from oil and gas facilities.
As we begin the preparations for COP28 with the start of 2023, it is crucial for all entities to maintain their commitment to climate goals and redirect investments toward effective, sustainable solutions that will preserve the health of our planet and the well-being of all its peoples.
For more on climate change, click here.
Exclusives