June 13, 2022 10:22 am
All you need to know about WhatsApp Premium for business accounts
The company is already experimenting with cryptocurrency payments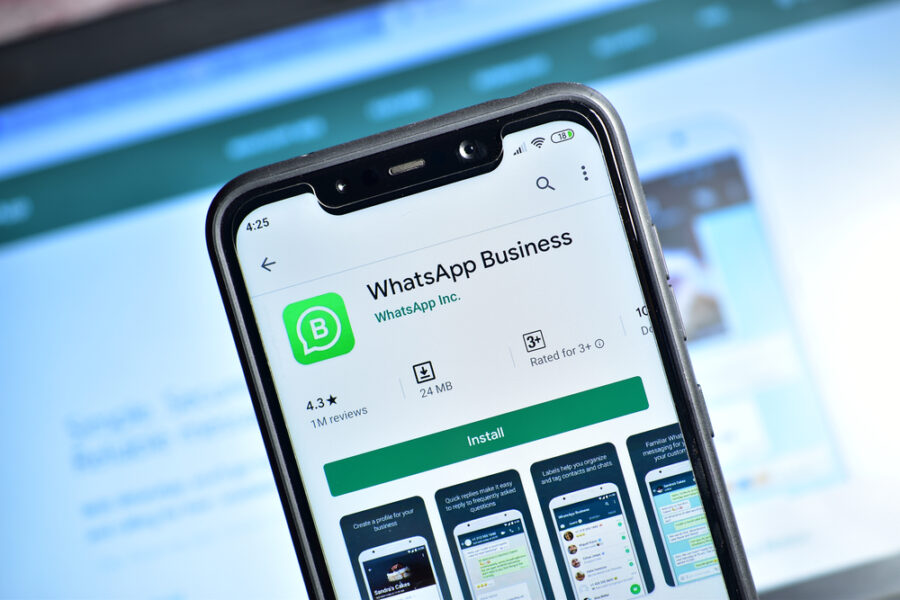 WhatsApp
Whether you run an e-commerce store, an educational or financial institution, a car company, a logistics company, a digital marketing agency, or you have a business in any other industry, and you don't use WhatsApp Business, you could be missing out on a lot to advance your career.
As the average WhatsApp user spends the majority of their time chatting on this app, imagine the number of opportunities they can take advantage of for business development.
And while the population of the Earth is 7.5 billion so far, the number of WhatsApp messages exchanged on the platform exceeds it by 13 times.
Most of these messages are exchanged between family, friends, etc. With the launch of WhatsApp Business, a good part of these conversations are now taking place between businesses and customers.
About 175 million people send messages to business accounts on WhatsApp, every day, according to the recent statistics!
This specialized application was also downloaded 18 million times through Google Play and the Apple App Store in September 2021.
The majority came from Android users.
However, the commercial presence on WhatsApp is still relatively new, with most users only chatting with friends and family.
But it is clear that the company wants to create more revenues, and in the sense that "the customer is king," it is providing more features and services to make the application more attractive to companies and entrepreneurs.
WhatsApp Premium
That is why WhatsApp Business is preparing to launch the WhatsApp Premium service, according to the latest reports.
The question that arises here is: what are its advantages?
WhatsApp Premium for Business Accounts is a new service under development on WhatsApp beta for Android, iOS, and desktop.
It will be optional and only available to business account holders to connect with their customers.
As for the costs, these are not yet known, as WhatsApp is working on introducing the subscription plan for business accounts in a future update of the application.
It will also allow businesses to use additional features such as the ability to link up to 10 devices, as opposed to the current limit of four, to the same WhatsApp account.
Business devices can also be renamed for easy recall. In addition, there is the ability to create a private business link.
Perhaps most interesting is the new support for a private account URL.
Businesses can already use short links to allow customers to contact them by opening a link that includes their phone number, for example, businessname.wa.me/.
The most important thing about this feature is that you can change your customized short link once every 90 days.
It also has a new Cloud API, which will provide free and secure cloud hosting services for all businesses to businesses to easily access WhatsApp features.
Business accounts can re-engage people in the thread and send them personalized messages. In addition, they can choose the type of content to send.
Data shows there is another feature available in certain countries, which is the ability to send money through the application.
The information also indicates that the company is already experimenting with cryptocurrency payments as well.
If the expectations and reports are correct, the development of WhatsApp Business through WhatsApp Premium will move the business world to a new, different stage, and who knows, the concept of marketing may change globally.
Exclusives