Experiences were one of the biggest focuses at this year's iteration of Dubai Lynx, and it's no wonder why. A perfect storm has been built in the Middle East for the experiences industry. A region looking to diversify its economies, with a young dynamic population, and brands – both local and global – willing to be bold and innovative, have all combined to make brand experiences one of the most potent forces for marketing.
Brand experiences enable a level of storytelling and inspiration rarely matched in other forms of brand communication.
But why and how are experiences so potent now for brands? Let's take a step back to understand the landscape for brand experiences and what they can deliver.
The evolution of experiences
Brand experiences have been around for as long as humans, as a means to bring people together to connect and engage through shared passions, communities, businesses & families.
Thanks to the invention of the radio, and later TV, experiences were able to have the reach to match the depth of connection and emotion they have always generated.
And the enhanced interaction from the emergence of social media platforms has also allowed people to connect offline and online at any brand experience. Thus changing the game for enhanced interaction KPIs, allowing experiences to be tracked and measured for the powerful network advocacy effect they generate.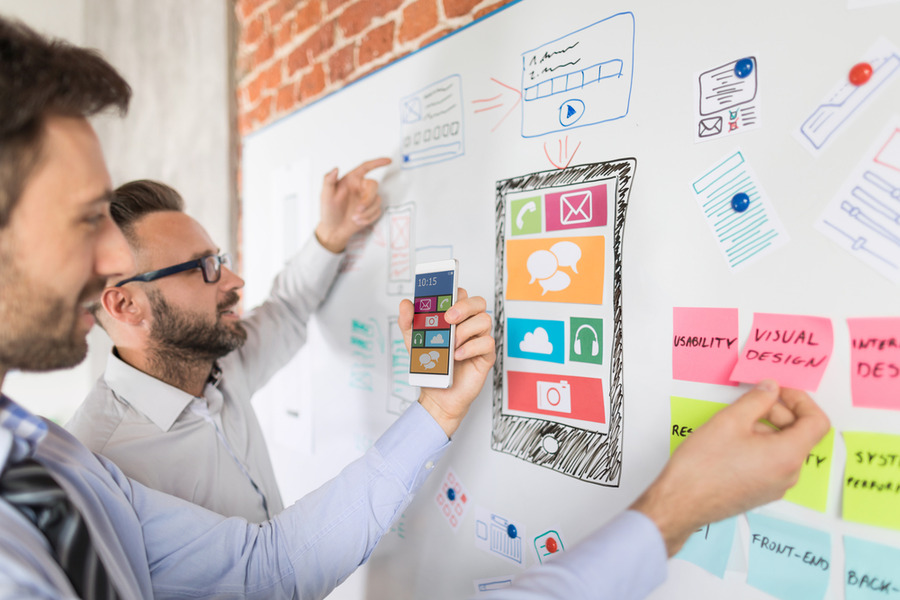 Shifting consumer behavior
Flash forward to 2020, the pandemic created huge shifts in behavior and saw the breakthrough mainstream moment for virtual experiences, which had been more experimental in the decade prior. So now we can create blended experiences that can be experienced both in person and virtually via technology, all at the same time.
This is how brand experiences have evolved from one-off, in-person events to become 360-degree engagement platforms supported by integrated new technology. It's an exponential landscape full of multi-layered experiences with multiple combinations, where user interaction with brands is constantly developing. Brand experiences are more sophisticated now than ever before, but are also more complex, which requires more strategic planning to be executed successfully.
Read more: Customer-brand relationship re-established as in-person interaction re-emerges
Unlimited opportunity
Whether in public spaces, retail spaces, galleries, conference halls, or destinations, experiences can now be curated to mix a whole host of technologies. From live streaming to e-commerce; mobile apps to social AR; VR and haptics to olfactory; and AI-powered projection mapping – the possibilities seem endless.
Combined with storytelling and inspiration, experiences are truly unmatched by any other form of brand communication, and play a vital part in the transformation of nations, as demonstrated during Expo 2020 in Dubai, at the 2022 Qatar Fifa World Cup and with the musical experiences and creativity of MDLBeast from Saudi Arabia.
Expo 2020 Dubai
Due to Covid-19, Expo 2020 had to innovate its format as physical events were more restricted in terms of audiences, especially in the earlier part of the program.
Therefore they created the Infinite Nights experiences of live entertainment shows to complement the global design profile of the Expo.
The experience had two layers – the physical and the online virtual.
The live show concept was at the Al Wasl dome, harnessing the 360-degree projection, designed around a selected live audience.
While online, a curated digital broadcast via Facebook and seven other TV and online platforms was created, harnessing the stunning content to work for the screen.
The shows featured an amazing roster of regional and global stars across 6 show days, including Coldplay, Alicia Keys, Black Eyed Peas, and Iraqi star Kadim Al Sahir
The six shows were spread throughout the 6 months of the program and were the largest driver of click-throughs to the Expo online, with 40% of all traffic for Expo2020 as a whole. In total, they achieved 217 million in total reach and 70 million virtual visits, because they harnessed the power of parallel experiences that made the event accessible for both live and online audiences.
2022 FIFA World Cup Qatar
For the 2022 FIFA World Cup – the first-ever World Cup in the Middle East – Visa created the game-changing 'Visa Masters of Movement' experience that combined art, technology, and football to create a world-first brand experience.
Here, with the use of tracking technology, footballers' moves were tracked and fed into an algorithm that produced flowing, real-time brush strokes, that ultimately became stunning pieces of dynamic, digital art.
In the build-up to the tournament, there was an auction of five iconic moves by five legendary players that had been turned into art using this technology and minted into NFTs, with the proceeds benefiting charity Street Child United.
Visitors to the FIFA Fan Festival™in Doha were also able to take part in the experience and become artists themselves.
It was the first time anything like this had ever been done, and the results spoke for themselves. Overall, 120,037 players took part and scored 9,546 goals in 3,025 Games. The campaign had a reach of over 60 million from the NFT art shared on social media, and the media coverage had a total reach of over 151 million.
Visa's success was due in part to the fact that there were fewer preconceived notions of what football should look or feel like in the region, giving it complete creative freedom to create a new type of experience.
Furthermore, its ability to tap into what fans care about most – football – was a key factor in the success of the brand experience, as it allowed for the creation of bespoke moments tailored to the audience's interests.
MDLBeast, Saudi Arabia
To support their brand vision to amplify the unseen, MDLBeast created a music streaming channel and deployed the world's first use of live spatial audio at the region's biggest dance music festival, Soundstorm.
Streamed through BEAST TV to 107 countries, remote audiences enjoyed an 'I was there' sensation through immersive and cutting-edge audio technology.
By combining national moments of transformation with creative brand experiences and cutting-edge technology, such as live spatial audio, they were able to deliver world-first immersive events.
With the region's big momentum, there has never been a better time for brands to harness the power of brand experiences and connect with audiences in meaningful ways that leave a lasting impression.
For more on customer experience-related topcis, click here.