November 20, 2022 7:48 pm
World Cup 2022: Qatar kicks off new bright chapter in its history
A watershed moment that marks the start of the challenge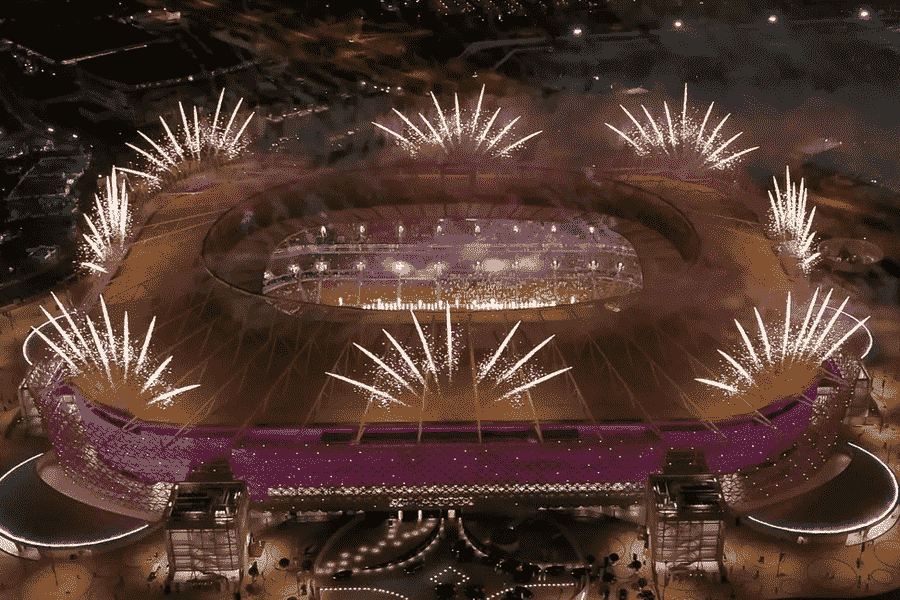 Qatar World Cup inaugural ceremony (Image credit: FIFA)
Today, Qatar is witnessing the kick-off of the 2022 World Cup, the largest sporting event ever staged in the Middle East for the first time. The inauguration ceremony, which took place at Al-Bayt Stadium in the Al-Khor region, saw the world being treated to a tournament, unlike anything that has ever occurred in the 90-year history of the event.
It is a watershed moment that marks the start of the challenge, not only for the host Qatari team to achieve remarkable results in its first appearance in the tournament, but also to demonstrate Qatar's success as the first Arab country to win the honor of organizing a World Cup-sized competition.
The major sporting event will run until December 18, the World Cup's final date, which also happens to be Qatar's National Day.
Qatar has set aside a sizable budget to prepare for the World Cup, including the design of an integrated infrastructure and the construction of seven of the eight stadia that will host the tournament's 64 matches.
Read more: Qatar vs Ecuador kicks off World Cup on Sunday
Being organized by Qatar, the World Cup will be a distinguished event and an honor for all Arab nations.
Although competing in the World Cup for the first time, Qatar's national team is hoping to leave a bright chapter in the country's history books by advancing to the second round at the very least. 
Whoever wins the inaugural 2022 World Cup game, Qatar and the Arab world will be the true winners. For the next month, soccer fans will enjoy not only the sights and scenes of world-class stadia but also Arab hospitality at its finest in the GCC. It's a start that solidifies the region's place in the hearts of millions of fans, not just for soccer, but also for a cosmopolitan GCC built for the modern era.
Exclusives