An avatar is a customizable persona that you can edit to look the way you want to be perceived online on bother personal and business digital realms.
There are many ways to create a free avatar, in a matter of minutes, but the ones that today cost you money, albeit no more than $100 per avatar, are steering the industry and our digital selves forward.
Create free avatars here
Ava Maker is the latest innovative avatar maker online, allowing the creation of a unique cartoon version of anyone, in only a few steps.
Styles and colors apply to face shapes, hairstyles, eyebrows, eye shapes, mouth shapes, clothes, noses, and beards.
You can also opt for predesigned avatars. You can create a Facebook, Snapchat or TikTok Avatar, for instance, with features including what outfits and body shapes you desire as well as skin tone, hairstyle, face shape, complexion, age, eye color and shape, nose,  and other accessories, such as glasses or a pair of earrings for girls.
There are pre-designed avatars for Zoom meetings or various other virtual business activities, but you can choose an Avatar Photo that reflects how your customers should perceive you, your business, or both.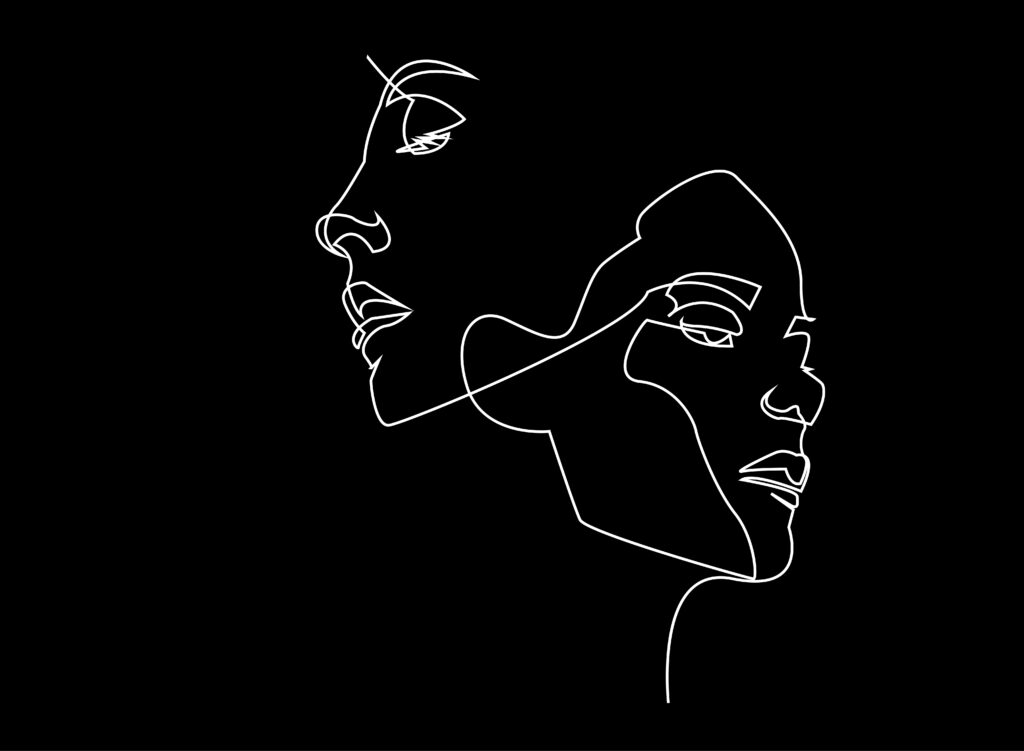 Free video-animated avatars
TikTok is allowing people to use a customizable avatar as they record videos, which will animate to match the user's own, real-time movements.
The service features avatars of different races, genders, cultural backgrounds, and skin tones.
Users will have available avatar Presets allowing people to choose the ones they feel closely resembles them, using skin tones and other customizable features.
Free user-generated content Avatars
Founded in 2017, HiberWorld agreed to a deal with avatar company Ready Player Me to bring 3D avatars into the platform, where players have created 3.5 million worlds, aka user-generated content, on their desktop computers and mobile devices.
This allows users to explore new environments in the metaverse and create virtual experiences for their avatars in the platform's various worlds and games including 3D hangouts, challenges, art museums, etc.
3D avatars can be created via a selfie but allow accessory add-ons with virtual wearables.
Ready Player Me has raised a total of $22.5 million to expand globally.
Money talks: Reddit's NFT avatars
Reddit is launching a new NFT-based avatar marketplace where to purchase profile pictures at a fixed rate.
90 designs will go on sale allowing buyers licensing rights to use it on and off Reddit as an avatar. Not quite the freedoms you have owning an NFT from Yuga Labs' Bored Ape Yacht Club collection which allows usage for merchandising or shows.
This is Reddit's second attempt at avatars this year, when earlier in 2022 the company started testing a feature using an Ethereum-based NFT as your profile picture, following Twitter's attempt at the same.
You can use Reddit's own blockchain wallet called Vault, currently used to earn blockchain-based community points towards badges or animated emojis, to store and manage these NFTs.
These avatars will at launch be by invitation only to members of the r/CollectibleAvatars, a community that will have exclusive AMAs (ask me anything) by artists and more. They will carry prices starting from $9.99 all the way up to $99.99. Non-members will wait for the avatar builder page to be complete in the coming weeks.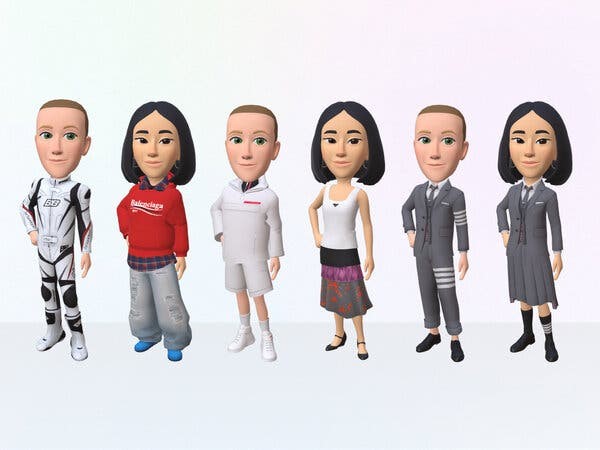 Meta's 'affordable' VIP avatars
Meta introduced avatars on Facebook Messenger back in 2019, and now they've made it Instagram as well.
Instagram lets you customize everything about your avatar, from nose shape and eye color to expressions and face markings. You'll also be in charge of picking your avatar's outfits.
But Meta has taken avatar fashion to a new level.
Meta provides a variety of free outfits for avatars used on Facebook, Instagram, and Messenger, but it has also opened a new fashion store for the metaverse to users in the US, Canada, Thailand, and Mexico.
When Meta tweeted Balenciaga, a US online boutique, asking about what is the dress code in the metaverse, it responded, along with named designers Prada and Thom Browne, to launch looks-for-purchase for avatars.
Now users looking for that VIP look can sport hoodies, ripped jeans, plaid shirts, motocross jumpsuits, low-rise jeans, three-piece suits, pleated gray skirt suits, and shorts outfits.
These outfits would normally cost hundreds, if not thousands of dollars, but they are made available on meta for a price range between $2.99 to $8.99.
It turns out we love to wear the same clothes in a digital space as we would in a physical space.
Functionality and fashion aren't just about the looks. They are unlocking a world of business opportunities for digi-preneurs seeking to define who we are via our avatars.