In line with its vision of building a world-class research and development (R&D) hub in Abu Dhabi, ASPIRE, has today announced the launch of the world's largest autonomous racing league. The league will kick off with the autonomous car race set to happen in Q2 of 2024.
Set to take place at the iconic Yas Marina Circuit in Abu Dhabi, United Arab Emirates, the autonomous car race will be the first in a series of autonomous vehicle races. With a prize pool of up to USD 2.25 million, the Abu Dhabi Autonomous Car Race will feature the Dallara-built Super Formula cars, the usage of which has been enabled by Japan Race Promotion, Inc. (JRP). The Super Formula cars are the fastest in the world, outside of Formula One, and they will be adequately equipped for autonomous racing.
A core goal of the Abu Dhabi Autonomous Racing League is to push the boundaries of autonomous mobility by hosting challenges to advance R&D in autonomous racing and artificial intelligence (AI). Additionally, the applied research executed in preparation for the League will develop cutting-edge and low-risk solutions to significantly reduce fuel consumption and carbon emissions through increased efficiency, while at the same time increasing safety and performance standards of motorsports and commercial transportation.
JRP will enable ASPIRE to leverage one of the world's most advanced racing cars to push the limits and high speeds of autonomous driving by providing the Abu Dhabi Autonomous Racing League with exclusive access to the Dallara Super Formula car. Key members of JRP will also share their significant expertise in race management accumulated for over 50 years since 1973.
Race viewers will be invited to dive into a new world of entertainment, experiencing the thrill of head-to-head autonomous car racing, with live updates from Augmented Reality (AR) and Virtual Reality (VR) infographics and real-time displays shown on screen.
Faisal Al Bannai
His Excellency, Faisal Al Bannai, Secretary General, Advanced Technology Research Council, said: "Abu Dhabi is a rising hub for STEM empowerment and envisioning a decarbonized economy, which is why we are proud to launch the Abu Dhabi Autonomous Racing League. Autonomous racing is continuing to gather steam, given its significant potential to disrupt the future of transportation and mobility. We are proud to announce the Abu Dhabi Autonomous Racing League, where we will set new benchmarks for autonomous vehicles and help them pre-empt and prepare for unknown challenges as they become more mainstream. In addition to creating a community platform for motorsports fans, the Abu Dhabi Autonomous Racing League will feature an open development model, supporting faster progress, faster testing, and greater innovation. Machine learning and reinforcement learning will be key to collecting data and developing the technology of these vehicles."
Read more: Qatar Airways, F1, partners through the 2027 racing season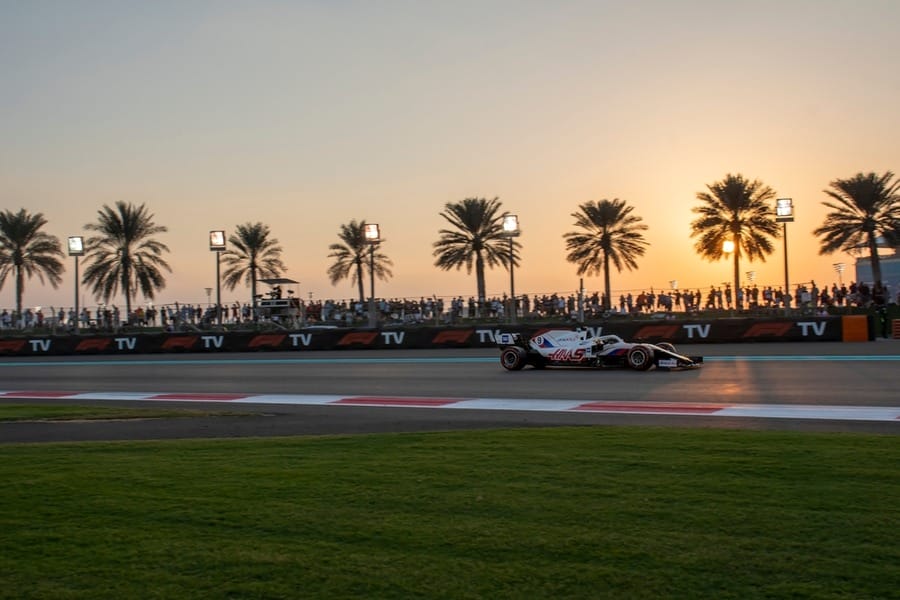 Yoshihisa Ueno
Yoshihisa Ueno, President, of Japan Race Promotion, Inc. commented: "In Japan, we are proud of our pioneering heritage in both motor racing and advanced technology. As Japan's premier racing series, SUPER FORMULA, we are delighted to partner with ASPIRE for the Abu Dhabi Autonomous Racing League to see racing and technology come further together. Since 1973, we've accumulated over 50 years of expertise and always operated at the forefront of racing. Our SF23 race car, which will be used in the Abu Dhabi Autonomous Racing League, is a huge leap forward in technical performance and, importantly, carbon neutrality, so it's very exciting to see it being driven by an autonomous technology stack. This partnership with ASPIRE is yet another example of our ambition and we cannot wait for the first race."
First among a series of races
The Autonomous Car Race will be the first among a series of autonomous vehicle races in the Abu Dhabi Autonomous Racing League launching in 2024, which will include autonomous offroad racing, autonomous drone racing, and more. This will make Abu Dubai and the United Arab Emirates the world capital for extreme autonomous racing. Open to all teams from previous autonomous racing challenges, teams from universities around the world, and public and private research institutes, will be welcome to participate.
For more on racing news, click here.