February 23, 2023 11:50 am
Qatar Airways, F1, partners through the 2027 racing season
Partnership includes trackside and digital branding inventory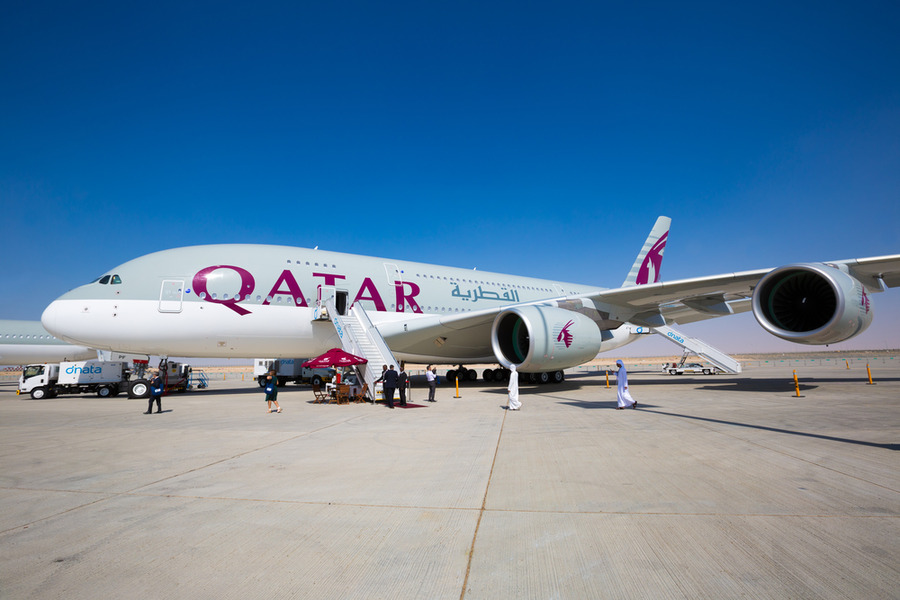 Qatar Airways
Qatar Airways, the state-owned flag carrier, is now the Global Partner and Official Airline of the Formula 1 (F1) racing series. Qatar Airways and F1 will be partners through the 2027 season. The partnership was announced at the Motorsport Event in Doha.
In addition, the airline company has also been named title sponsor of Formula 1 Qatar Airways Qatar Grand Prix (October 6-8), Formula One Qatar Airways Gran Premio del Made in Italy e dell'Emilia-Romagna (May 19-21), and Formula One Qatar Airways Hungarian Grand Prix on July 21-23.
Read more: Ford returns to Formula 1
The partnership includes trackside and digital branding inventory that will be showcased to F1's worldwide spectators. As a part of the deal, Qatar Airways will also give opportunities for fans to buy a limited number of travel packages to select Grand Prix so that they can see the much-awaited action-packed events of Formula 1. Both partners will also look to work together on the environmental impact of their respective industries.
Qatar Airways Group Chief Executive, Akbar Al Baker, said: "As a brand, we believe in the power of sports to unite people, and as such, we have been selective with picking the most thrilling sporting events and sponsoring a variety of new and prominent sporting initiatives."
Read more: Saudi keen to host two Grand Prix races in F1
For his part, Abdulrahman bin Abdullatif Al-Mannai, Qatar Motor, and Motorcycle Federation (QMMF)'s President said: "This partnership will contribute towards pushing the wheel of our society's growth and development and will pave the way for tremendous business and investment opportunities."
Exclusives