December 18, 2022 9:03 am
ADGM welcomes UK delegation led by Minister of State for Media
Visit focused on co-operation and partnership in the digital economy space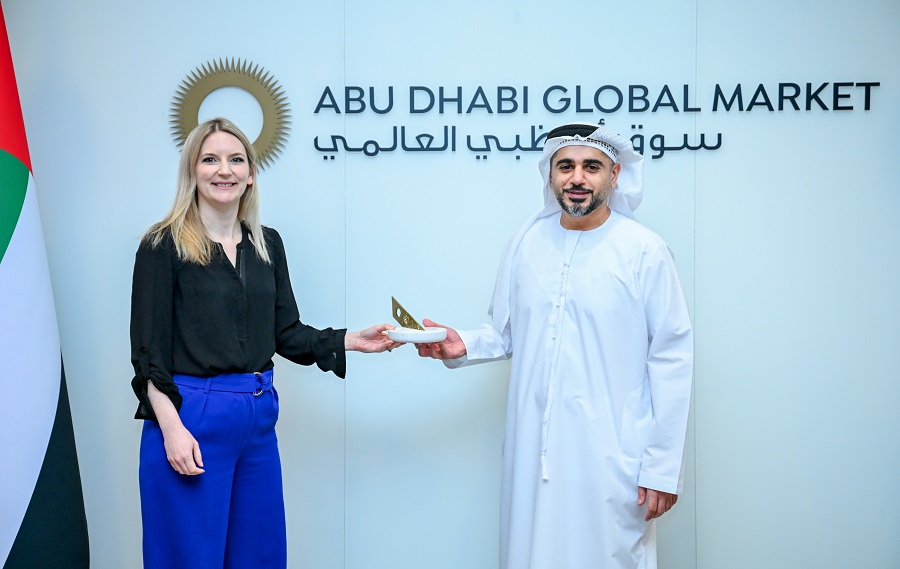 ADGM welcomes H.E. Julia Lopez MP, Minister of State for Media, Data, and Digital Infrastructure
Abu Dhabi Global Market (ADGM), the leading international financial center in Abu Dhabi, has welcomed a delegation from the United Kingdom (UK) Government's Department for Digital, Culture, Media, and Sport (DCMS). The delegation was led by H.E. Julia Lopez MP, Minister of State for Media, Data, and Digital Infrastructure, and witnessed the presence and participation of H.E. Patrick Moody, His Majesty's Ambassador to the UAE. The Chairman of ADGM, H.E. Ahmed Al Zaabi, and ADGM's senior management members welcomed and met the UK delegation
With the deeply rooted history of business and bilateral relationships, the new leaders from the UK and the UAE have been in recent conversations to review mutual ties and ways to strengthen them. The UAE stands as the UK's 25th largest trading partner and has seen unprecedented growth within the last decade, from AED 60 billion in 2014 to AED 92 billion in 2020. The current year poses to break these numbers and is projected to be approximately AED 125 million in the next couple of years.
Read: Abu Dhabi Crypto Hub is launched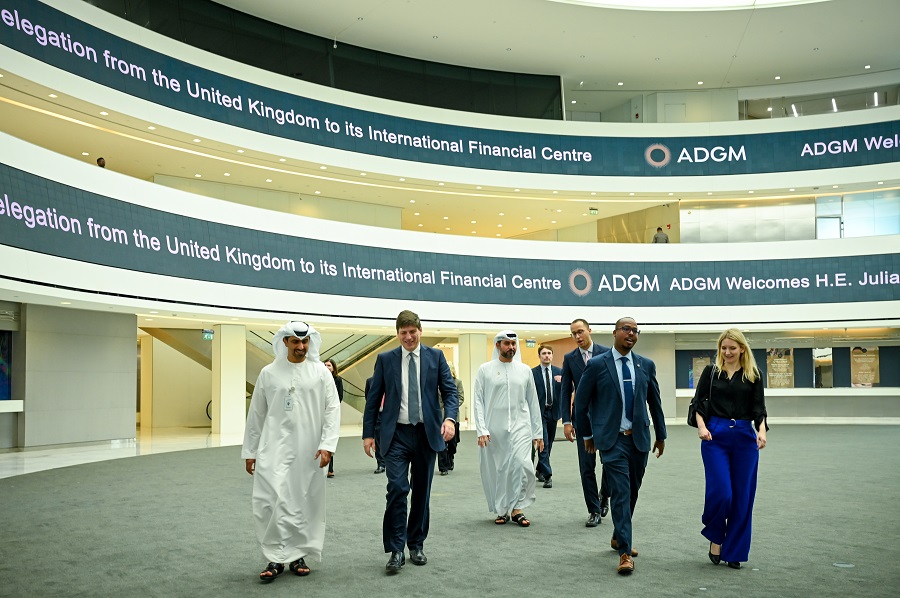 Commenting on the visit, Ahmed Al Zaabi, Chairman of ADGM said "As the international financial center based in the capital of the UAE, ADGM is pleased to welcome the esteemed delegation from the UK to Abu Dhabi. With the significant growth of the digital economy in the past few decades, data and digital trade represent a global GDP of nearly 16% which entails an opportunity roughly equivalent to $11 trillion. New-age finance continues to be one of the key focus sectors for ADGM as a part of its new "go to market" strategy and will also be a sector that will help drive accelerated growth of our Falcon economy. As an international financial center, partnerships are essential to realizing such global opportunities and benefits of global data flows."
H.E Julia Lopez, UK Minister of State for Media, Data and Digital Infrastructure said: "Data and digital technologies create exciting opportunities for growth and innovation around the world. I look forward to strengthening the UK's partnership with Abu Dhabi Global Market and working together to promote trusted and secure data flows in the future."
The delegation was given a tour of the ADGM Courts during the visit. The direct application of English Common Law makes ADGM the first jurisdiction in the Middle East to adopt a similar approach to that of Singapore and Hong Kong. ADGM has been the preferred business and investment destination for many organizations including banks, investment firms, fund management companies, and tech start-ups in the region and globally.
The Minister was also given a tour of Hub71, UAE's thriving tech ecosystem and exciting community of global entrepreneurs, VCs, and accelerators based in ADGM's ecosystem. It connects start-ups and founders with leading Abu Dhabi and global entities in the public and private sectors to drive economic impact and commercial opportunities.
The Hub71 Incubator was established within ADGM in partnership with global accelerators such as Plug and Play and Techstars, where both partners run substantial incentive programs that provide subsidies for office space, housing, and medical insurance along with legal and consultancy services for start-ups. It also enables these entrepreneurs to apply for a Golden visa for the talents that are part of the ecosystem. The program removes the complexity and costs associated with establishing new businesses and is continuously intensifying its efforts to strengthen Abu Dhabi's position globally as an attractive innovation hub for entrepreneurial talent.
Exclusives