A consortium of Orascom Construction and Metito will, together with the Abu Dhabi National Oil Company PJSC (ADNOC) and Abu Dhabi National Energy Company PJSC (TAQA), develop, own, and operate a large-scale seawater treatment and water transportation project worth up to $2.4 billion in the Emirate of Abu Dhabi, UAE. Orascom Construction is the consortium leader.
The greenfield project will be funded through a special purpose vehicle (SPV) on a build, own, operate and transfer (BOOT) model for 30 years. ADNOC and TAQA will jointly hold a 51% stake in the SPV, and Orascom Construction and Metito will own 49% (24.5% each).
The mega project will comprise a greenfield seawater nanofiltration plant with a treatment capacity of more than 110 million imperial gallons per day (500,000 m3/day) in addition to seawater intake and outfall facilities, pumping stations, a water transmission pipeline of approximately 75km, and an in-field distribution network of more than 230km to support reservoir pressure maintenance in the Bab and Bu Hasa fields in Abu Dhabi.
Read more: Top 5 MENA transport projects to watch in 2023
The project will replace the current aquifer water injection systems used for maintaining reservoir pressure in ADNOC's onshore oil fields, thereby ensuring sustainable water supply for ADNOC's onshore operations while preserving the UAE's natural aquifer resources. The project will also enhance energy efficiency by up to 30% and reduce ADNOC's environmental footprint compared to the current injection system.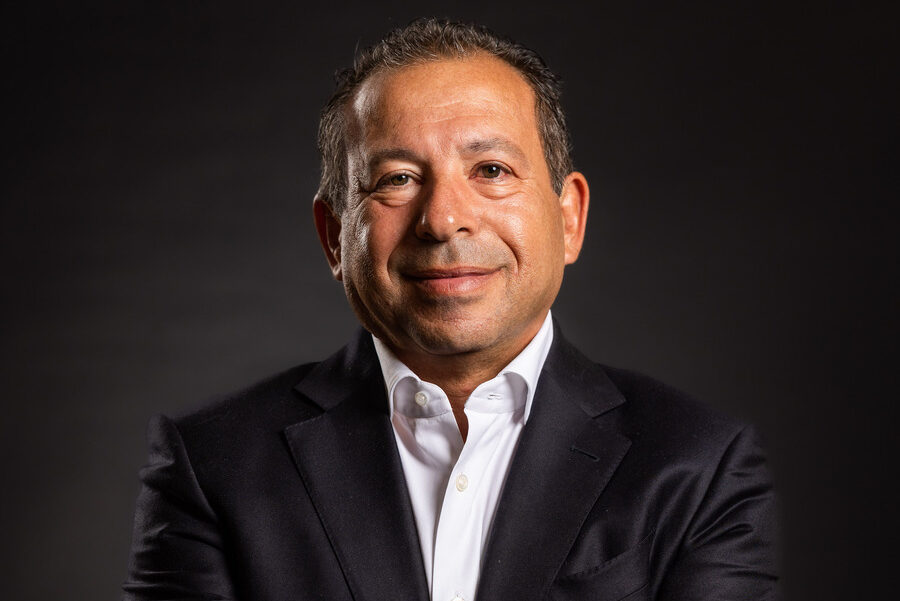 Osama Bishai
Osama Bishai, CEO of Orascom Construction, commented, "We are proud to partner with ADNOC and TAQA to deliver a project that is key to the sustainable development of the UAE's oil and gas sector. We started our focus on important water projects over a decade ago and have since played a major role in undertaking some of the most complex projects in this sector. We are also very pleased to strengthen our presence in the UAE as we continue to target strategic projects in the region across sectors in which we have developed strong expertise. This project also plays a key role in our growth strategy to pursue infrastructure investments that provide both construction opportunities and long-term recurring income."
Rami Ghandour
Rami Ghandour, Metito Managing Director, emphasized, "The UAE established its name as the leader for knowledge-based, future-focused economic strategies and a leader in combating climate change and promoting water positivity. Being a global hub for innovations and sustainable practices, this mega project is testament of how capitalizing on technology can revolutionize industry norms and practices to best preserve valuable water resources and the environment. Over the years Metito has built a strategic project portfolio of mega concession projects and iconic world and industry firsts and we are confident this will be a landmark project and a global milestone. We are honoured to be part of this."
Click here for more news on logistics.