January 6, 2023 9:50 am
UAE's ADNOC allocates USD15 bn to fund decarbonization projects
Projects include investments in clean power, carbon capture and storage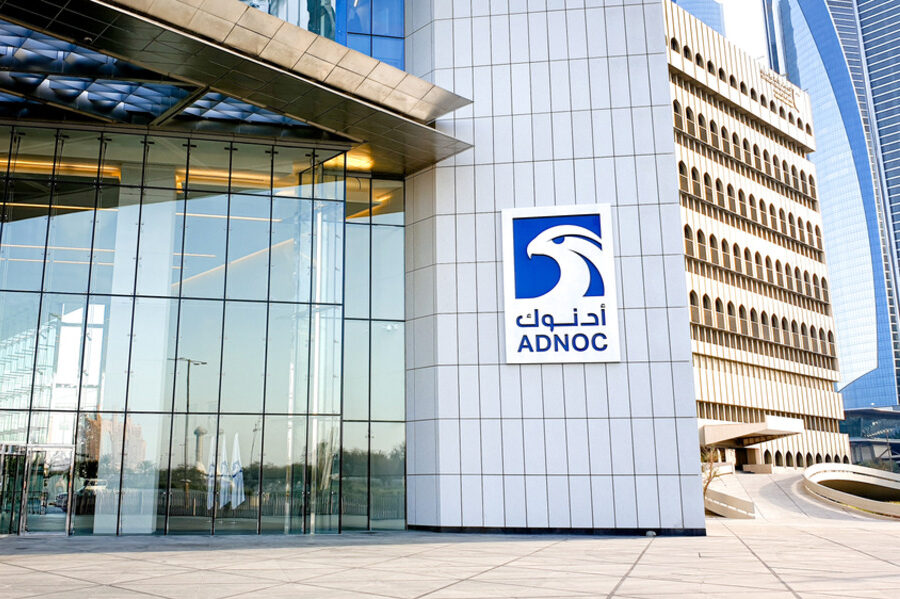 ADNOC
The Abu Dhabi National Oil Company (ADNOC) announced a 55 billion dirham ($15 billion)  investment incentive program to encourage investment in low-carbon solutions, new energies, and technologies to reduce emissions in its operations by 2030.
The projects will include investments in clean electric power, carbon capture, and storage, and increased reliance on electricity said the company.
Read more: ADNOC inks deals worth $9.5 bn with 25 companies
According to the statement, the group will announce a number of new projects and initiatives in 2023, including the creation of a new carbon capture and storage project, innovative carbon removal technologies, investment in clean energy solutions, and the strengthening of international partnerships.
ADNOC promises to cut the intensity of its carbon emissions by 25% by 2030.
By that year, the company also intends to increase its carbon removal capacity to five million tons.
ADNOC's plans to expand its new energy portfolio will rely heavily on its ownership of Masdar, the UAE's clean energy investment vehicle.
The announcement follows directives by ADNOC's board of directors in November 2022 to accelerate the delivery of its low-carbon growth strategy and the approval of its "Net Zero by 2050" ambition.
"Now, more than ever, the world needs a practical and responsible approach to the energy transition that is both pro-growth and pro-climate, and ADNOC is delivering tangible actions in support of both these goals," said Sultan Ahmed Al Jaber, UAE Minister of Industry and Advanced Technology, and ADNOC Managing Director and Group CEO.
"ADNOC will fast-track significant investments into landmark clean energy, low-carbon, and decarbonization technology projects," Al Jaber added.
Exclusives