November 10, 2022 12:54 pm
All crash and burn for cryptos or readying to make a turn? 
We may not be at the bottom yet
Bitcoin disintegrating
I didn't see it happen or maybe I turned a blind eye to what was happening. Yes, global markets and tech stocks were feeling the strain of the global inflation crisis, but with the FED and ECB raising interest rates by 75 basis points like there is no tomorrow, things were bound to get better, or were they?
Inflation scares investors but so does a persistence to lower it by making it hard for investors to borrow and consumers to purchase.
It's why the leading Crypto Bitcoin was not its usual volatile self and was stable for months in the range of $18k to $22k. 
But who could have predicted the FTX bankruptcy and Binance hesitating to buy and rescue it from total collapse?  
That was cataclysmic for Bitcoin and altcoins, whose nervous owners are liquidating en masse.
And the worse may be yet to come. Bitcoin in the low $teens?   
Read more: 14 years of Bitcoin: How the mighty have fallen
Down it goes for cryptos
After a period of low cryptocurrency volatility, the price of Bitcoin fell sharply from $21,300 on November 5 to $16,400 at the time of publishing, almost $5,000 in 5 days, but mostly in the last 48 hours after FTX made went into bankruptcy. BTC/USD lost $2,000 in under two hours, seeing a sudden plunge that set a low of $17,120 on Bitstamp, lower than the $17,600 registered last June.
A surge in withdrawals had caused a "liquidity crunch" at FTX and these concerns about FTX's financial health triggered $6 billion of withdrawals in just three days. FTX was to liquidate its entire FTT (FTX token) holdings.
Liquidation,s in fact, told the story, with a total of $860 million worth of long and short positions wiped out within a 24-hour period that saw FTT/USD traded at just $3.60 on the day, down from $22 just two days earlier, reminding investors of what happened with the Terra/LUNA stablecoin collapse.
Binance, the world's biggest cryptocurrency exchange, which had expressed interest in a potential bailout, has walked away from a deal to acquire its smaller rival.
Binance said that after due diligence, it would not pursue the deal. It said reports of "mishandled customer funds and alleged US agency investigations" had swayed its decision.
FTX was the fourth-largest exchange by volume and it was a massive blow for Bitcoin and altcoins, which were already lingering in price limbo.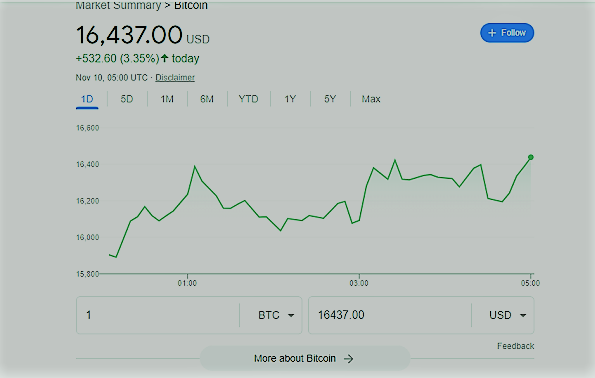 Pre-cash contributing events
$20,000 was the latest psychological threshold for Bitcoin but that level began to crack with the Fed's fourth consecutive interest rate increase of 75 basis points to a record high in the past sixteen years. 
This prompted tech investors to considerably withdraw from risky assets and seek less risky options like the US Dollar.
More conservative crypto participants, HODLers, usually on the retail end of things, or those with significant financial resources, sought to wait out the period of macroeconomic instability. 
Yet, other factors were in play. Sentiment among Bitcoin users dropped as new on-chain addresses continued to decline from multi-year highs reached in May 2021, when new market participants opened new wallets and invested in bitcoin and cryptos.
Crypto mining was becoming an issue as well, with hash rate and network difficulty prompting companies to sell off more coins to continue funding mining activities. 
As of November 9, 2022, Bitcoin's average production cost was $19,600 against a spot price below $18,000. History was repeating itself. Four years earlier, a similar situation took place which led to a mass mining retreat by miners. At the moment, miners earn only 3.47 BTC per day for every Exahash (1 quintillion), or $62,500, 25.2% less than last quarter. And now it's even less.
Increased competition among huge mining companies like Riot Blockchain or HIVE Blockchain Technologies only makes the situation worse for a price recovery. 
All of this could lead to a significant decrease in the investment interest and maintain downward pressure on crypto miners and crypto prices, with reports estimating could drop in the $10k to $13k range.
This is roughly an 85% retracement from its highest peak a year ago at nearly $70k, similar to the 2018 bear market, when Bitcoin fell by 84%, and in 2015 when it dropped 86%.   
Exclusives