July 4, 2022 5:18 pm
Aramco, stc lead Tadawul's single-stock futures trading
Single-stock futures will allow for more efficient portfolio risk management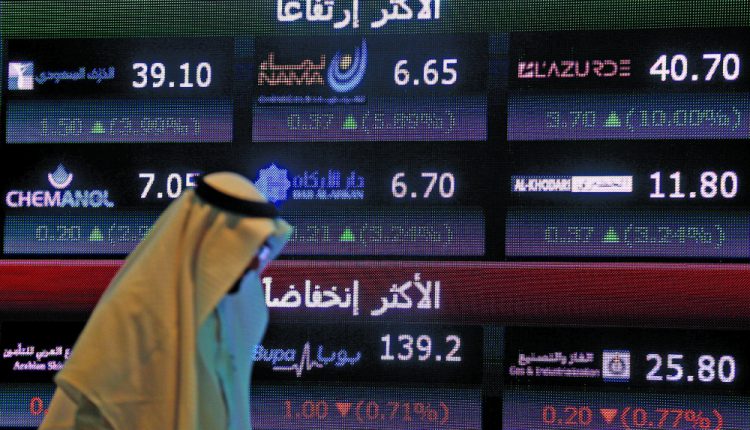 An investor walks past a screen displaying stock information at Tadawul
The Saudi Exchange (Tadawul) introduced single-stock futures contacts to the market on Monday, as the second financial derivatives product. Contracts were led by the shares of Aramco and Saudi Telecom Co (stc). 
Aramco futures logged a trading volume of 20 so far with a value of 76,200 riyals ($20,304), while stc posted 10 trades worth 97,700 riyals.
In addition to Aramco and stc, eight companies were chosen for trading, and these are Al-Rajhi Bank, Saudi National Bank (SNB), Alinma Bank, SABIC, Saudi Kayan, and Saudi Electricity Company, Almarai, and Maaden. 
Saudi Kayan and Ma'aden contributed with one transaction each, valued at 1,500 riyals and 5,100 riyals, respectively.
Single-stock futures contracts will allow local and international investors to hedge and manage their portfolio risks more efficiently. In addition, these contacts will diversify the products available for trading on Tadawul. 
The shares that the single stock futures contracts use as their primary asset were selected from Saudi Tadawul's largest and most liquid listed companies based on a set of criteria aimed at ensuring the availability of liquidity to meet market requirements, maintain market integrity, and enable effective portfolio management.
In 2020, Saudi Tadawul launched the financial derivatives market with plans to introduce new financial products, such as options contracts for single shares, which will be cleared by the Securities Clearing Center Company, also known as Muqassa.
Exclusives