The world's major oil and gas companies are making less but still huge profits and none more than Saudi Aramco. In the first 6 months of 2023, the company made $62 billion in net income, albeit down 30 percent compared to the same period a year earlier. nonetheless, it still dwarfed its international competitors.
ExxonMobil showed revenues of $19.3 bn in H1 2023, down 17 percent from H1 2022, while Chevron recorded a 30 percent drop from $18 bn to $12.6 bn. Shell saw its profits fall by more than a half in H1 from $25 bn to $11.9 bn, H1 on H1.
Read: Saudi Aramco's profits decline in Q2 2023
BP was the exception to the rule, showing better first six months results over the year prior.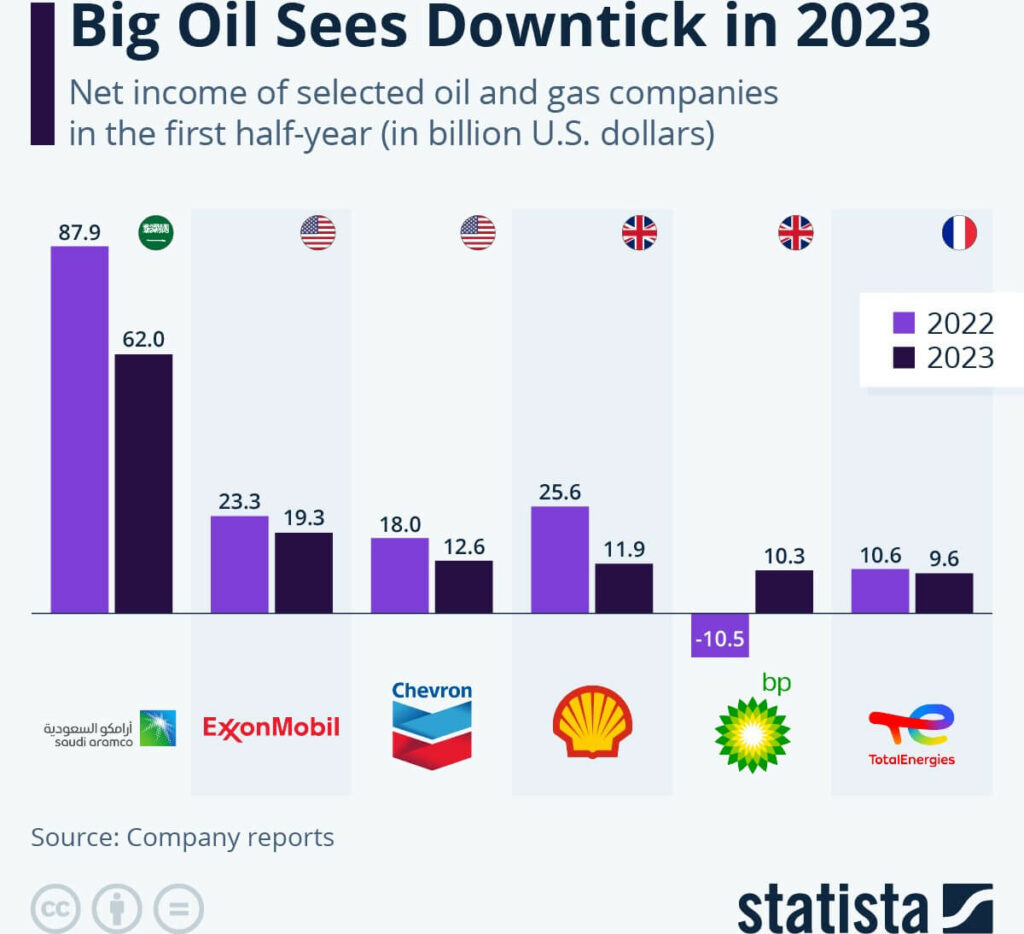 Aramco is most profitable company in the world
According to the Forbes Global 2000, Saudi Aramco was once again the world's most profitable company as oil and gas prices shot up following the Russian invasion of Ukraine. Three oil and gas giants are among the top 8 most profitable companies in the world – up from just one in 2019.
Saudi Aramco tops the list with $156.4 bn in 2022 profits, and Apple. which had once been the world's most profitable business, dropped to rank second with $94.3 bn. Microsoft is in third place with $69 bn
Since profits are known only for publicly listed companies or those planning to become listed on a stock exchange, the earnings of a large number of companies around the world, especially state companies, remain unknown and are not included on the list.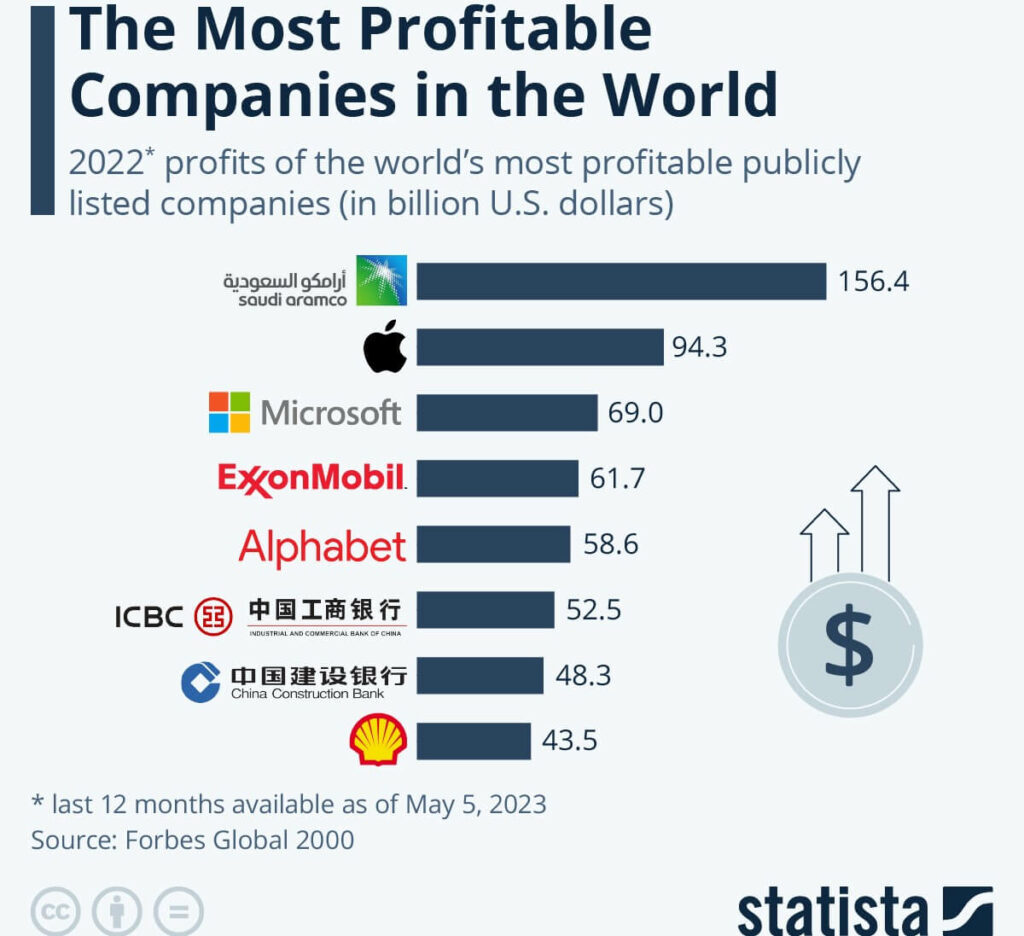 For more energy stories, click here.