November 3, 2022 10:03 am
Bank of England preparing for biggest interest rate increase in 33 years
Goldman Sachs lowers its UK growth forecast for 2023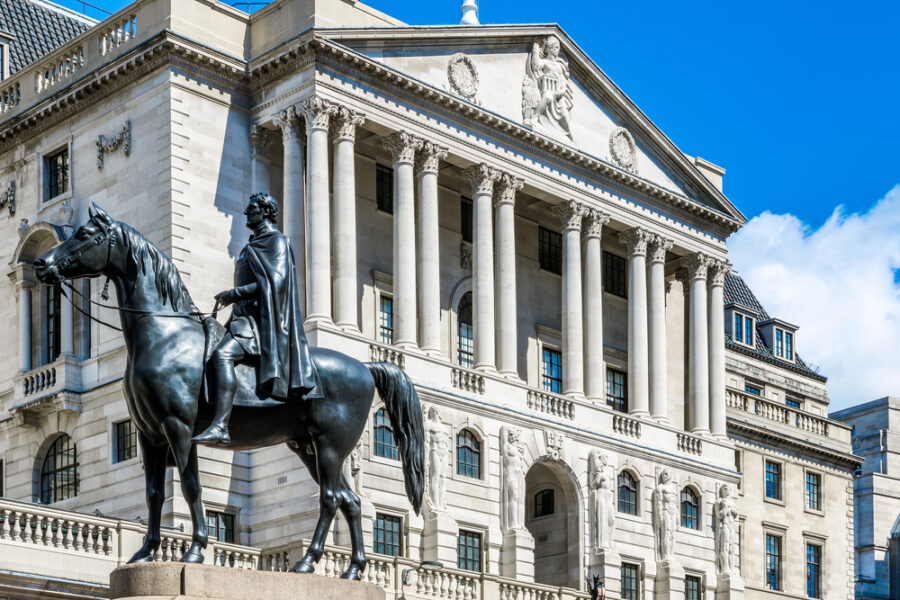 BoE will meet today
Markets expect the Bank of England to raise interest rates by 75 basis points on Thursday, its biggest rise since 1989.
But economists believe policymakers will take a pessimistic tone in the future as the likelihood of a recession deepens.
With inflation in the UK rising to a 40-year high of 10.1 percent in September, the central bank is expected to raise its main lending rate for the eighth time in a row.
But weaker growth momentum and a major shift in fiscal policy are expected to ease calls for stronger monetary tightening.
Read more: Bank of England raises interest rates to the highest level since 2008
New Prime Minister Rishi Sunak has rescinded the controversial tax cuts announced by his predecessor Liz Truss, meaning fiscal and monetary policy are no longer going in opposite directions.
Goldman Sachs on Monday cut its forecast for UK growth for 2023 from an annual negative rate of -1 percent to -1.4 percent.
Exclusives