March 10, 2023 4:32 pm
Biban 2023 witnesses inking of SAR10 bn worth of deals
Agreements aim to support small and medium enterprises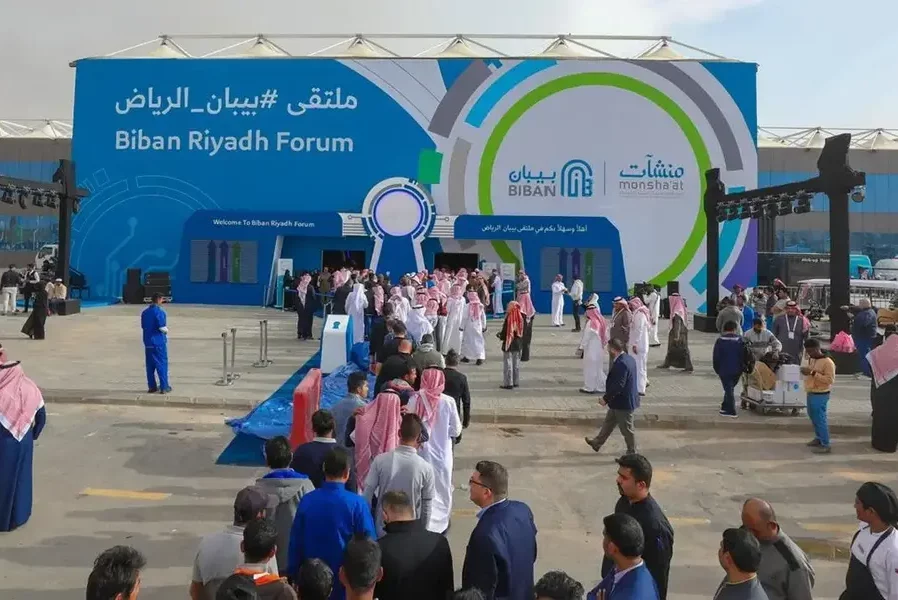 Biban 2023 is Saudi's largest SME conference (Photo Credit: SPA)
The first day of Biban 2023, Saudi's largest SME conference, concluded with a series of sessions and workshops on entrepreneurship, investment, small and medium enterprises, and promising entrepreneurial opportunities in various sectors.
The first day saw the signing of over 25 agreements and memoranda of understanding, as well as the launch of financing initiatives totaling over 10 billion riyals ($2.93 billion).
The Arab National Bank launched financing products worth 1.1 billion riyals as part of the forum's activities.
Monshaat and Bank Albilad signed a 1 billion riyal agreement to provide financing products for SMEs. Monshaat and Aljabr Finance Company also inked a 500 million riyal agreement to launch financing products.
Read more: ADGM, Zand Bank ink MoU to support SMEs in UAE
Additionally, Monshaat agreed to launch financing products worth 500 million riyals with Alinma Bank. Also, Monshaat and the Saudi National Bank (SNB) approved launching financing products worth 1 billion riyals.
Moreover, the forum saw the signing of a commercial franchise cooperation agreement between Monshaat and Al-Amthal Financing Company to provide financing programs worth 100 million riyals. A deal worth 1 billion riyals was further signed between Banque Saudi Fransi and the Saudi Export and Import (EXIM) Bank.
Monshaat has renewed a collaboration agreement with Al Rajhi Bank to launch financing products worth 2.1 billion riyals, as well as a collaboration agreement with Al Jabr Finance Company to launch financing products worth 100 million riyals.
Furthermore, an MoU with Huawei was signed to equip Saudi SMEs with the tools to grow and succeed in the e-commerce space.
Biban 2023 forum, held under the slogan "Opportunities Create Leadership," attracts a large number of entrepreneurs and investors from around the world. The forum aims to strengthen the Kingdom's reputation as a preferred location for entrepreneurs both locally and globally, assist the expansion and viability of entrepreneurs' enterprises, and promote an entrepreneurial culture.
For more SMEs news, click here.
Exclusives