February 3, 2023 3:12 pm
Bitcoin, other cryptos rally as Fed hikes interest rates again
As of press time, Bitcoin is trading at $23,420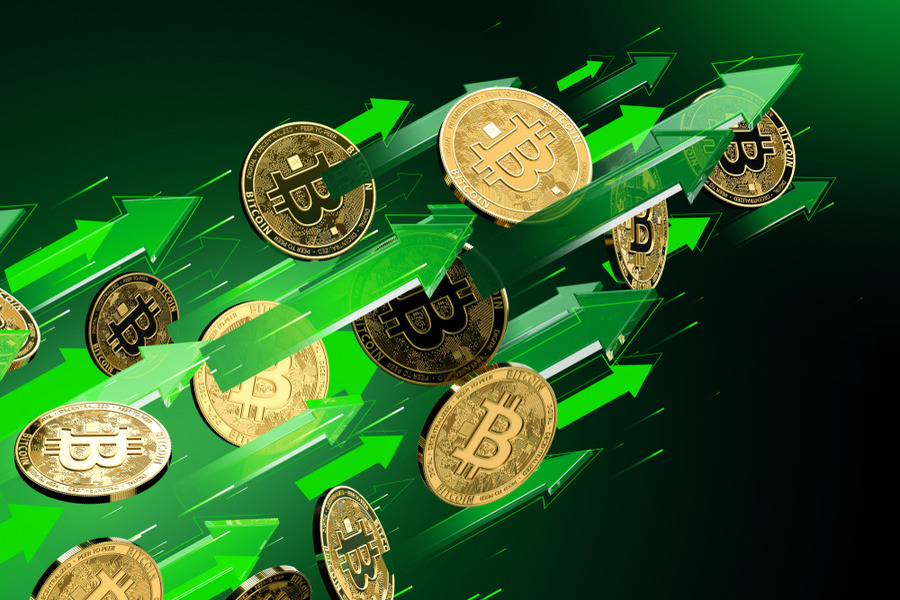 Bitcoin hits a high of $23,420
Following a quarter-point rate increase by the Federal Reserve, Bitcoin, and other cryptocurrencies increased along with other risky assets. Bitcoin jumped $700, moving above $23,600, as Federal Reserve Chair Jerome Powell suggested the US central bank is seeing signs of waning inflation. However, the world's largest cryptocurrency by market capitalization headed toward $23,000 on Feb. 3 after a night of losses erased bulls' latest progress. As of press time, Bitcoin is trading at $23,420.
The decision to raise rates further will depend on new economic data, noted Fed Chair Jerome Powell during a question-and-answer session with reporters. His comments caused the markets to rise.
Read more: Fed raises interest rates by 25 basis points, Gulf central banks follow
As of press time, Ether (ETH), the native token of the Ethereum blockchain, was up 3 percent to $1,635 per token.
Crypto-exposed stocks rose as well, with Coinbase (COIN) up 8 percent and Marathon Digital Holdings (MARA) up 7 percent.
Smaller tokens Cardano and Polygon rose 5 percent and 10 percent respectively after the Fed's release, after previously being down on the day.
The wider crypto space experienced a bullish month as well; NFT sales increased by 38 percent in the same month. However, crypto layoffs continue, with Chainalysis reducing its workforce by 5 percent.
The recent Federal Reserve's statement added "nothing new to really move the markets," according to CoinShares Head of Research James Butterfill. " The Federal Reserve Chairman, Jerome Powell, "has tried to express hawkishness by stating that the job isn't done," he added.
For more on crypto, click here
Exclusives