In 2022, Bitcoin will celebrate its 14th birthday. In its 14-year history, Bitcoin withstood challenge after challenge, from banks and governments.
Some of these same foes are still on the prowl trying to undercut the crypto and halt its slow advance.
Others are working their way around it, while some have adopted it. As the old adage says: "If you can't beat them, join them."
Bitcoin has made great strides, despite its sickly current state of affairs.
Bitcoin is down
More than a trillion dollars in crypto-market value evaporated nearly a week ago.
Bitcoin's decline, since its November high of $69,000, has wiped out roughly $600 billion, while alt-coin declines wiped out the rest.
The largest-ever market capitalization loss occurred last summer when a decline wiped out $646 billion for Bitcoin.
The coin has lost over 50% from a November 2021 peak, hovering at $37,000 as of Jan 31, 2022.
Last week as well, Ether, the crypto that is part of the Ethereum blockchain network, slid 6.7 percent to $2,396.
Bitcoin needs psychological support levels
Bitcoin's position under the $40,000 psychological price is not discouraging to crypto enthusiasts.
They believe that current crypto liquidations segregate serious players from amateurs and help push the market towards a bull run.
Possible support levels are the current price range of $35,000-$37,000, followed by $30,000 which was the May – July 2021 price lows.
As such, Bitcoin could flirt with $30,000 before the US Fed Reserve changes tactics on its monetary tightening policies.
Link to Tech stocks
Bitcoin prices have danced cheek to cheek with the Nasdaq 100, where tech stocks suffered during a 2021 selloff.
Speculative sectors like special-purpose acquisition companies (SPACs) and new electric-vehicle makers add to factors weakening tech stocks and ultimately Bitcoin.
The Nasdaq Composite lost 7.6% in that week, and the S&P 500 fell 5.7%, the third straight weekly drop.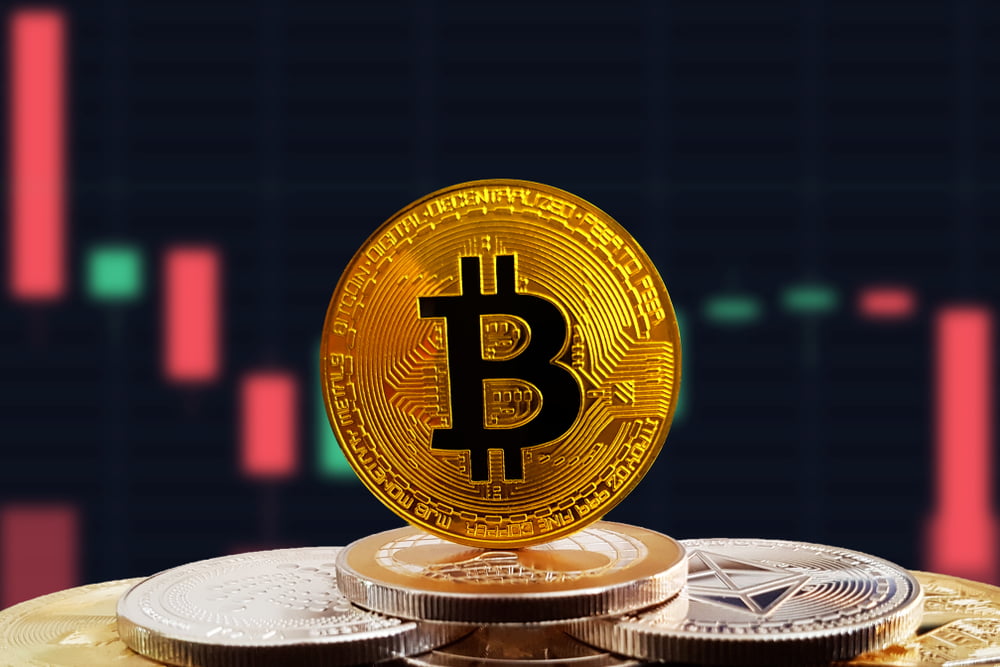 Cracking down on crypto
Government regulations in Russia, the UK, Singapore, and Spain could undermine crypto companies looking to grow in those regions.
According to CNBC, China is on a rampage trying to ban all crypto-related activities and US authorities are also making it more difficult in certain aspects of crypto exchange operations.
Russia's central bank had proposed prohibiting the use and mining of cryptocurrencies in the country, claiming the digital currency poses a risk to "financial stability and monetary policy sovereignty."
But it was the US Fed tightening of monetary policy, with several interest rate hikes expected this year, that has crypto investors on edge. Risk appetite has fallen fearing a rise in inflation as the US Federal Reserve adopts a more aggressive pace of interest rate hikes.
The hammer though came from tweets by Tesla CEO Elon Musk. They put the spotlight on the Bitcoin blockchain network's likely negative environmental impact via its energy usage during mining.
Recent bull runs and pushbacks
January 2017 began a bullish year for Bitcoin, which saw the crypto break the $1,000 barrier for the first time and make a run to just below $20,000 near November before crashing down again.
In January 2018, a coalition of governments ganged up to oppose Bitcoin a legal tender, launching campaigns trying to undermine support for the virtual currency. During that month, the banks and governments of Bahrain, China, Ecuador, Egypt, Ghana, and others expressed strongly negative views against the top crypto.
That same month saw Facebook banning all cryptocurrency-related ads from its platform.
Bitcoin was on a rollercoaster ride the rest of 2018 and most of 2019. The Bitcoin halving event in May 2020 was the start of a dramatic surge in the latter part of 2019, on the eve of the COVID-19 pandemic.
Bitcoin crossed the $40,000 for the first time, one year ago in January 2021, and reached its historic $1 trillion market cap shortly thereafter.
What's next is anybody's guess.