September 21, 2022 3:29 pm
Central bank digital currency is no alternative to cash, says SAMA chief
Global economy undergoing technological revolution driven by AI, IoT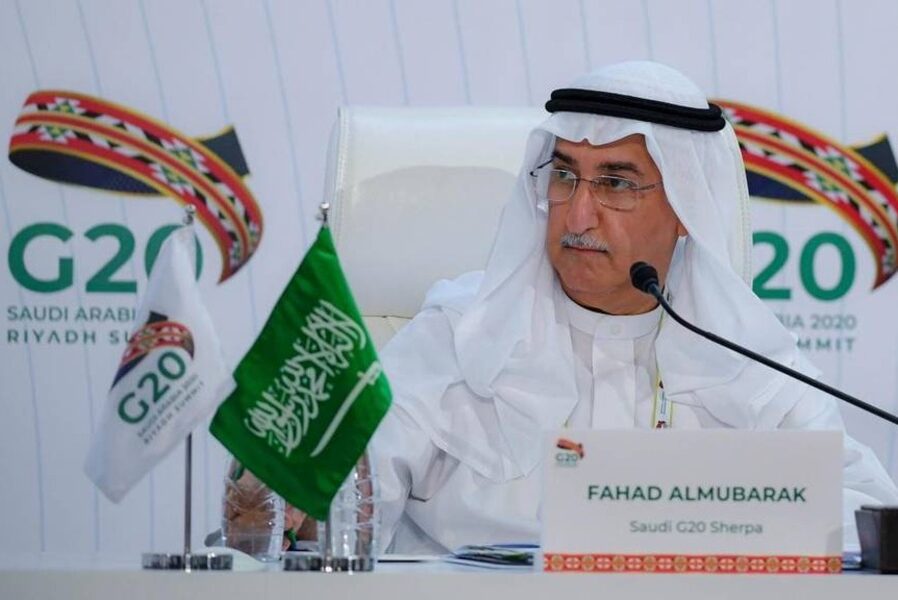 SAMA Chief Fahad Al-Mubarak (Image credit: SPA)
Central bank digital currencies are unlikely to replace paper money or current payment systems in many countries in the short and medium term, but will instead play an integrative role with the rest of the traditional forms of cash and other payment systems, according to Fahad bin Abdullah Al-Mubarak, Governor of the Saudi Central Bank (SAMA).
Al-Mubarak added that international efforts to study and investigate central banks' digital currencies should not overlook central banks' most important role in ensuring stability, financial and monetary safety, and customer protection.
He also explained that this does not necessarily mean focusing solely on risk avoidance only, but also discussing opportunities to maximize the benefit of the capabilities that digital currencies may provide to central banks, in addition to exploring the potential of emerging technologies in increasing the efficiency of central bank tools in order to achieve optimal results.
The global economy is undergoing a technological revolution driven by the use of emerging technologies such as artificial intelligence (AI) and the Internet of things (IoT), SAMA Chief told a conference on CBDC and the future of the monetary system.
He further stated that Fintech is one of the most important outcomes of the use of emerging technologies currently, noting that it will contribute to promoting the growth of the financial sector, which is one of the pillars of national economic growth.
Moreover, Al-Mubarak highlighted the role of central banks in Fintech which is seeing rising demand. In this context, he said that central banks are playing a critical role in supporting the economy that relies on financial technology, in order to avoid any potential risks and to encourage balanced innovation.
Exclusives