December 28, 2022 8:47 am
Will China be the channel to achieve global growth in 2023?
Its economy grew by 8.4 percent in 2021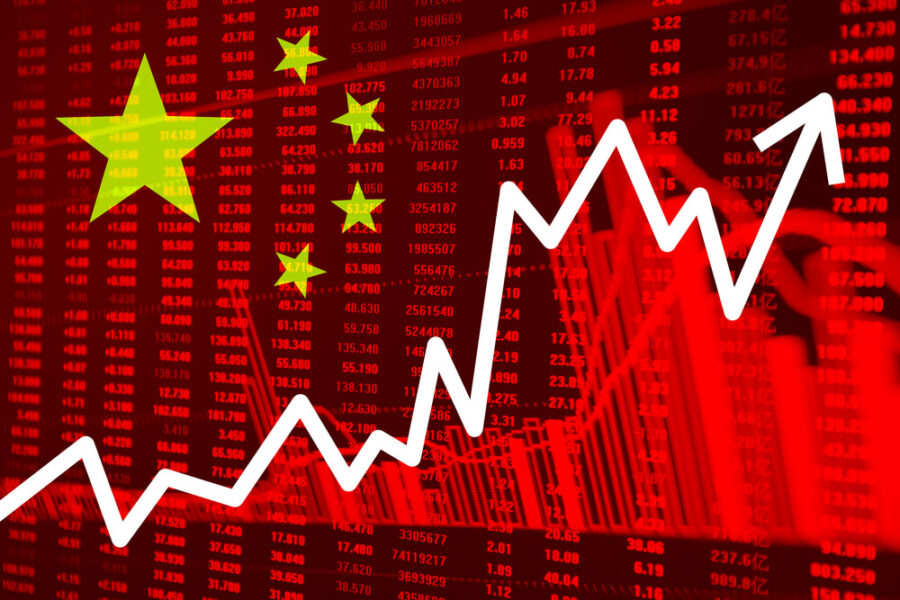 China growth
There is no doubt that 2022 was a difficult year for China, which was hit by a real estate crisis, as this sector is considered a key driver of growth. An update on official data, revealed Tuesday, showed that China's GDP for 2021 was about $80 billion larger than previously calculated. This addition is equivalent to Bulgaria's GDP, for example, in 2021.
The world's second-largest economy is under severe pressure from an unprecedented wave of Covid infections sweeping the country.
Beijing has decided to cancel quarantine for those coming from abroad after three years of isolation due to Covid.
It was a decision that delighted the hearts of the Chinese, who rushed to buy tickets. Flight booking site Tongcheng saw an 850 percent rise in online searches and a tenfold increase in requests for visa information.
New data from China's National Bureau of Statistics shows the country's economy grew 8.4 percent in 2021 from a year earlier, higher than the 8.1 percent initially reported.
According to the revised figures, China's GDP reached 114.92 trillion yuan ($16.52 trillion) last year, up 556.7 billion yuan (about $80 billion) from the previous estimate.
Read: Crude oil climbs amid improving demand outlook in China
Revisions to preliminary estimates of GDP are common in many economies, mainly due to the vast amount of information used to construct the data. The National Bureau of Statistics said on Tuesday that its biggest upward revision was in the services sector.
The government had previously set this year's growth target at around 5.5 percent, but it is unlikely to be reached as the economy has been hit by months of lockdown and a slumping housing market.
Economists expect growth to fall between 2.8 percent and 3.2 percent this year, one of the lowest since 1976 when the death of former leader Mao Zedong ended a decade of social and economic turmoil.
2023 Forecast
But what does the new year hold for the world's second-largest economy, given that the growth of the global economy in 2023 depends largely on the performance of the Chinese economy?
Goldman Sachs describes China's economic vision for 2023 as "spring comes after winter."
Goldman Sachs expects weak growth as the economy gradually reopens at the beginning of 2023 and will achieve a strong recovery during the second half as domestic consumption recovers, reaching an annual growth rate of 4.5 percent by the end of the year, and about 5.3 percent in 2024.
Morgan Stanley raised its forecast for China's GDP in 2023 to 5.4 percent from its previous forecast of 5 percent.
Economists said foreign exchange traders now have a greater incentive to convert US dollars into Chinese yuan, especially ahead of the Chinese New Year when they need to pay wages and bonuses.
The Chinese government is also shifting to prioritizing economic growth, another pillar behind Morgan Stanley's revised forecast for the country's economic outlook.
Morgan Stanley said: "In our view, policymakers are taking concerted action to drive growth across all fronts. This is the first time since 2019 that local macro policies and Covid management have aligned to support the recovery of growth, rather than acting as compensatory forces."
Reuters reported that the nation is working on a stimulus package worth more than $143 billion to support the semiconductor industry, which would be one of the largest fiscal stimulus packages ever.
Fitch Ratings expects sovereign credit profiles across Greater China to continue to benefit from large fiscal reserves, but its near-term economic outlook remains murky due to uncertainty over the implementation of improvements to Zero Covid and mainland real estate policies, as well as slowing global growth.
Fitch expects growth in mainland China to partially recover to 4.1 percent in 2023, from 2.8 percent in 2022, both well below pre-pandemic trends.
IMF Managing Director Kristalina Georgieva said it was "very likely" to cut China's economic growth forecasts for the current and next years, as the easing of Covid containment restrictions is expected to lead to a surge in infections and interim difficulties.
But Georgieva said China was likely to move beyond this in the second quarter of the year, adding: "There may be some improvement in terms of growth forecasts."
The International Monetary Fund has forecast China's economy to grow at 4.4 percent.
In conclusion, all eyes are on the Chinese economy, whose recovery in 2023 will drive global economic growth upwards. Will China become the gateway to global growth in 2023?
For more economic news, click here.
Exclusives