Despite economic headwinds plaguing the global construction industry, the UAE and Saudi Arabia appear to challenge the status quo. The vast majority (93%) of construction decision-makers in the two countries are confident about the market conditions over the next 12 months. Nearly 9 out of 10 (88%) of these professionals also expect the number and value of projects completed by their companies to increase over this period.
This is according to a new 'How We Build Now' benchmark report commissioned by global construction management software provider Procore Technologies, Inc. Surveying 201 decision makers across the UAE and Saudi Arabia, the research examined the sentiment of the industry, the level of digital maturity and the challenges and opportunities facing firms as they seek to drive sustainability, productivity, profit, and performance.
Leveraging the transformative power of tech
Embodying the region's characteristic tenacity, rather than caving into economic and industry volatility, the large majority (80%) of construction decision-makers in the UAE and Saudi Arabia say these pressures have instead prompted an increase in their digital transformation investment over the past three to six months, with over a quarter (26%) saying it has driven a significant increase. Moreover, in the UAE, this increase appears to follow considerable investments that have already been made in technology solutions as a high of 20% of respondents in the country (double that in Germany and France) described themselves as digital-first businesses.
A major motivation for this accelerated digitalization could be the benefits it brings to pre-construction. Regional respondents gave 'Implementing best practice process and protocol in pre-construction as the most popular choice to improve productivity and profitability within their business. Technologies, particularly construction management platforms, play a major role in making this a reality – helping unify teams, reduce project risks, drive visibility, and increase the chances of predictable outcomes. This is evidenced in such platforms being a key technology that 34% of UAE and Saudi construction companies plan to deploy in the next 12 months.
Although good progress has been made by many businesses towards digital transformation, there is still some way to go before all construction businesses in the region enjoy the benefits of full digitalization that fully integrated, one-source-of-truth construction platforms offer. As noted above, over four in ten (43%) are only now starting on the journey. For regional comparison, 40% of firms in UAE are just starting; in Saudi the figure is 47%.
The goal of digital transformation is clearly fixed in the sights of construction business leaders who are already using next-generation technologies like the Internet of Things (47%), Artificial Intelligence and Machine Learning (43%), and drones (40%) to transform their operations. That level of technology investment is set to accelerate further with businesses in the region planning to introduce Extended reality (56%), next-generation BIM (50%), Robotics (48%), and 3D printing (45%) in the next 12 months.
Read more: Technology can support delivery of ESG in construction
Unsurprisingly, the potential for cost savings is another driver of digital transformation in the sector as the perennial proliferation of rework continues to derail the industry's path to profit. Respondents in the UAE and Saudi Arabia revealed that, on average, a quarter of a typical project's time was spent on reworking or rectifying issues. This challenge could be balanced out by investing in solutions that enable construction firms to capture, integrate, and standardize data more efficiently which respondents stated would potentially enable them to save over a quarter (26%) of their organization's total spend on projects.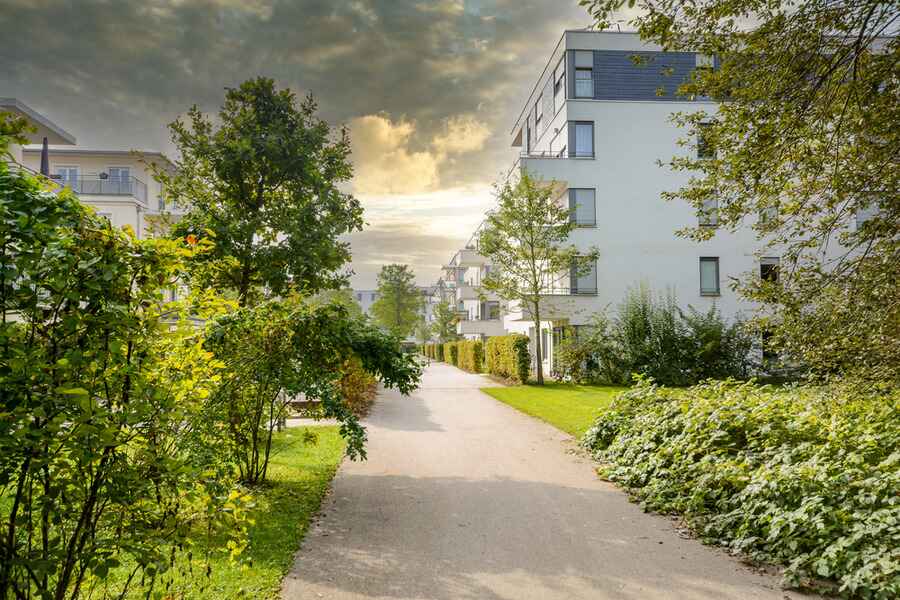 Sustainability a top priority
Following the success of COP27 in Egypt last year, and with the upcoming edition of the conference set to take place in the UAE in the last quarter of 2023, sustainability has been a key theme for regional governments and businesses. This is perhaps why Procore's report found the UAE and Saudi Arabia to be the most globally aware of the challenges about sustainability with 91% of regional respondents saying decarbonization of construction projects will be an important challenge within the next 3 years.
However, firms in the UAE and Saudi Arabia are not only recognizing the challenge – they are also rising to address it. At present, 43% already follow the ISO 14001 – Environmental Management System standard, and a further 45% intend to become compliant within the next 12 months.
Click here for more news on real estate.