July 19, 2022 11:23 am
Contagious killer on the loose
BA.5 having a field day, but many others on the way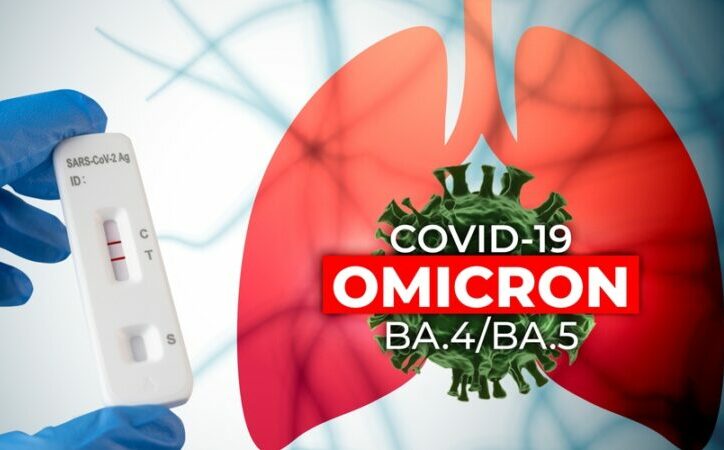 BA.4,5 Variants
Vaccines have saved millions of lives and continue to do so today.
According to the Economist, COVID vaccines saved around 20 million lives in their first year. Airfinity, a life-sciences data firm, analyzed the figures and found that those produced by AstraZeneca-Oxford and Pfizer-BioNTech averted between 5 million and 7 million deaths, accounting for more than half the lives saved by vaccines. In the third spot was the Sinovac vaccine, at 1.7 million-2.2 million lives saved, followed by Moderna at 1.5 million and 2 million.
The result is that humans have relaxed. No more social distancing. Almost no mask wearing when in public.
And Omicron variants are having a blast. One, in particular, doesn't care if you're already vaccinated.
BA.5 subvariant
The BA.1 subvariant started the omicron wave. It was followed by a rampaging BA.2 in April, then BA.2.12.1  and now BA.5 is the new leader in the US and globally. BA.5 is likely the most contagious to date but also the most dangerous. It will infect regardless of how many vaccine jabs you've taken.
Equipped to evade protection from the immune system, BA.5 appears to have an especially potent mix of mutations.
Only small mutations separate BA.5 from earlier subvariants like BA.2, but enough to give the virus a massive potency.
But that doesn't mean that future versions of SARS-CoV-2 will just spring from BA.5.
A completely unrelated version to Omicron and subvariants could yet appear, a killer armed to the teeth with weapons of mass destruction.
Omicron BA.4 and BA.5
Omicron BA.4 and BA.5 have the ability to reinfect people within weeks of contracting the virus.
Andrew Roberston, the chief health officer in Western Australia told media that an increasing number of people who have been infected with BA.2 were then becoming infected again after four weeks with BA.4 or BA.5.
Federal estimates released by the Center for Diseases Control and Prevention recently showed that BA.5 has now overtaken as the dominant strain in the US, accounting for approximately 54 per cent of cases in early July 2022.
Research published in Nature out of Columbia University, suggests that BA.4 and BA.5 are four times more resistant to antibodies from vaccines than BA.2.
Yet, somehow, Covid-19 vaccines still provide good protection against severe illnesses potentially caused by BA.5, but it's high contagiousness is making for that. more people getting sick means more people dying.
Are we doing something about it?
With worries about the BA.5 subvariant growing, the FDA on June 30 recommended that drugmakers Pfizer-BioNTech and Moderna get to work producing a new, bivalent vaccine that combines the current version with a formulation that targets the new strains.
These won't be available before October, at the minimum. By that, new Omicron variants may surface and round and round we go.
As substitutes to chasing each variant separately, experts are calling for efforts to fund research on 'variant-proof'  'pan-coronavirus' vaccines, as well as nasal vaccines that could drastically cut down on transmission of the virus.
This is already happening but next gen vaccines are lacking the required emergency funding that was exhibited in 2020, when the US federal government's Operation Warp Speed helped expedite development of the original vaccine.
Human nature. We're relaxing our guard and the virus is winning again.
Exclusives