November 16, 2022 11:05 am
COP 27: Egypt signs deals worth $83 bn in renewable energy
Highlighting country's ability to attract private investment in strategic sectors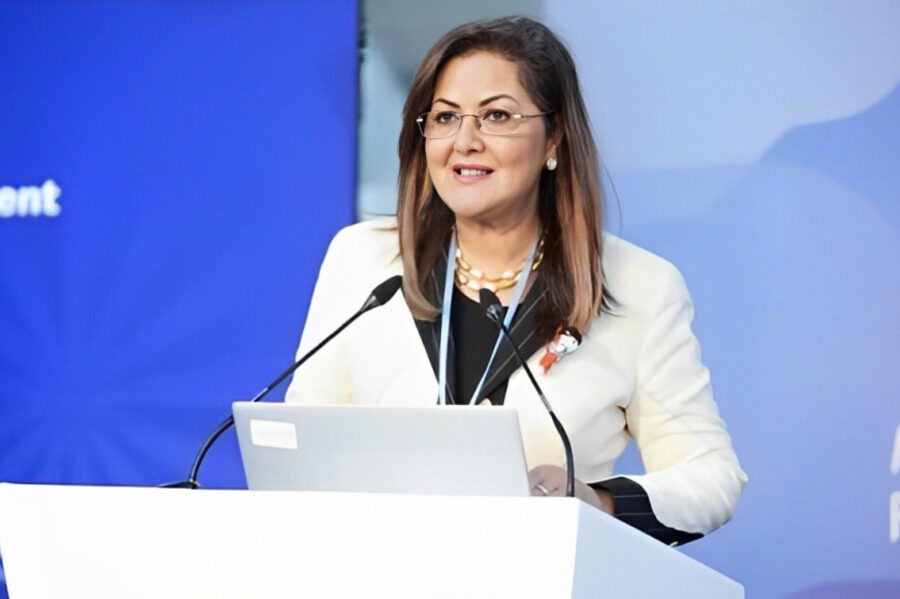 Hala El-Said (Image credit: Hala El-Said's Twitter account)
Egypt signed a number of agreements and cooperation protocols with 9 renewable energy developers worth $83 billion on the sidelines of the Conference of the Parties to the United Nations Framework Convention on Climate Change (COP27).
Hala El-Said, Minister of Planning and Economic Development and Chairman of the Board of Directors of the Sovereign Fund of Egypt (TSFE), stated that the fund is an important investment arm for the Egyptian government because its role is to look for available investment opportunities to turn them into a good investment product to be presented to the private sector.
El-Said highlighted that the increase in the authorized capital of TSFE from 200 billion pounds to 400 billion pounds, with the goal of reaching 1 trillion pounds in a few years, is aimed at having the capacity and ability to absorb all of the various partnerships.
Read more: Egypt reveals $16 bn funding gap
She also noted that Egypt has proposed a set of investments in the field of water desalination and has received 300 proposals for cooperation from various countries, highlighting the Fund's efforts to mobilize private sector investments in renewable energy, green hydrogen, green ammonia, and water desalination.
For his part, Ayman Soliman, Executive Director of TSFE, said that the signing of these binding agreements demonstrates the Fund's ability to attract private investment in strategic sectors.
According to Soliman, the investments are in line with the TSFE's strategy of attempting to remove carbon through sustainable means that benefit the economy and position Egypt as an international center for green energy.
Exclusives