November 24, 2022 9:12 am
Credit Suisse shareholders approve capital increase, NBK Saudi largest shareholder
Swiss bank sees deposit exits, expects $1.6 billion loss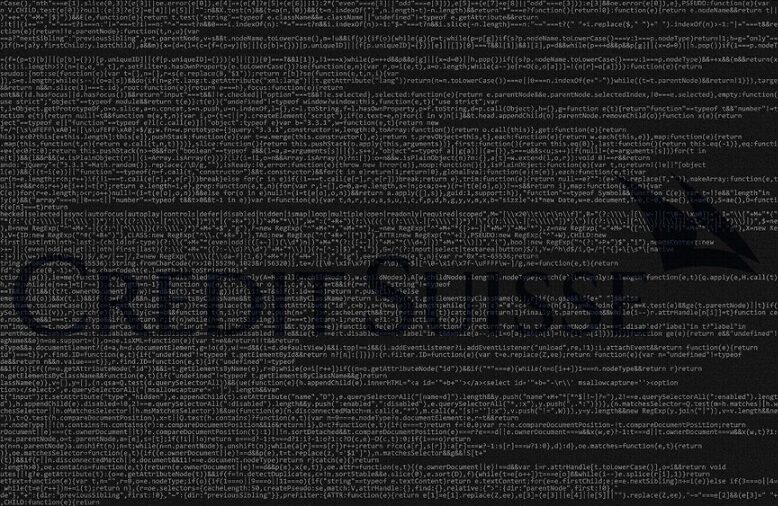 Credit Suisse
Shareholders of international investment bank Credit Suisse have approved a capital increase of 4 billion Swiss francs ($4.2 billion) aimed at financing the embattled lender's massive strategic overhaul. The Zurich-based bank expects to suffer heavy losses in the final three months of the year as billions of francs continue to hemorrhage as wealthy customers move away from the embattled bank.
Capital increase plans
Credit Suisse's capital increase plans are divided into two parts:
The first, which was backed by 92 percent of shareholders, is giving shares to new investors including the Saudi National Bank through a private placement. The new share offer will see the Saudi National Bank acquire a 9.9 percent stake in Credit Suisse, making it the bank's largest shareholder.
The head of the National Bank of Saudi Arabia, Ammar al-Khudairi, told CNBC in late October that the stake in Credit Suisse had been acquired "at the lowest price" and urged the Swiss bank to "not ignore" radical restructuring plans.
The second capital increase issued newly registered shares with protective rights to existing shareholders and passed with 98 percent of the vote.
Credit Suisse chairman Axel Lehmann said the vote represented an "important step" in building the new Credit Suisse.
"This vote confirms confidence in the strategy, as we presented it in October, and we are fully focused on delivering our strategic priorities to lay the groundwork for profitable growth in the future," Lehman added.
Credit Suisse on Wednesday forecast a loss of 1.5 billion Swiss francs ($1.6 billion) for the fourth quarter as it embarks on its second strategic overhaul in less than a year, aiming to streamline its business model to focus on its wealth management division and the Swiss domestic market.
The restructuring plans include the sale of part of the bank's lush product portfolio (SPG) to U.S. investment houses PIMCO and Apollo Global Management, as well as downsizing the troubled investment bank through a capital markets division and advisory unit, which will be rebranded as CS First Boston.
Credit Suisse revealed that it continues to face net asset outflows and said that these flows amounted to about 6 percent of assets under management at the end of the third quarter.
Analysts estimate the size of these withdrawals at $88 billion, which explains why the bank is facing a problem of confidence.
The bank noted that this trend continued in the first two weeks of October after reports cast doubt on the bank's liquidity position and credit default swaps rose.
Default swaps are a type of financial derivative that provides the buyer with protection against default.
The bank has also begun steps to reduce the number of employees by 5 percent.
Credit Suisse confirmed that it has started work to reduce its cost base by 2025 with a target cut of 1.2 billion Swiss francs in 2023.
Analysts at global investment bank JPMorgan Chase & Co. said Credit Suisse Group's fourth-quarter loss outlook and continued financial outflows from its wealth management division were worrying.
Last month, Credit Suisse announced a raft of measures to address the ongoing underperformance of its investment bank.
Exclusives