In the crypto world. gender disparity is self-imposed. There are no male bosses hiring more men than women, holding females back from deserved promotions, or paying them less.
The fact that it's a decentralized world means anyone can join what fields around the future of currency, the technology keeping track of it all, i.e. blockchain, and the future of the internet or Web3.0.
Yet, there are proportionally a lot more men than women in these worlds.
What stats confirm this?
Let's start by saying that this reality is changing, with now more women vying for entry-level and leadership positions in that space.
But to answer the question, there is a perception that women are often found to be more risk-averse than men in behavioral finance studies.
Also related is the fact that when earning an average of 20% less than their male counterparts, this alone could restrain them from taking risks, and investing in something new and volatile.
As such, globally, only about 20% of crypto owners are women, and of the top 120 global crypto businesses, only a handful are led by women.
Out of the 200 largest crypto projects by market cap, only 4 are founded by women. Women founders attract less capital than men with only 2.8% of total VC funding in the US last year
A 2019 report said women hired in the blockchain and crypto industries comprise no more than 6% of the total.
Around 20% of women ages 18 to 29 say they have used, invested in, or traded cryptocurrencies, compared with 43% of men in the same age range, according to a recent Pew Research Center survey.
A BlockFi survey revealed only 9% of women say they feel they understand crypto, and only 29% of women said they intended to buy cryptocurrencies in the following year.
Yet under 25% knew how to buy virtual coins.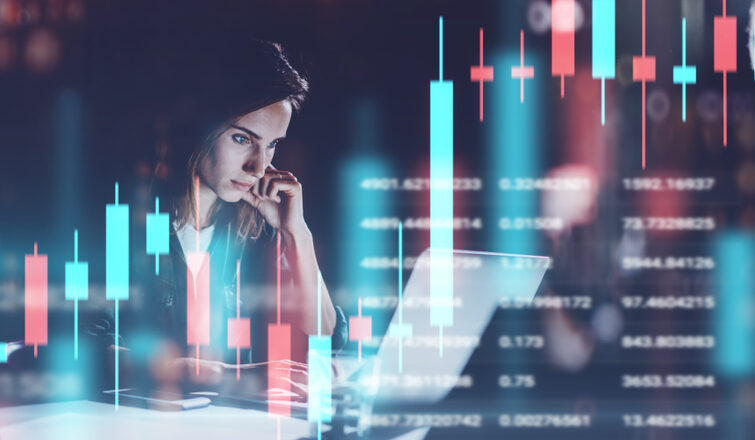 Digital marketplaces: Exponential growth
Bitcoin and Ethereum are set to hit a combined $1 trillion in market cap by 2023, and the metaverse economy to reach $13 trillion by 2030. NFTs surpassed $22 billion in the global market last year, DappRadar reported, dwarfing the $100 million market registered two years earlier.
These are hard-to-ignore figures for investment-minded individuals, including women.
According to a recent report by Gemini, a cryptocurrency marketplace, women make up just 26% of Web3 investors. 
Arab women in crypto
Our top picks for Arab Women in Crypto.
 1- Dr. Amber Ghaddar
Dr. Amber Ghaddar. of Lebanese descent, spent her early career in investment banking and as a trader at JP Morgan. She is the founder of Alliance Block in the UK, a blockchain startup building the framework of the world's first globally compliant capital market by bridging TradFi and DeFi.
She recently told Fintech review that she advises women founders to first seek women investors or VCs focusing on diversity investments, particularly for early-stage projects, and second to join women networks.
"Leveraging women networks can be extremely helpful to connect with the right people from investors to media to new hires. One group that I quite like that is UK-based with global reach is 'The Bigger Pie' where you have a fantastic and helpful community of women in blockchain."
2- Eman Herawy
Eman Herawy, Founder, Arabs in Blockchain, and Ethereum developer is from Egypt.
She is a Devcon scholar Alumnus at Ethereum Foundation, a  blockchain mentor and reviewer at Udacity, a blockchain full-stack developer, and Ambassador for ConsenSys Quorum and Status Network.
In late 2020, she founded Arabs in Blockchain, an open community to empower the Arab world in blockchain via events & mentorship programs and including more Arabic content in blockchain.
3- Dina Samaan
Dina Samaan is the Managing Director and Co-founder of CoinMENA, a digital-assets trading platform based in Bahrain.
Before that, Dina worked on different projects in the crypto and blockchain world as well as in real estate.
4- Ola Doudin
Ola Doudin, a Jordanian, is the CEO and Co-founder of BitOasis, a cryptocurrency platform. She began as an IT risk advisor at Ernst & Young. Operating from the UAE. Ola is also currently an advisor to another Bitcoin payment company in the Middle East, dubbed Yellow.
5- Iman Mutlaq
Iman Mutlaq, another Jordanian is CEO and Founder of INGOT Broker LLC, a consortium of multinational companies operating across five continents that offers crypto services.
6- Salwa Radwi
Salwa Radwi, a Saudi, is the Founder and CEO of Nuqtah MENA's first NFT marketplace, a platform for local artists to create digital NFTs based on their artworks. 10 years earlier, she became one of the youngest Saudi artists to have a photograph displayed in the British Museum.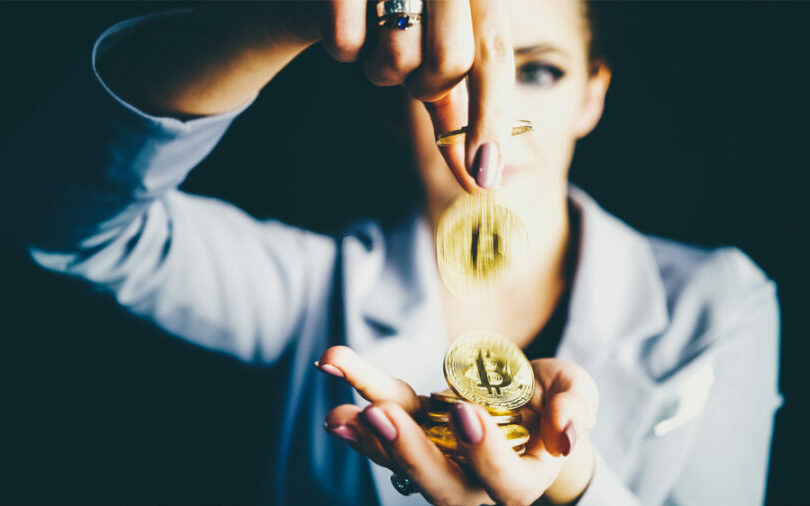 Global women in crypto
Our top picks for women in crypto.
1- Charlene Fadirepo
In an interview with Yahoo Finance in early 2022, Charlene Fadirepo, a bitcoin adviser who was a former audit manager at the Federal Reserve Board of Governors, said women should get involved in the crypto space because bitcoin can be used for social justice.
2- Maliha Abidi
For Maliha Abidi, a Pakistani woman, it was NFTs that merged her passion for art and social justice for women.
Her first collection 'Women Rise' comprised 10,000 unique NFT art pieces with the intention to "celebrate women in Web3 and bring more women into the space."
Her aim is to empower 100,000 girls and women into the worlds of Web3, blockchain, and crypto by the end of 2022.
3- Kiana Danial
US's Kiana Danial, founder of Invest Diva, is keen on teaching women the skills of investing, especially in the field of cryptocurrencies.
She didn't begin investing in cryptos until the end of 2018 and advises including them to diversify investment portfolios following research, and full understanding of the risks involved.
4- Laura Shin
Laura Shin, from Chinese origins, has made a career covering crypto markets as a former senior editor at Forbes. Her recent book "The Cryptopians: Idealism, Greed, Lies, and the Making of the First Big Cryptocurrency Craze" is a book discussing the rise of Ethereum. Shin hosts the crypto podcast "Unchained" which has downloads and views exceeding 15 million.
5- Wendy O
CryptoWendyO began investing in crypto in 2017 and has now put together a large fan base, drawing audiences of over 200,000 followers on TikTok, 260,000 on Twitter, and 157,000 subscribers on YouTube.
30% of her online community are women, and as an expert, she's paid to review crypto services, speak at live crypto events, consult businesses on crypto, and more.