June 27, 2022 10:02 am
From cash to crypto crash: How the future of money is shaping up
If Bitcoin is gold's digital alternative, look for $500k per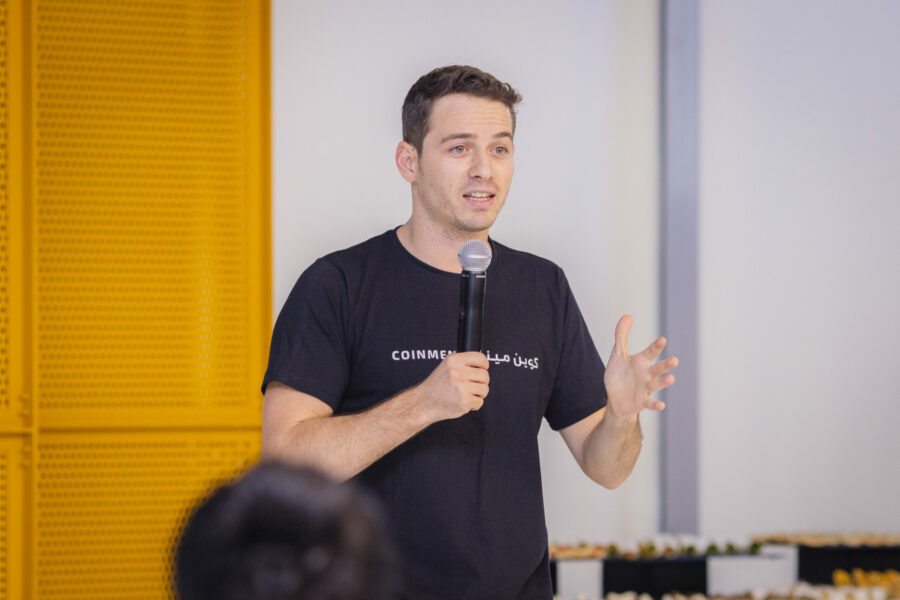 Talal Tabbaa, CEO of CoinMENA
"I used to be much worse," Talal Tabbaa, CEO of CoinMENA, one of 3 founders that launched the Bahraini Sharia-compliant digital-assets trading platform, told Economy Middle East in an exclusive interview.
He was referring to his off-the-cuff comments and outspoken manner by which he defends his opinions on crypto or blows related misconceptions out of the water.
"Bitcoin is the digital alternative to Gold, but that's a discussion for another time," Talal laughed, as we began what was originally a story on CoinMENA, but quickly turned into a discussion on cryptocurrencies, the future of money, and the Bitcoin crash.
CoinMENA? They managed to grow impressively, one year from a June 2021 launch, by being delta neutral, sharia-compliant and GCC- centered from their headquarters in Bahrain.
First, the problem: Money oversupply
The crypto crash is no secret to anyone but Talal is not surprised. "It happens every 4 years but this one was inevitable. The US government followed a reckless monetary policy in response to COVID, where it essentially printed boatloads of cash," Talal started.
"Plentiful liquidity also goes to risk-on assets, like crypto, and risky stocks on Wall Street. But heavy monetary supply led to this bubble-like growth and record inflation, and now that the Fed is shrinking the money supply, the first investments to leave are risk-on assets."
Everyone knows that but Talal went on to describe what precipitated Bitcoin's and related altcoins' recent price avalanche
"With just $10, anyone can buy bitcoin. This gives you a higher addressable market than say real estate assets, and as access increases, the sophistication of investors also tends to drop," Talal said.
"If you are a sovereign wealth fund (SWF) owning a real estate portfolio in London, you won't sell it at the next downturn because you have a very long-term view. But on the retail side of crypto, people can log in and dump what they have on exchanges. That's a large part of what's happening today."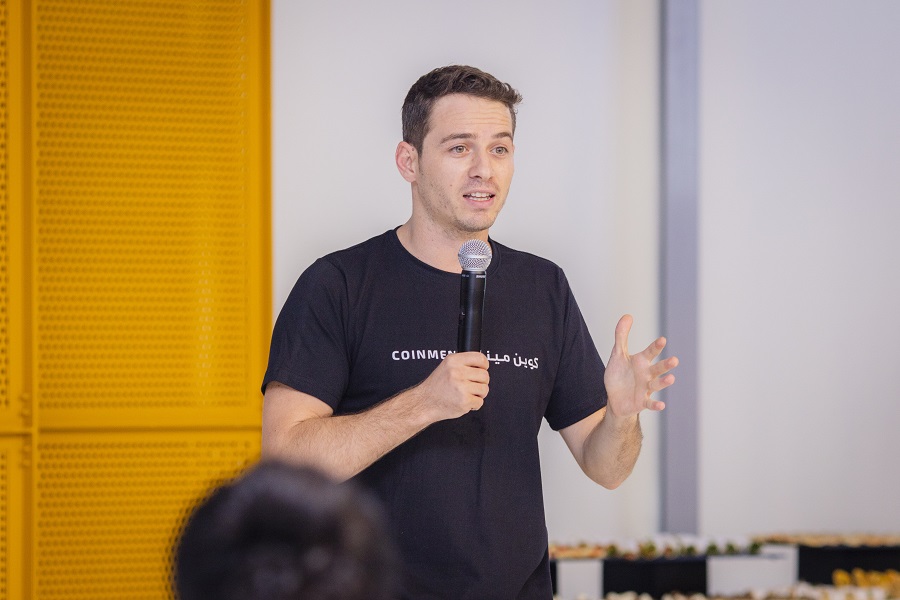 Next: Bitcoin is unique, underappreciated
According to Talal, Crypto is the only free market in the world, meaning not controlled by a centralized entity.
"COVID was a great example. When the stock market crashed, authorities were quick to stop trading in the US free-market economy. They essentially turned a capitalist economy into an authoritarian one. You don't have that in crypto and whether that's good or bad remains to be seen," Talal explained.
What about other altcoins? Aren't they decentralized?
"Bitcoin is the only notable coin that doesn't have a CEO, a director, board of directors, legal address, or centralized entity. That's what makes Bitcoin special against the rest."
"Ethereum, or others like it, is closer to the real world, in that it has a board and decision-makers behind it," Talal said adding "Facebook tried Libra, but Facebook is a listed company and has a CEO. Bitcoin can't be shut down as a centralized service can. Bitcoin is a self-sovereign digital property, and anyone can use it in a permissionless manner."
More examples followed.
"The decentralization of Bitcoin is heavily underestimated and underappreciated. USDT, an ERC-20 token pegged to the Dollar, can be blocked by the issuer or shut down like a bank account. Not Bitcoin."
Cryptocurrency: The future of money
Talal said that everything in life has been flipped head over shoulders by the internet, except money.
"Giving up control of money is not something any government wants to do. But it's inevitable. Just like we saw the separation between state and church, we will see a separation between state and money," Talal described.
He explained that in real estate, the number of tenants, historic occupancy rates, and location together allow us to figure out what that property is worth using a discounted cash flow (DCF) model.
"With Crypto, no one understands that yet and that's the exciting part about it," Talal said.
"In Bitcoin's previous 2020 cycle, doubters were quick to say that governments were going to kill it, ban it, and that crypto will crash to zero. Now, they aren't saying the same thing, but rather the US, UAE, Switzerland, and France are embracing cryptocurrencies. Even India changed its mind on this. If governments had instead fought it, crypto would have been relegated to moving value via money laundering."
And Talal was quick to point out that Bitcoin is the worst way to launder money.
"It's the biggest misconception that encrypted cryptocurrencies can't be tracked.  Bitcoin transactions are recorded until the end of time. It's pseudo-anonymous.  Governments can find it. We saw it with the Bitfinex hack, where the US tracked it and got the money back."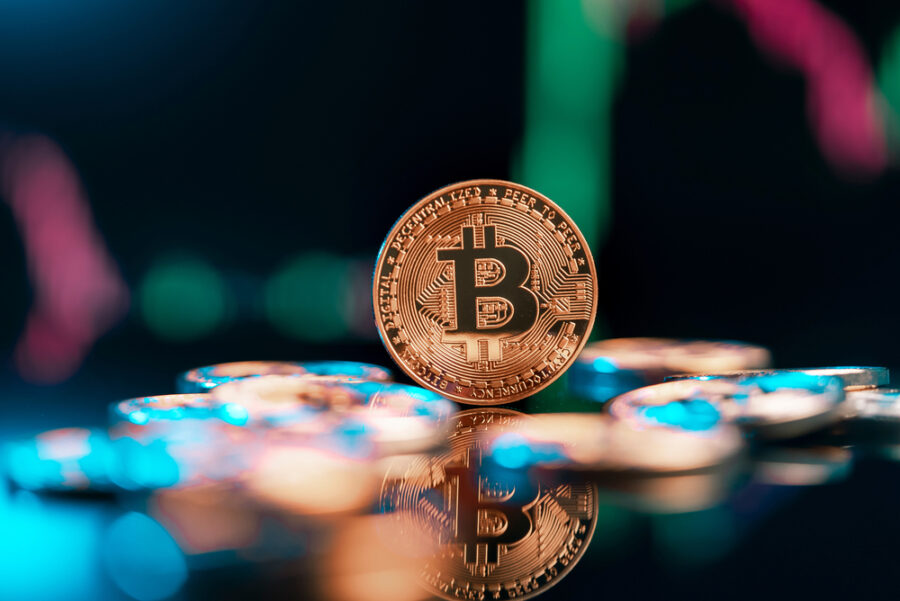 Bitcoin price projections
There are short-term considerations for crypto correlated with money supply issues and inflation/recession-induced fears.
But experts often tend to shock the media with grandiose statements about future Bitcoin price predictions they expect to happen at a specific date.
"Price predictions can be true but no one knows by when. If they knew by when they would not be sharing that info. It can make them fortunes. If you buy a call option in 2024 for Bitcoin to be at $500k, you will be the richest person on the planet," Talal indicated.
"The way I see it, digital beats analog, Amazon beats retail, Uber beats taxis, Airbnb beats hotels, and similarly Bitcoin will beat Gold."
He explained that for Bitcoin to trade at the same valuation as Gold or at a $9 trillion market cap, Bitcoin needs to be $500k per coin.  "When will this happen I don't know, but that day will come," Talal affirmed.
CoinMENA: More than an exchange
CoinMENA is a Sharia-compliant digital-assets trading platform licensed and regulated by the Central Bank of Bahrain (CBB), and they recently obtained a provisional license from Dubai's Virtual Assets Regulatory Authority (VARA)
"We're not really an exchange. Our vision is to provide the best financial services in MENA, built on crypto rails. Exchanging crypto is only part of it," Talal said.
An exchange is a financial entity that maintains an order book that has buy and sell sides and a trader engine that matches buyer and seller.
"Liquidity in the ME is not sufficient enough to maintain your order book without ending up with huge spreads. All the liquidity you see coming in the Middle East is through larger exchanges. We are technically prime brokers," Talal explained.
Being risk-averse
CoinMENA's sharia compliance implies it is risk-averse to begin with.
"As CoinMENA, we don't want to take on margin. We don't want to offer leverage. These two things lead companies and individuals to take on excessive risks, and it suddenly starts to resemble gambling," Talal explained.
"Logging in to CoinMENA, you will not see charts, advanced investments options and there are no stop-loss options. We are spot traders. We see crypto as an investment, not a speculative trade. we see bitcoin as a long-term call option around money designed for the internet. We're delta neutral."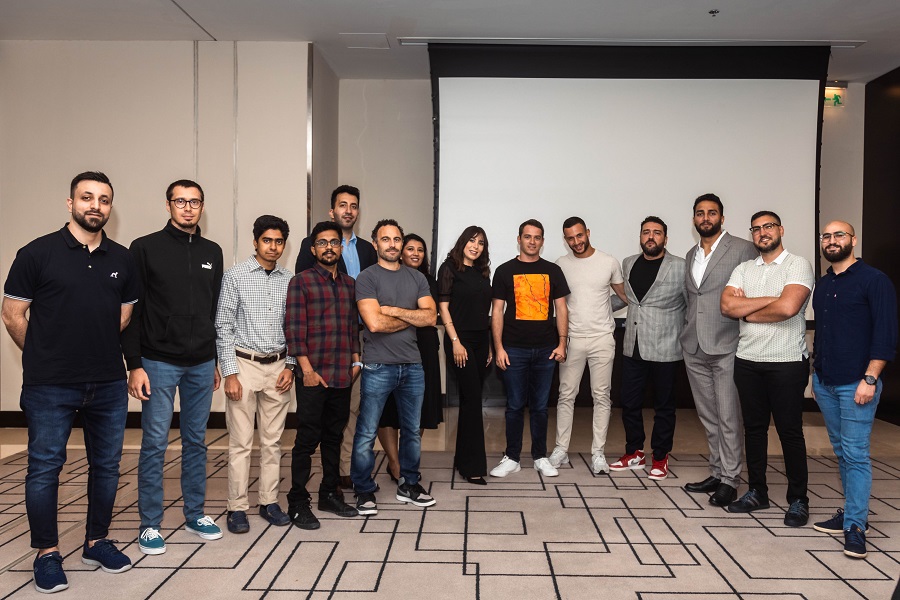 So how does CoinMENA work?
The way it works with CoinMENA is that you deposit money with it in the form of dirhams, riyals, dollars, or any fiat currency it supports.
"We are connected to 45+ liquidity pools. We check the best price from these providers, execute the order, and we keep our spread and trading fees. On every buy or sell, we route the order to another liquidity provider," Talal described.
"We are a digital brokerage business. Clients download the app, complete KYC, and once approved they can deposit via a card, which goes through a payment processor and then through our bank. If payment is done via a wire transfer, it then goes directly through our bank, and if via a crypto wallet, then it goes directly through our custodian. We don't touch any crypto. Custody in the Middle East is a big thing and no one in the ME is yet qualified to do it."
CoinMENA has US-Based BitGo as custodian. BitGo is the world's largest, regulated, and purpose-built digital asset custodian.
And who can trade? Users are only allowed from the GCC and recently Qatar.
"We do it via our Bahraini office. Through our CBB license from Bahrain, we are able to service the rest of the GCC. But we accept residents of those countries who can log in to the Coinbase site which is on a Bahraini server," Talal said.
"We launched in June 2021, starting with $800k from the founders and raised $9.5 million in a seed round," Talal said.
In 2022, we went from 55,000 customers to 200,000.
"We're looking to do our Series A as soon as the markets calm down."
Now, that is something no one seems to be able to predict.
Exclusives