December 9, 2022 3:09 pm
Leptos Estates have been building prime real estate for over 62 years
The company is the trusted name behind luxury properties
Pantelis Leptos, co-chairman of the Leptos Group
Leptos Estates has a long and distinguished history dating back 62 years. Based on the idyllic island of Cyprus, the family-owned firm operates in southern Cyprus. Thanks to its climate, steady government, relative safety, and demand for high-end real estate, the company has managed to become the largest real-estate developer on the island.
Their latest luxury project, Limassol Blu Marine, has generated sales of €100M, 30% of which came from the Middle East. Leptos Estates also has business interests in shopping, healthcare, and education.
Economy Middle East spoke to Pantelis Leptos, co-chairman of the Leptos Group, while on his recent trip to Dubai.
Can you tell us about the group?
I am the co-chairman of the Leptos Group, and along with my brother, we are 50-50 owners. The business was established by my late father 62 years ago on the north coast of Cyprus after he returned from Saudi Arabia. He was a very special person, very dynamic, very energetic. He managed to develop a lot of things in Saudi Arabia as a contractor. They built Saudi City, which in those days was called little Jeddah. It was accommodations for Saudi Airlines staff, and it's still there today. My father wanted to be a developer, hence he created his own company.
Today we are based in southern Cyprus and concentrate on real estate development and investments as well as hospitality and tourism. We also have an ongoing interest in healthcare and education. Proud to say we are the leading real estate company in Cyprus.
Ninety percent of our real estate is in Cyprus, with about 50% of this in Limassol, 40% in Paphos, and 10% in Greece. We just finished the flagship project in Cyprus, Limassol Del Mar. It's a 400-million-euro investment. The Blue Marine is a flagship project bigger than the Del Mar, which is a downtown seafront real estate, something that's very rare to find.
What does the market look like in southern Cyprus?
Cyprus has a positive outlook for the market. We are in Europe and stable. Natural Gas reserves have been found in the area, and it's good for real estate because it creates the need for storage, factories, infrastructure, housing, offices, and so on. And our government is pro-business. One of the new laws they introduced gives families a work permit in Cyprus, but there is also an Airbnb law, where an owner may register his property with Airbnb and rent it out. This opens-up wider tourism opportunities for the island.
We also have Europe's largest Casino, about to open, named City of Dreams. Finally, we have fantastic tax regulations in Cyprus, such as zero tax on property and inheritance.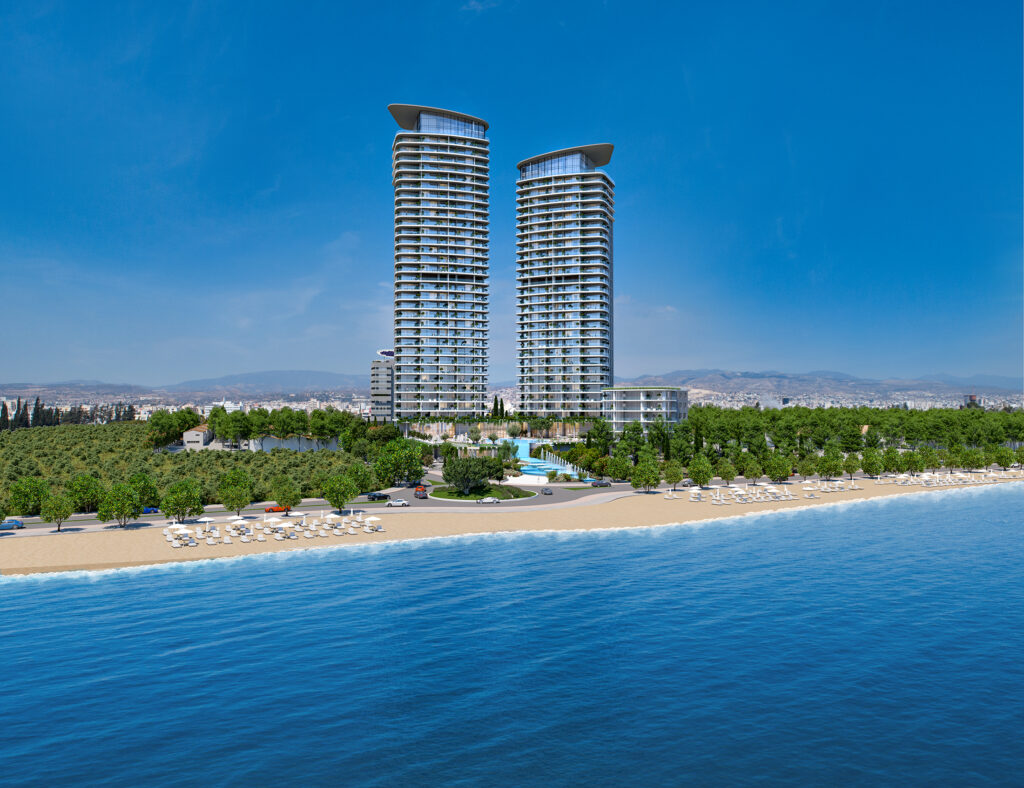 What does the international community look like in Southern Cyprus?
Fifty percent of the market is international. Of course, it's a small market in comparison to Dubai where around 100,000 properties are sold per year.
For example, we see a considerable number of Russian companies opening up offices. We were one of the first companies to promote our activities in Russia. We went to sell hotel room nights but quickly found out their appetite for warmer climates. But there are people from all around the world living in Southern Cyprus.
If you buy a new house in Cyprus for $300,000, you, your wife and kids, and your parents may receive a permanent residency. This is not a work permit, it's a residency permit. You are a permanent tourist. You can live there, and invest your money. We used to have a citizenship-by-investment program, but that no longer exists.
With an ever-evolving world, how do you conduct your marketing around the globe?
When I joined the marketing department of the company, the job was fairly simple, in terms of international marketing, we would do a roadshow in England, and go to a different city every day to present and sell. I would even book their flights for free.
After 2008, the world changed. Now international marketing means I travel to Dubai, India, Sri Lanka, and so on. We need to figure out what to do in Dubai, what to do in Sri Lanka, and what to do in Vietnam. So, we established strong partners and offices in various locations. Our sales are very strong globally.
What are your upcoming projects?
We have two big projects in the pipeline: one in Greece and one in Cyprus. In Greece, a million square meters of land on the seafront is a new project. It's a flagship project for us and I think for the Greek government. It's called Costa Nopia and it includes a marina, hotels, villas on the seafront, 1.3 km of seafront, and golf facilities.
The other project, which is my flagship project, is called the Neapolis, in the city of Paphos. Neapolis means a new city, or Nablus in Arabic. The project is rather smart, and it will be a great contribution to society. Think of an international cosmopolitan hub where people come from all over the world to spend their holidays, with good medical facilities and a university. We have three and a half thousand students in our university, and about 50% of them are from overseas and it's a counter-seasonal operation. They will use our hotels in the winter to accommodate the students and n the summer for tourists.
This is a mixed project, with a hospital, university, shopping areas, buses for tourists, business complex , culture, entertainment, greens, and so on. So that is a little bit like downtown Dubai but without the highrises.
Exclusives