May 7, 2022 4:23 pm
Decarbonization picks up momentum
The WUC to explore the role of hydrogen in the future of the utilities sector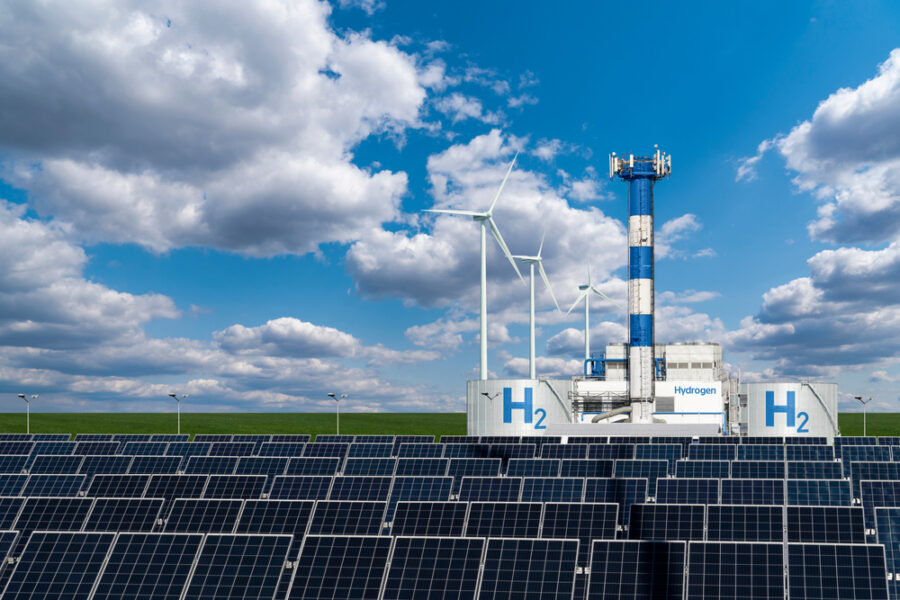 Green Hydrogen
The world is rapidly transitioning towards a decarbonized energy and utility sector, driven by net-zero commitments to fight global warming. There is a clear case for hydrogen in meeting those challenges.
The drive to tackle global warming through decarbonization has picked up momentum in recent months, with net-zero targets announced by the UAE, Saudi, and Bahrain, as well as China, Japan, South Korea, and Canada, all within the 2050-2060 timeline and the Biden administration recommitting the U.S. to the Paris Agreement regarding climate change.
Global demand for hydrogen currently stands at around 8–10 exajoules (EJ), most of which is consumed in the chemical sector; this figure looks set to grow. The EU published its hydrogen strategy last summer aiming for six gigawatts (GW) of capacity by 2024, ramping up to 40 GW by 2030. Germany, Spain, Portugal, Netherlands, Finland, Sweden, Poland, and Canada all published a national hydrogen strategy in the last year. The Hydrogen Council's "Hydrogen for Net Zero" report shows that hydrogen can provide the lowest-cost decarbonization solution for over a fifth of final energy demand by mid-century, while another estimate says that the world is going to need 1000 GW of electrolyzer capacity by 2050 to meet the demand forecasts.
Currently, approximately 95 percent of worldwide hydrogen production comes from fossil fuels, according to the International Renewable Energy Agency (IRENA). However, hydrogen from renewable sources has the potential to play a key role as the energy industry tackles various critical challenges including how to channel large amounts of electricity from renewable sources to sectors for which decarbonization is otherwise difficult, including industrial, transportation, and niche applications.
The World Utilities Congress (WUC) is set to kick off on 9-11 May in Abu Dhabi's ADNEC, where more than 10,000 global utility professionals will attend.
Exclusives