Dubai International Financial Centre (DIFC), the leading global financial center in the Middle East, Africa, and South Asia (MEASA) region, today officially announced the launch of its venture-building program, 'DIFC Launchpad'. The initiative seeks to develop a strong venture-building model that promotes the growth of innovative start-ups and scale-ups in the region.
His Highness Sheikh Maktoum bin Mohammed bin Rashid Al Maktoum, Deputy Ruler of Dubai, Deputy Prime Minister and Minister of Finance of the UAE, and President of DIFC, said that Dubai continues to consolidate its position as a global hub for innovation and FinTech and a major destination for talent and entrepreneurship. Guided by the vision of His Highness Sheikh Mohammed bin Rashid Al Maktoum, Vice President and Prime Minister of the UAE and Ruler of Dubai, we seek to reinforce Dubai's status as a leading platform for innovative ventures from around the world, and establish the city as the capital of the digital economy, HH Sheikh Maktoum said.
"The launch of 'DIFC Launchpad' is set to further attract innovative companies and enhance the emirate's appeal as a city that supports business growth and success. The launch of the platform also serves as an important step towards realizing the objectives of the Dubai Economic Agenda D33, which aims to double the size of Dubai's economy and consolidate its position as one of the world's top four financial centers over the next decade. It also supports efforts to realize DIFC's 2030 strategy to catalyze new job creation and economic development in both the financial and non-financial services industry," His Highness said.
Read more: DIFC posts AED1.06 bn in revenue in 2022
The inaugural event was attended by His Excellency Essa Kazim, Governor of DIFC, and a host of dignitaries, business leaders, and partners. The 'DIFC Launchpad' program expects to support the launch of more than 200 new ventures, with over 100 of them being scale-ups that will collectively attract over $544 million (AED2 billion) in venture capital, he noted.
The event drew focus to the significant role that FinTech and Innovation firms play in Dubai's economy, and how DIFC and its partners are contributing to the sector's growth. DIFC FinTech and Innovation firms raised over $600 million (AED2.2 billion) in 2022 alone, making it the fastest-growing sector in DIFC. A total of 291 new FinTech and Innovation firms joined DIFC last year, representing a 36 percent increase year-on-year, taking the total to 686.
With the 'DIFC Launchpad', Dubai is well positioned to become the global hub for venture building, and the program is expected to have a far-reaching impact on the region's economic growth.
Essa Kazim
HE Essa Kazim said: "We are thrilled to officially launch 'DIFC Launchpad' with our partners, an initiative that is aligned with DIFC's broader 2030 strategy to drive the growth of innovation and entrepreneurship in the region. DIFC is providing a unique platform for its partners to access global networks, expertise, funding, mentorship, and a range of other resources, that will help them to succeed through 'DIFC Launchpad'. We are excited to see the impact that this platform will have in supporting the next generation of FinTech and Innovation companies and driving economic growth in Dubai and beyond."
A highlight of the event was also the announcement of the 'DIFC Venture Studio Regulations', the world's first legislative framework for venture building. The new regulations will facilitate the ease of doing business within the venture studio model and help create a tailored ecosystem for venture building, entrepreneurs, start-ups, and investors.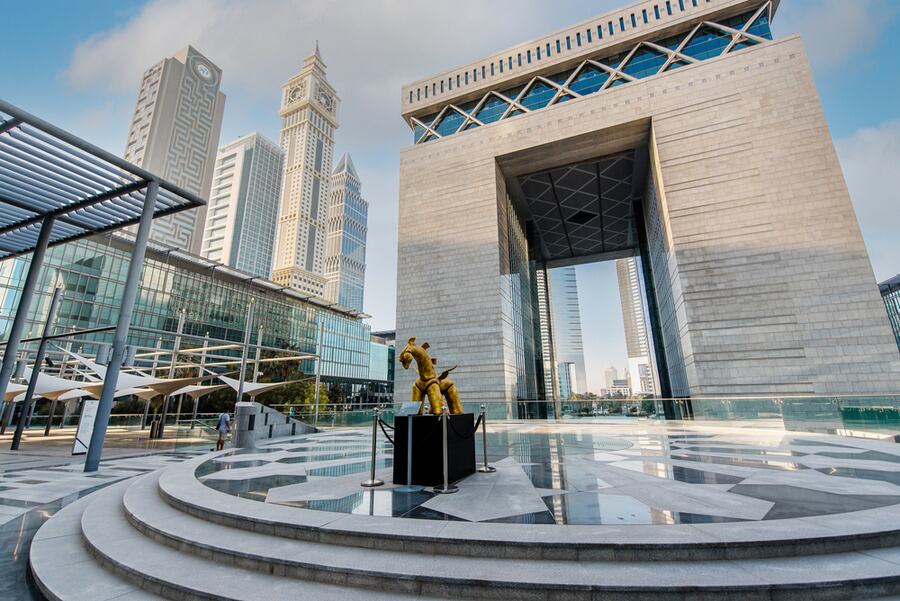 Abdulaziz Al Ghurair
His Excellency Abdul Aziz Al Ghurair, Chairman of Mashreq, said: 'DIFC Launchpad' represents an incredible opportunity for us to come together to help catalyze the digital transformation of the financial sector here in the UAE and around the world. Through our contributions to SME development, and as a leading proponent of open banking, we recognize the importance of collaboration and are committed to helping others realize their potential and to unleashing the spirit of enterprise. We very much look forward to working with our corporate partners at 'DIFC Launchpad', and to nurturing new ideas and emerging talent."
Arif Amiri
Arif Amiri, the CEO, of DIFC, commented: "Innovation is at the center of transformative change. The DIFC Launchpad presents a unique opportunity for entrepreneurs, venture studios, and corporations from around the world to access the support and resources they need to grow and succeed, powered by DIFC Innovation Hub. DIFC Launchpad is creating a platform that leverages our unique position in the ecosystem to help members identify and structure impactful partnerships, investments, and co-creation opportunities."
Multinational experts
The 'DIFC Launchpad' program is supported by multinational experts specialized in new venture creation, corporate innovation, and emerging technologies, who will be working closely with DIFC's investor bases and corporate partners Mashreq, Mastercard, and Commercial Bank of Dubai to create and launch the next generation of global FinTech start-ups in Dubai. To scale venture-building activities across a range of verticals, 'DIFC Launchpad' attracted some of the world's leading venture studios to Dubai including R/GA, Antler, BIM Ventures, and Futurelabs.
The Career Development Centre at Saïd Business School at the University of Oxford is the Talent Partner of 'DIFC Launchpad'. This pioneering talent bridge between Oxford and Dubai will connect 'DIFC Launchpad' members with the world-class talent and expertise that exist within Saïd Business School. The partnership will further accelerate Dubai's position as a global, inclusive, and forward-thinking talent hub.
For more on DIFC, click here.