March 14, 2023 6:30 pm
Dubai contract awards likely to hold steady in 2023
Wider market fundamentals a cause for optimism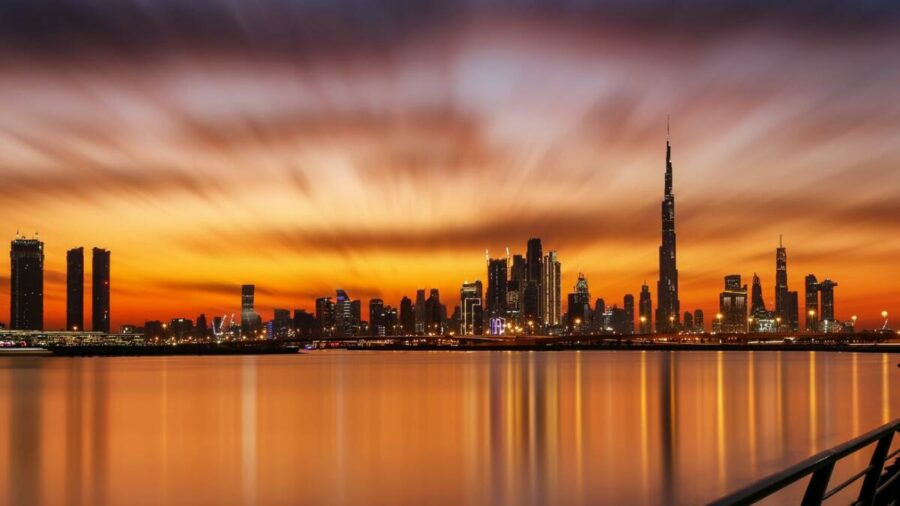 Dubai contract awards are expected to sustain activity levels in 2023.
The real estate sector shows no signs of slowing down as Dubai contract awards steadily continue in March.
Real estate activity is high as the Dubai market continues its upward trajectory. A total of 3,332 real estate transactions worth $3.5 billion (AED12.9 billion) took place in the week to 10 March.
Dubai Land Department (DLD) data shows 274 plots were sold for $863.2 million (AED3.17 billion) during the week. Meanwhile, 2,370 apartment and villa sale transactions worth $1.3 billion (AED4.93 billion) took place as well.
READ MORE: Dubai real estate poised to grow in 2023 amid luxury demand
Rents have also noted improvements since the start of 2023. CBRE has found average apartment and villa rents have increased by 27.9 percent and 26.3 percent, respectively, in the year to end-February.
Annual property prices increased by about 11.5 percent annually in February.
"In February, we have seen the strong start to the year, in demand terms, continue in Dubai's residential market, with the total volume of transactions reaching the highest total recorded in the first two months of the year," said Taimur Khan, head of research for the MENA region at CBRE.
"This record level of activity is supporting growth in average prices."
Rising rents are also driving a trend of lease renewals in the city this year. Khan said new registrations decreased by 13 percent in the year to February. Renewal figures, however, surged by 30.7 percent during the period.
Activity uptick
Encouraging rental and sales trends are driving progress on projects and Dubai contract awards are continuing in the residential segment.
Dubai's Deyaar Development has appointed a main contractor for its Tria luxury project in Dubai Silicon Oasis. The 32-storey tower is due to complete in 2025. It is valued at $140.2 million (AED515 million) and will include studios, one- to three-bedroom apartments, duplexes and penthouses.
A major award was also completed this month within Damac Lagoons. Damac Properties awarded a $37.3 million (AED137 million) contract to Proscape for roads and infrastructure within three Damac Lagoons clusters.
The contract includes construction, completion, testing, commissioning and maintenance of the roads and infrastructure services of the Nice, Costa Brava, and Portofino clusters.
READ MORE: Dubai posts record 16,700 residential mortgage transactions in 2022
Further progress is anticipated this year on tower schemes in the city. Data by Council on Tall Buildings and Urban Habitat states there are five towers above 300 metres under construction in Dubai. These towers are among the world's 100 tallest under-construction structures.
The list includes Burj Binghatti that is being developed in Business Bay and the planned 365.5 metre Ceil Tower.
"Most of these skyscrapers are mixed-use developments, featuring abundant opportunities for investors and end-users alike," said Ata Shobeiry, CEO of Zoom Property Insights.
"Once completed, they will play a pivotal role in cementing Dubai's position as a leading real estate investment hub."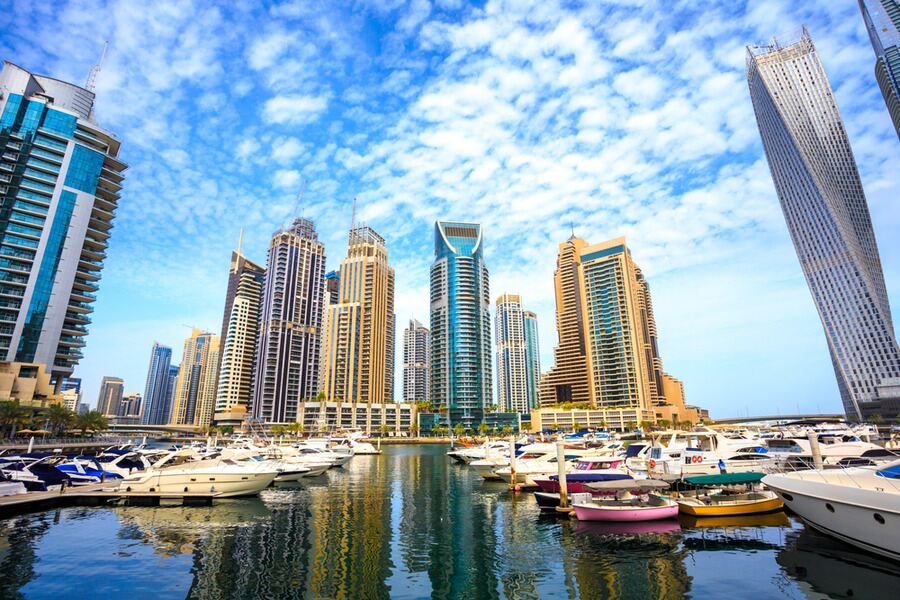 Dubai contract awards: outlook
Dubai contract awards activity is likely to sustain current levels for the foreseeable few quarters.
Improved cash flows are supporting Dubai contract awards, according to Tatjana Lescova, associate director GCC Corporate at S&P Global. 
"We expect continued deleveraging and improving rating headroom for Dubai-based real estate companies in 2023. We also expect ample liquidity and limited funding needs.
"Plentiful cash flow leaves headroom for higher capital expenditure, dividends, or acquisitions or co-working spaces to disrupt the market, as demand is healthy."
However, the picture could change by early-2024, if not end-2023.
READ MORE: Why, what, and where to buy in Dubai's booming property market
"Awards are at a high in Dubai at the moment, especially in the luxury real estate segment," a tendering manager with a tier-1 Dubai contractor tells Economy Middle East. 
"Despite inflationary pricing due to material shortages and the UAE's corporate tax implications, awards are continuing. Clients, too, are accepting that tender prices will be higher at the moment.
"However with recessionary fears for the end of the year the pace of Dubai contract awards could slow down, so 2024 might present different business realities."
Exclusives