January 16, 2023 5:57 pm
Dubai real estate poised to grow in 2023 amid luxury demand
UHNWI demand could help Dubai property stock buck risks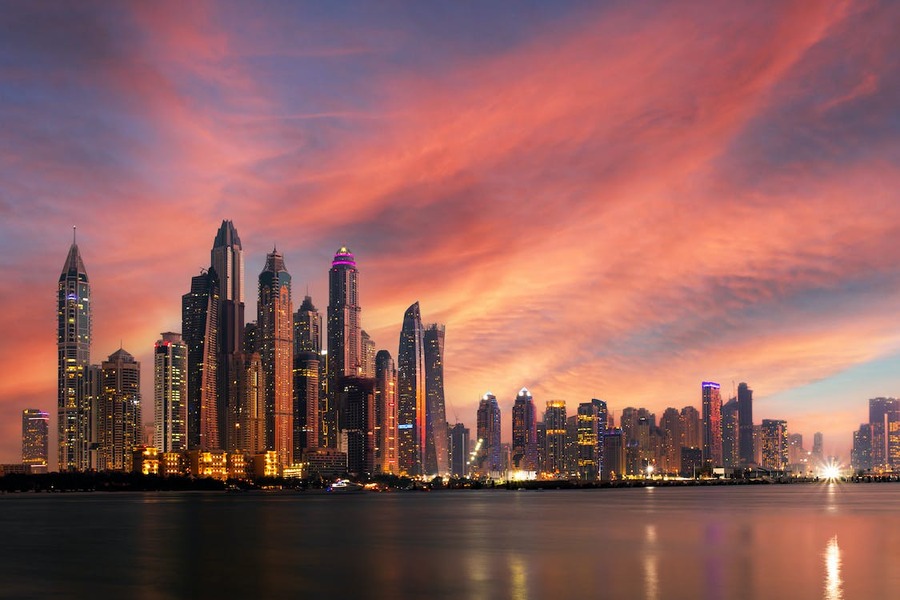 Dubai skyline (Image courtesy: Aleksandar Pasaric/Pexels)
Dubai's real estate market is expected to trend upwards in 2023 on the back of luxury demand despite prevailing concerns about the impact of interest rates on buyer appetite.
The US Federal Reserve cautioned in December that interest rates could remain high for a longer period to curb inflation, and there are concerns of at least another percentage point's worth of rate hike in 2023. 
Global property values have dropped as interest rates surge, but Dubai's prime market has so far bucked the trend. One reason for this is believed to be the prevalence of cash in Dubai real estate transactions. 
Varying estimates suggest cash purchases make up between 70 percent and 80 percent of the total value of all transactions in the city, compared to the average of 20 percent to 40 percent in markets such as the UK and the US.
Read more: Dubai's real estate transactions hit AED 3 bn amid a market boom
For sellers in the Dubai real estate sector, this means buyers are less exposed to increasing interest rates, which could impact investor purchasing power and willingness to spend.
Ultra-luxury appetite
Another factor likely to drive positive performance in Dubai real estate is the appetite of overseas-based ultra-high-net-worth individuals (UHNWIs).
Dubai's luxury real estate segment has shown no signs of slowing down since it surged in 2020 after years of muted performance due to the oil price crash of 2014-15. 
UHNWIs have sought out the market in light of the UAE's successful pandemic management during the first wave of COVID-19 in 2020, as well as continued business and visa initiatives that have driven a new wave of first- and second-home purchases in the years since the pandemic.
Indian billionaire Mukesh Ambani is reported to have purchased a 5,534 square-meter land plot worth $163.4 million on Palm Jumeirah in October and an $80 million mansion on the island in March. Buyers seeking investment havens in light of the Ukraine-Russia war have also fuelled interest in luxury Dubai real estate deals in recent months.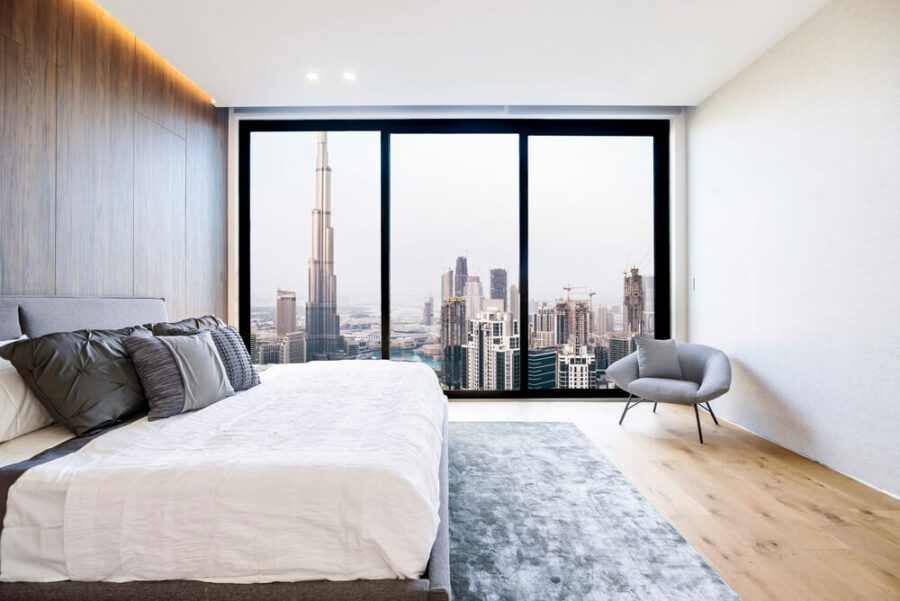 Prime performance
Rising from a low base, prime residential prices in Dubai's real estate market grew by 89 percent in the 12 months to end-2022. Average transacted prices were AED3,220 ($870) per square foot as of end-2022 according to Knight Frank, making Dubai "one of the most affordable luxury residential markets in the world", the consultancy said.
Prices in prime Dubai real estate zones – such as Palm Jumeirah, Emirates Hills, and Jumeirah Bay Island – grew by about 29 percent in the third quarter of 2022 as UHNWI demand and low luxury stock supply persisted in the market. 
Ultra-prime home sales – described as transactions valued at over $10 million – also soared in 2022. According to real estate consultancy Knight Frank, 152 ultra-prime sales occurred in the first nine months of 2022, compared to 93 sales during 2021.
Palm Jumeirah has noted prime price growth of over 100 percent since the start of the pandemic. Villas on Palm Jumeirah recorded sharp price growth of about 6.9 percent during the third quarter of 2022, and their end-year values were about 48.2 percent higher than in the same period in 2021. 
Outlook
Developers will likely aim to plug the gap for ultra-luxury units in Dubai's real estate market in 2023. 
Knight Frank says there are about 81,000 units due by end-2025, but "closer analysis reveals that just eight new villas are due in Dubai's prime residential areas between 2023 and 2025, all of which are on Jumeirah Bay Island".
Developers are "not delivering new projects at a faster rate", with the trend causing what Knight Frank has described as a luxury home "drought" in the city. 
Moreover, the UAE dirham's fixed peg to the strengthening US dollar could influence the affordability of Dubai real estate stock for buyers from the UK and EU markets in the months ahead.
The market for luxury properties is nevertheless forecast to grow by 13.5 percent in 2023 – the highest rate for prime markets globally – and investors from South America and Eastern Europe are likely to continue flocking to Dubai for purchases – including for second-home transactions – in 2023.
Exclusives