September 26, 2022 4:41 pm
Dubai to discuss road map to reach $30 tn mark for metaverse industry
Event to explore digital economy, unlock metaverse potential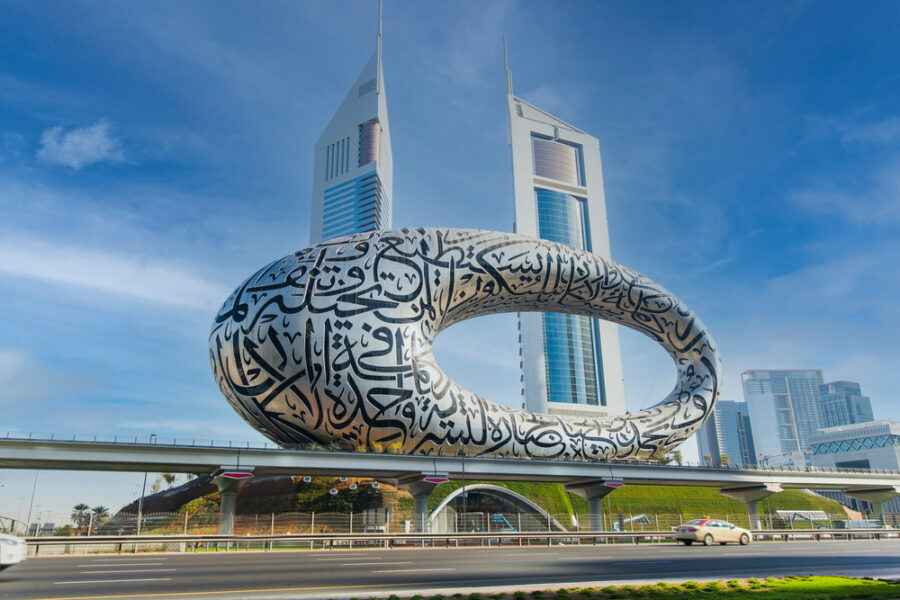 Museum of the Future, Dubai
Dubai Metaverse Assembly will be organized on 28-29 September by Dubai Future Foundation (DFF), under the patronage of Sheikh Hamdan Bin Mohammed Bin Rashid Al Maktoum, Crown Prince of Dubai.
What major technology and private-sector companies should do to develop an industry that may exceed $30 trillion in 15 years will also be tackled when the world's leading metaverse experts converge on Dubai. 
The event will explore the digital economy and identify how governments, businesses, and communities can unlock the unlimited potential of the metaverse to create a bolder future.
More than 25 sessions, meetings, and workshops will take place across the Museum of the Future and AREA 2071 at Emirates Towers during the Dubai Metaverse Assembly. They will cover a broad gamut of topics: from building robust and scalable metaverse infrastructure to creating robust, business-friendly regulation and providing government services in the digital world. 
Additionally, Dubai Metaverse Assembly will host speakers from renowned global organizations such as Meta, Binance, Mastercard, The Sandbox, Bedu, PWC, Accenture, BCG Digital Ventures, Decentraland, among others.
Moreover, Mastercard Labs will host a dedicated session on how shopping, banking, and gaming are shaping the metaverse and how these will live side-by-side with the physical world.
Exclusives