EFG Hermes, the leading investment bank franchise in Frontier and Emerging Markets (FEM), announces the commencement of its EFG Hermes Saudi Forum in London today. Under the theme of 'Looking for Sustainable Growth', the two-day event is being held in collaboration with the Saudi Exchange and will play host to over 50 leading Saudi companies across various sectors as well as 375 guests from around the world, including representatives from the Saudi Capital Market Authority (CMA), the Public Investment Fund (PIF), as well as over 200 institutional investors and fund managers from over 120 global investment firms.
The first of EFG Hermes' flagship London conferences since 2019, this iteration is solely dedicated to the Kingdom of Saudi Arabia. The EFG Hermes Saudi Forum in London features prominent guest speakers, including His Excellency and Chairman of the CMA Board Mohammed A. El-Kuwaiz, as well as CEO of the Saudi Exchange Mohammed Al Rumaih. In attendance from EFG Holding are Group CEO Karim Awad, Co-CEO of EFG Hermes Mohamed Ebeid, and CEO of EFG Hermes in KSA Saud Altassan.
Remarkable opportunity
Mohamed Ebeid, co-CEO of EFG Hermes, expressed enthusiasm for hosting the conference, saying: "The EFG Hermes Saudi Forum in London will serve as a platform to showcase Saudi Arabia's investment-friendly landscape, diverse sectors, and transformative Vision 2030 initiatives. It represents a remarkable opportunity to foster deeper connections and understanding between Saudi-listed companies and Emerging Market (EM) investors, allowing us to do our part in supporting the kingdom's economic growth and capital market development. Despite being the sixth-largest index in terms of market capitalization in the MSCI Emerging Market Index, Saudi Arabia continues to be under-represented in the portfolios of EM investors. As such, the conference is a testament to our confidence in Saudi Arabia's growing capital market, our commitment to creating fruitful opportunities for EM investors, and an ultimate ambition to cultivate sustainable economic development."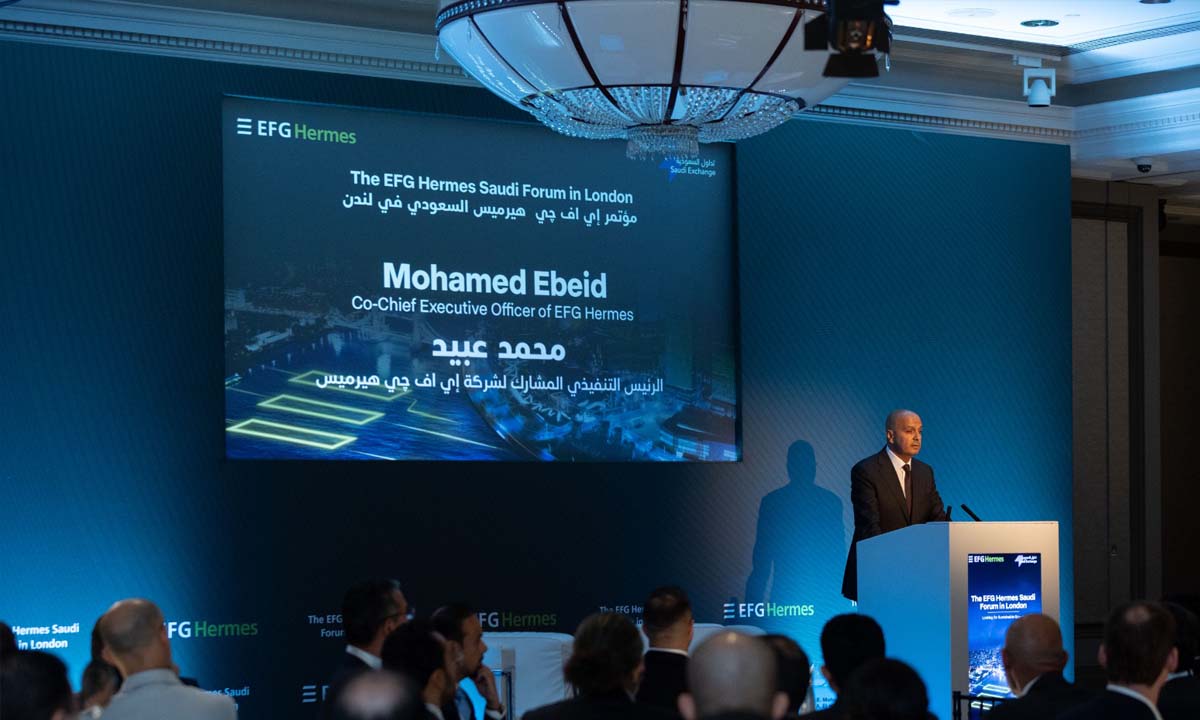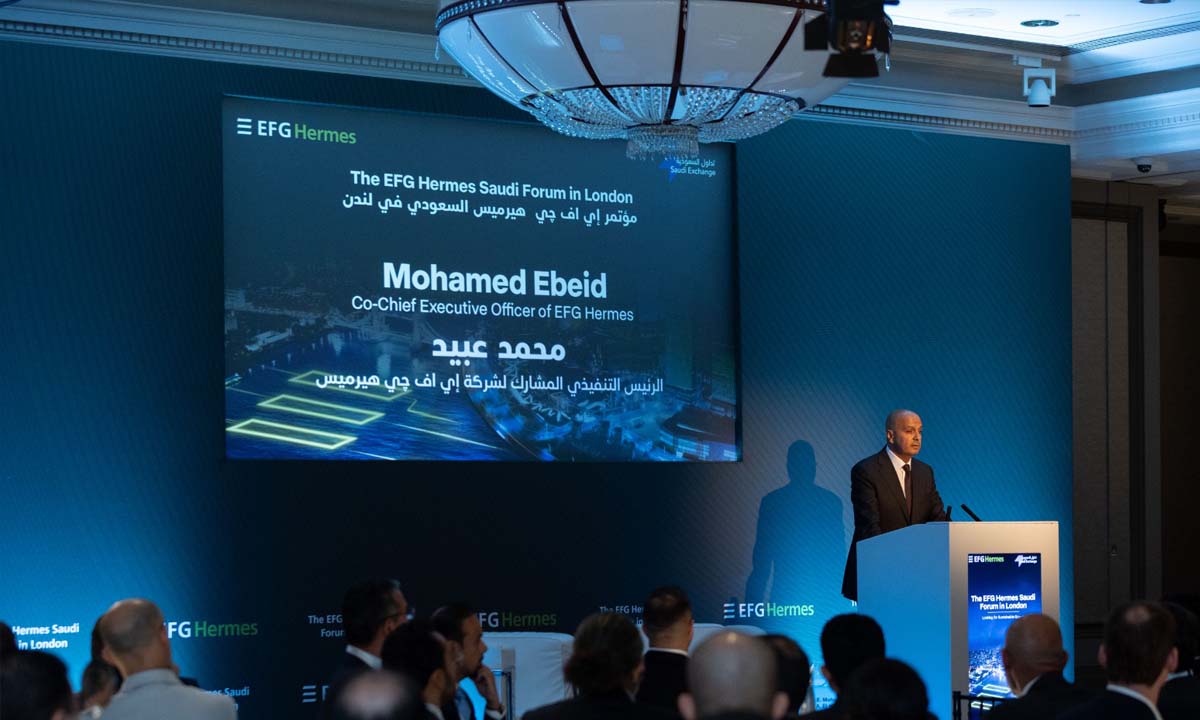 Read more: New stock exchange deal fosters closer Saudi and China ties
The Saudi market is one of the largest and most liquid EM indices, with a market capitalization of over USD 3 trillion as of September 2023. The market has been attracting increased foreign inflows since its inclusion in major global indices such as the MSCI Emerging Markets Index in 2019 and FTSE Russell's Emerging Markets Index in 2018. It offers exposure to a wide range of sectors benefiting from Saudi Arabia's strides to diversify the economy and implement strategic reforms under Vision 2030. The kingdom has emerged as a global investment powerhouse, attracting investors from all corners of the world as it continues to buck global economic headwinds, with equities showing attractive valuations and dividend yields compared to regional and global peers. The investment conference seeks to build on this momentum and to highlight the kingdom's potential across sectors such as finance, technology, energy, infrastructure, tourism, and more.
Growing interest
Mohammed Al Rumaih, CEO of the Saudi Exchange, commented: "Our participation in this forum reflects the growing interest of international investors in our market and reiterates our commitment to building a technologically advanced capital market in line with Vision 2030's Financial Sector Development Program. As we continue to undergo transformative reforms and enhancements to our regulatory framework, market infrastructure, and product offerings, we remain committed to providing a world-class platform for investors and issuers looking to capitalize on the diverse opportunities in Saudi Arabia. Our collaboration with key partners like EFG Hermes is a crucial part of our strategy to promote sustainable market liquidity and foster global investor interest."
Potential collaborations
The forum will offer a platform for presenting companies to showcase projects and initiatives that create avenues for investment and innovation. Investors will have a chance to explore potential collaborations, forge strategic partnerships, and gain first-hand knowledge of the kingdom's investment climate. The EFG Hermes Saudi Forum is part of EFG Hermes' successful track record of hosting high-profile conferences that connect global investors with leading companies in FEM. The Firm has hosted over 30 conferences across four continents since 2007. In March 2023, the Firm held its flagship One-on-One Conference in Dubai, with 179 companies in numerous key sectors across 29 countries holding direct meetings with over 561 institutional investors and fund managers representing 247 international institutions.
For more news on markets, click here.