December 18, 2022 8:10 am
IMF approves $3 billion loan to Egypt
Egyptian Cabinet: Agreement aims to reduce debt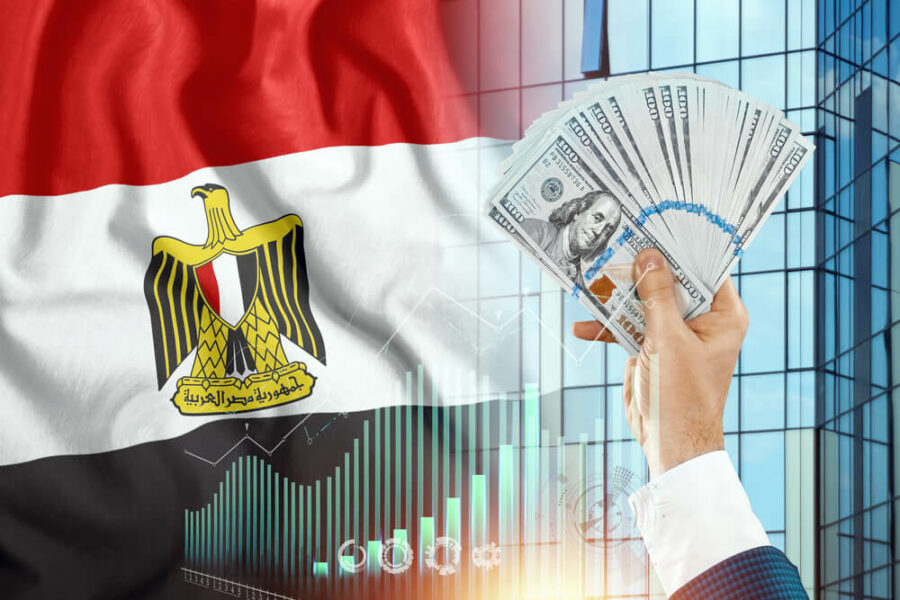 Egypt Dollar funds
The IMF's Executive Board has approved a $3 billion loan to Egypt with $347 million in immediate disbursement, according to an IMF statement.
Egypt will benefit from the loan in a 46-month program under the Extended Fund Facility. It was agreed to lend Egypt 2,350.17 million special drawing rights (SDRs), a unit of account for the fund based on a basket of five major international currencies, equivalent to about 3 billion dollars.
The International Monetary Fund announced a preliminary agreement on the loan on October 27.
The IMF said the financial support was granted in exchange for an economic program aimed at "maintaining macroeconomic stability (…) and paving the way for sustainable, inclusive growth led by the private sector."
In particular, it pointed to the need for a "permanent transition to a flexible exchange rate regime," as well as "monetary policy aimed at gradually reducing inflation."
The measures taken should also make it possible to reduce public debt "while increasing social spending" and implementing "far-reaching structural reforms." Through the Extended Fund Facility, Egypt is expected to receive additional financing of about $14 billion "from its international and regional partners," the IMF said.
Read: Will the IMF Executive Board approve Egypt's loans?
Georgieva
Following the Executive Board's discussion, IMF President Kristalina Georgieva said in a statement that Egypt has responded firmly to the COVID-19 crisis thanks to its previous IMF-supported programs.
"Despite the acceleration of the pace of economic recovery in 2021, imbalances began to accumulate as a result of stable exchange rates, high levels of public debt, and a lagging pace of structural reform. The war in Ukraine contributed to the crystallization of existing vulnerabilities. It has caused capital outflows and, as the exchange rate continues to stabilize, has led to a decline in the central bank's foreign exchange reserves, a decline in banks' net foreign assets, and exacerbation of exchange rate imbalances."
She stressed that "a comprehensive package of macroeconomic and structural policies is needed to reduce these imbalances, maintain macroeconomic stability, restore buffer reserves, strengthen resilience to shocks, and pave the way for private sector-led growth."
She welcomed the recent commitment of the Egyptian authorities to permanently shift to a flexible exchange rate regime and to address the distortions caused by previous policies by pre-tightening monetary policy and moving towards strengthening the financial safety net.
Egyptian Government
Commenting on the council's approval, the Egyptian cabinet said the new financial support package aims to reduce government debt to less than 80 percent of GDP over the medium term.
The IMF has not called on the Egyptian government to reduce subsidy spending, it said, adding that the new program aims to strengthen the social protection network for citizens.
For more on Egypt, click here.
Exclusives