September 8, 2022 11:32 am
Egypt's annual urban consumer inflation surges to 14.6% in August
Compared to 13.6% in July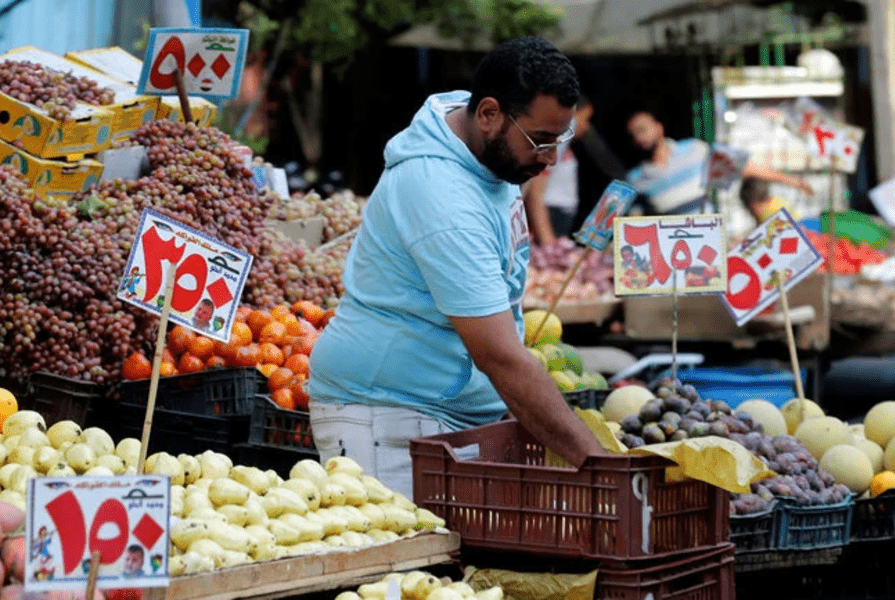 A vegetable vendor in Egypt (Image credit: Reuters)
Egypt's annual urban consumer inflation reached 14.6 percent in August, up from 13,6 percent in July, according to the Central Agency for Public Mobilization and Statistics. In 
The data showed a 24.3 percent increase in the cost of food and beverages, a 16.5 percent increase in transportation and transportation during August on an annual basis, a 13.9 percent increase in education, which has remained stable since October 2021, and a 13.9 percent increase in health care. 6.8 percent for health care, and 21.4 percent for restaurants and hotels.
According to the agency, the cost of alcoholic beverages and cigarettes increased by about 8.9 percent year on year during the previous month, culture and entertainment by 29.1 percnet, while furniture, fixtures, household equipment, and maintenance increased by 14.2 percent.
Housing, water, electricity, gas, and fuel prices increased by 6.1 percent year on year in August, miscellaneous goods and services by 10.4 percent, clothing and shoes by 11.1 percent, and telecommunications by 0.7 percent.
Exclusives