August 10, 2022 1:51 pm
Egypt's annual urban consumer inflation rises amid fuel price hike
Inflation reached 13.6% in July, compared to 13.2% in June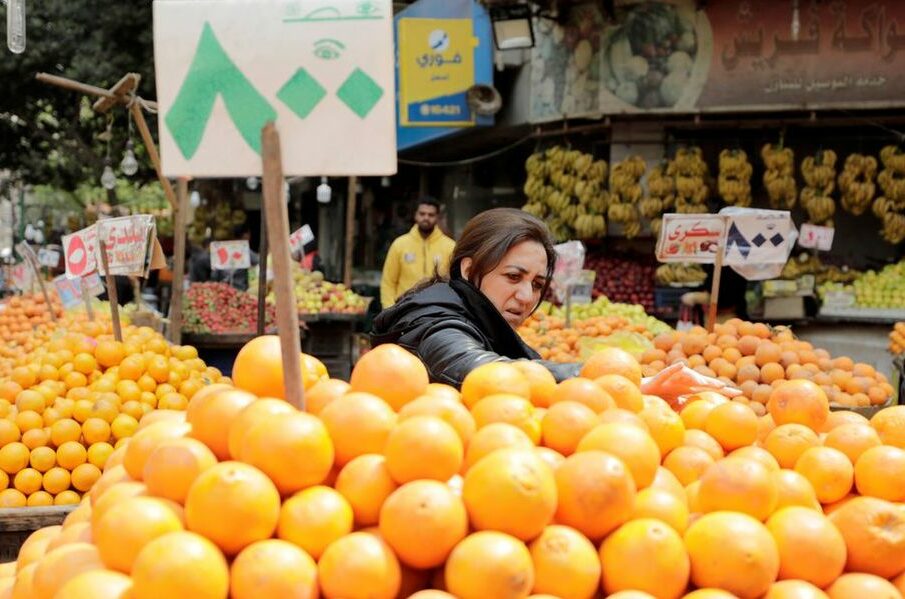 A woman shops at a vegetable and fruits market in Cairo, Egypt
Egypt's annual urban consumer inflation reached 13.6 percent in July, up from 13.2 percent in June due to an increase in fuel prices, according to data released on Wednesday by the Central Agency for Public Mobilization and Statistics.  
Egypt raised gasoline prices at the fastest rate since implementing the automatic pricing mechanism for petroleum products in October 2019. Similarly, diesel prices for public transportation and goods transportation increased for the first time.
The country's annual urban consumer inflation has risen in recent months as a result of rising commodity and food prices against the backdrop of the Russo-Ukrainian war and the rise of the dollar against the local currency.
The monthly urban consumer inflation increased to 1.3 percent in July from 1.2 percent in June.
Egypt is facing economic challenges in attracting foreign investment after billions of dollars of international investors exited the local debt market following the Fed's decision to raise interest rates.
Since March, the Egyptian pound has lost more than 22 percent of its value against the US dollar. Furthermore, experts predict that the local currency will continue to fall due to rising import costs as a result of rising oil prices and the Russian-Ukrainian crisis, which has resulted in price increases for primary food commodities imported by Egypt such as wheat, corn, and oils, as well as a withdrawal of foreign investments in government debt instruments as monetary policy tightens.
Egypt is currently attempting to reach an agreement with the International Monetary Fund (IMF) in order to obtain new financing, which would help to increase its foreign exchange earnings while also encouraging investors to invest in the Egyptian market.
Exclusives