July 18, 2022 5:18 pm
Egypt's pound falls to lowest level in 5 years
Pound reached a low of 18.91 pounds against the dollar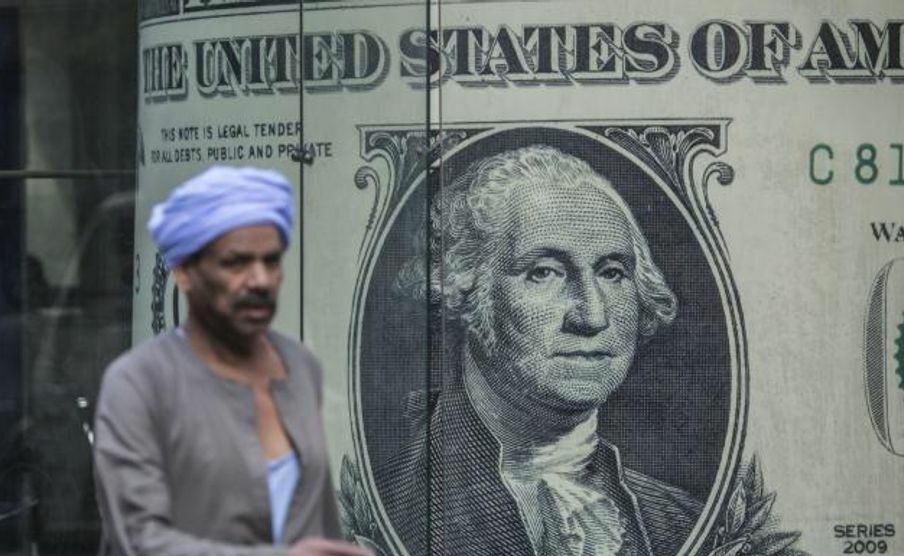 Egyptian man with a one-dollar banknote in the background
The Egyptian pound fell to its lowest level in five and a half years today, after dropping by about 0.05 percent during trading.
According to Refinitiv data, the Egyptian pound reached a low of 18.91 pounds against the US dollar at 08:18 GMT today, down from 18.81 pounds on Sunday.
The Egyptian currency last reached that level on January 24, 2017. Expectations of an increase in goods prices prevail in the country in the coming period, after a series of price hikes for basic services.
Egypt is experiencing a foreign currency shortage as a result of the Covid-19 pandemic. Foreign investors withdrew billions of dollars from the Egyptian bond market, and import prices rose due to the Ukrainian crisis.
In March, the Central Bank decided to raise deposit and lending interest rates by 1 percent. Additionally, Egypt reduced the pound value by nearly 17 percent, allowing it to rise above 18 pounds after hovering around 15.5 pounds.
According to central bank figures released last Tuesday evening, the monetary reserve decreased for the third consecutive month at high rates, ending May at $35.49 billion, down from $37.12 billion in April. Experts attribute this decline to the rise in the price of the dollar.
Exclusives