April 28, 2022 8:44 am
After a two-year absence, will customs return to Eid al-Fitr celebrations?
What will spending and tourist destinations look like for the holiday?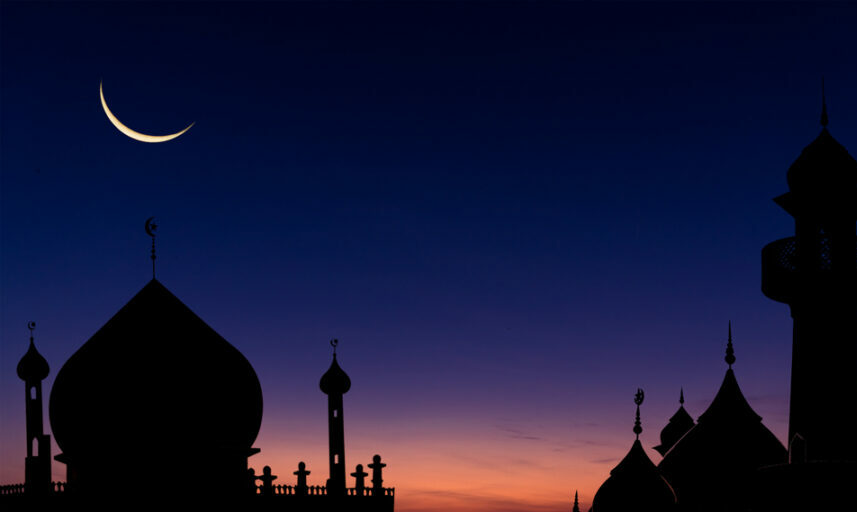 Eid al-Fitr
Two years after the absence of Eid al-Fitr celebrations due to the Corona pandemic, which distanced families and limited social and economic activities, this year's Eid comes full of hope, joy, and expectations, especially following the easing of preventive measures. But will customs and traditions return to this year's celebrations, and what will be the situation in terms of spending and tourist destinations for the holiday, especially in the UAE and Saudi Arabia?
What vacation destinations are planned?
This Eid, Emiratis will be divided between those who will go on holidays outside the country and those who will spend their holidays in the UAE. The long vacation will provide a range of options for families and individuals, as shopping centers, entertainment cities, beaches, and parks are the most prominent destinations expected to increase in demand during the Eid holiday.
Hotels and resorts are also preparing to achieve high occupancy rates, as per expectations, taking advantage of the active commotion in the country as the number of foreign visitors increases, especially from the GCC, as well as with local residents.
As mentioned, some Emiratis are preparing to travel on long vacations, despite high airline ticket prices stemming from huge increases in fuel prices. As for the most prominent destinations for Emiratis, the Seychelles, Mauritius and the Maldives remain in the first list of countries for easy access from the Emirates.
Asian countries also joined the list, including places like Sri Lanka, Thailand, Bali, Singapore, and Malaysia.
The Eid holiday is also an ideal time to travel around the GCC region ahead of the hot summer, while this year, Bahrain and Oman are looking increasingly popular.
What about the Saudis?
Some Saudis prefer to travel abroad on the Eid holiday, while others prefer to stay in the Kingdom and enjoy the cultural and entertainment events that are held in various parts of the country, in addition to staying and spending more time with the family, especially since the government has specified long holidays for the private and public sectors.
As for the most prominent foreign destinations for those planning to travel abroad, they are similar to the destinations of the Emiratis, except that European countries are among favorites added to them: Spain, Italy, Britain, and others.
On the other hand, Saudi is a major destination for foreigners and citizens of the GCC, especially since, at this time of the year, the temperatures are still acceptable, in addition to the fact that the Kingdom has become an important attraction in the region in terms of distinguished services in the hospitality and tourism sectors.
Spending
As for spending, it is obvious that the numbers will increase in this area, especially when it comes to gift and food items. Shops selling sweets, nuts, and dates are preparing to receive the Eid season by providing various items, expecting that the percentage of purchases of Eid supplies will increase compared to recent years prior, as a result of the easing of restrictions and both citizens and residents stepping out and receiving well-wishers in their homes, on the occasion of Eid.
While e-commerce in the Gulf is expected to witness a remarkable period during Eid Al-Fitr, a large percentage of consumers prefer to buy their needs and Eid gifts through famous electronic stores that offer attractive offers during this period, in addition to specialty stores that reduce the burden of shopping at crowded centers.
A study conducted by Toluna, a global company specializing in digital market studies, showed that spending on digital shopping around Eid al-Fitr this year in Saudi is 46 percent more than the previous year, in all sectors. The study confirmed that 85 percent of study participants wish to shop for themselves and family members as well, and 82 percent of them stated that shopping during Ramadan and Eid al-Fitr is essential in this festive period.
In the list of gifts, sweets, games, cash, and perfumes ranked high among other types that residents of the Kingdom want to buy for family members, and in the following order: sweets with 53 percent, cash with 49 percent, toys and perfumes at 48 percent.
56 percent of the participants preferred to buy these gifts during the holy month of Ramadan, while many prefer to wait until the end of the holy month to buy Eid gifts, in order to take advantage of discounts on prices in preparation for the feast.
In the UAE, shopping centers and retail markets have witnessed remarkable activity and great demand since the last days of the holy month of Ramadan, amid visitors and shoppers looking to buy in light of the presence of many promotions, discounts, and incentives to download in stores and shops, as the latter enhance shopping activities for in-store web purchases.
To support the movement of markets, people, and merchandise, a group of shopping centers in Dubai announced that it is preparing to launch the "Shop and Win" raffle campaign, to celebrate Eid Al-Fitr.
The group stated in a statement that it is giving shoppers an opportunity to take advantage of exclusive offers and get a chance to win cash prizes of up to UAE 200,000 dirhams.
In addition, shopping centers in Abu Dhabi expect a strong recovery and activity on Eid Al-Fitr, with a rate ranging between 7 percent to 10 percent during 2022, to return to levels previously recorded before the pandemic.
Exclusives