October 28, 2022 11:23 am
Elon Musk is officially Twitter's new owner… "Bird is free"
He sacked senior executives he accused of misleading him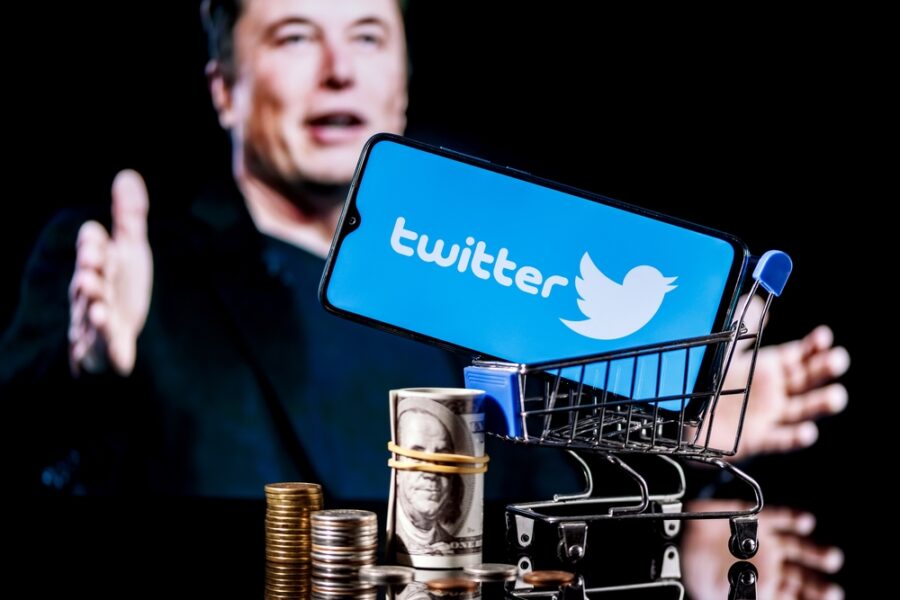 Musk: "trying to help the humanity I love"
"The bird is free." Words Elon Musk wrote on his Twitter account  to announce that he had become the new Twitter owner, starting his job by firing a number of senior executives whom he accused of misleading him about the number of spam accounts.
From what he wrote, it seems to mean that the bird, which represents the platform's logo, will be free from restrictions on the content that can be published.
The CEO of EV maker Tesla says he wants to "defeat" Twitter's spam bots, make algorithms that determine how content is presented to users publicly available, and prevent the platform from becoming a place to impose hate and divisive views, while at the same time limiting censorship.
But Musk did not give details about how he would achieve all this and who would run the company.
He had said he planned to cancel jobs, raising concern among Twitter's roughly 7,500 employees about their future.
He said Thursday that he had not  bought Twitter to  make more money but to "try to help the humanity I love."
Musk had until Friday to complete his $ 44 billion acquisition of Twitter or face a court battle with the company.
The New York Stock Exchange said on its website on Thursday before Musk announced his purchase of the platform, that Twitter shares would be suspended from trading on Friday.
CEO of Parag Agrawal and CFO Ned Segal left the company's headquarters in San Francisco and will not return.
The Washington Post reported that Vijaya G. Eddy, head of the Legal Policy, Trust and Safety, was also expelled.
Developments and problems
The $44 billion acquisition deal caps a series of twists and turns that have raised doubts about whether Musk will make the deal.
It began on April 4, when Musk revealed that he owned a 9.2 percent stake in the company, making him its largest shareholder.
The world's richest person then agreed to join Twitter's board, but backed down at the last minute and has since offered to buy the company instead for $54.20 a share, an offer the company wasn't sure if it was real or just one of Musk's jokes.
The offer turned out to be real, and later in the month, the two sides reached an agreement at the price they had proposed.
In the following weeks, Musk had other thoughts. He complained publicly about Twitter, saying he believed the proportion of spam accounts was much higher than the company's estimate published in regulatory filings which said were less than 5% of its monetizable daily active users. His lawyers then accused Twitter of not acquiescing to requests from him for information about the matter.
The dispute prompted Musk to notify Twitter on July 8 that he had terminated the deal.
Four days later, the company sued him in Delaware, where it was founded, to force him to complete the deal.
By then, shares of social media companies and the stock market, in general, had fallen due to concerns that raising interest rates to fight inflation would push the US economy into recession.
Twitter accused Musk of regretting the deal and wanting to get out of it because he believed he had agreed to pay too much.
On Oct. 4, before the trial was to begin later this month, Musk offered to complete the deal as promised. A Delaware judge set him a deadline of October 28 to complete the deal and avoid trial.
Exclusives