Emirati company emaratech partners with governments and technology suppliers to create new entities that develop innovative solutions on a partnership level. From biometrics to e-payments, artificial intelligence, and more, emaratech is actively making life easier for people.
In an interview with Economy Middle East emaratech CEO Thani Alzaffin delves deeper into what makes his company a leader in its field and more.
How have your tech background and previous leading ICT positions helped you develop a far-seeing path for emaratech that aligns with Dubai's vision for a smart digital future?
Coming from a strong background in the technology field and working under the smart vision and clear directives of Dubai leaders for years, I had the chance to educate myself not to look at technology as an end but rather as a means to improve the quality of services and make people's lives easier and more enjoyable, be they citizens, residents or visitors. I have been closely working with the team at emaratech to introduce several e-government solutions that have strongly contributed to empowering Dubai's vision for a smart digital future.
Read more: Abu Dhabi Airports to launch advanced biometric tech with touchless boarding
How has your smart border control system at airports, from pre-travel clearances to biometric recognition technology, smart trolleys, and smart baggage handling, helped save time and money for both tourist and business travelers, as well as for government authorities, without compromising on safety?
The unique Integrated Border Management system developed by emaratech has enabled the General Directorate of Residency and Foreigners Affairs to easily process arriving and departing travelers alike at air, land, and sea points, across manned immigration desks and automated Border Control points (Smart Gate and Smart Corridor). The integrated system has a processing time of no more than 8 seconds per passenger.
Using cutting-edge technology, our Border Control solution allows our experts to build systems and processes that become the foundation for fast, efficient, and secure visa processing for individuals, investors, companies, the tourism sector, airliners, and free zone authorities.
Our smart luggage handling system has proven of great value for airports by significantly improving the processing times at both Arrivals and Departures by reducing manpower by 50 percent and increasing efficiency by 90 percent.
Our smart trolley solutions offer personalized wayfinding and promotions for next-generation shopping experiences at airports. It has been piloted and gone live in four international airports where it has increased the satisfaction levels of travelers by more than 90 percent. In addition, the adverts enabled on the trolley application encouraged passengers to increase the amount of money and time they spend in the commercial areas at airports by 29 percent.
Are you developing an internal cadre of Emirati talent to run future sister companies/sub-services?
As part of its drive to support the strategy of the Ministry of Human Resources and Emiratization that was based and formulated on the UAE Vision 2022, the Training & Development Division at emaratech worked on putting together a holistic capacity-building program with market-driven and industry-aligned learning interventions to help develop our Emirati citizens to be industry-ready in different technical disciplines.
These learning interventions were carefully designed after meaningful deliberations among experts on the subject matter. To guarantee practical applications of all the technical skills being introduced and developed during these programs, every boot camp is concluded with a final graduation project that helps us validate the learning and its application in a competitive workplace. This initiative is one of the many efforts being made by the management at emaratech to harness the skills and capabilities of our local talent pool.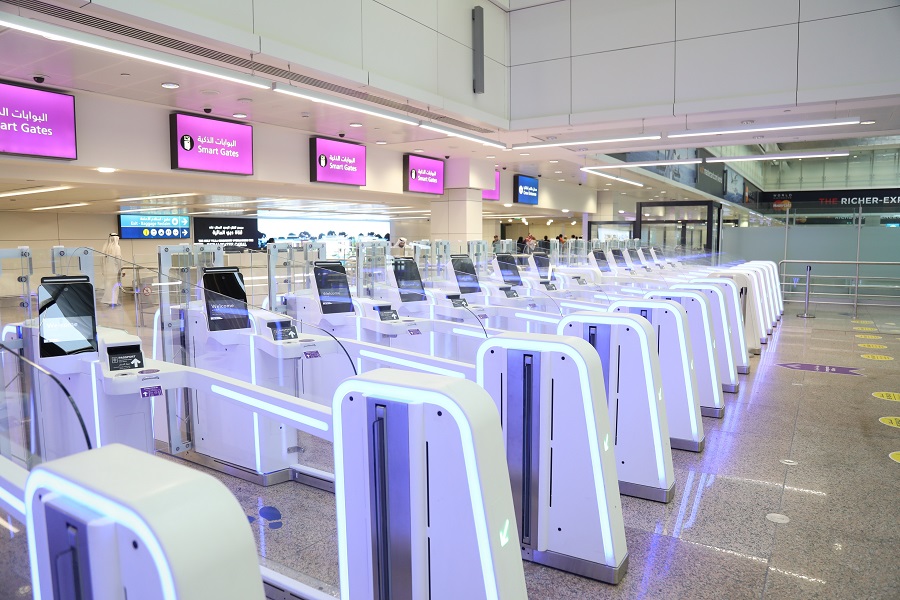 How does emaratech compete with various payment gateway solutions on the market in terms of speed, cost, expertise, safety, and efficiency? Are you, on that end, a one-stop shop for businesses, government authorities, and end-users?
noqodi is a fintech company fully owned by emaratech that was started, developed and scaled internally. It is a powerful comprehensive payment solution using a digital wallet (stored value) not only to pay but to also accept payments. Users can leverage any of our connected channels, including credit cards, bank transfers, direct online banking (netbanking through the UAE Central Bank payment gateway system), and even kiosks and exchange houses, to top-up their wallets (e-cash).
Users can send and receive money using QR codes or links as well as pay their utility bills and government services. noqodi is accessible through a web portal and app available on iOS and Google play where all transactions history and reports are available for download.
noqodi is integrated with multiple banks as well as with government and private merchants, offering a multitude of payment options and channels. We provide complete automation of collections, reconciliation, settlement, refunds and other financial transactional services.
Merchants, businesses, and consumers can all utilize our extensive information management interfaces and features, putting your payments at your fingertips, and managing their users (profile-based users).
With the highest industry-standard PCI DSS-Certification, onboarding automated process with liveliness check against Emirates ID and passport, combined with the appropriate financial licenses from the UAE Central bank (in progress), we're a platform you can trust with the things that matter most.
What is your blockchain, tokenization, and AI strategy with any of your services? Besides creating a unified portal, do your real-estate solutions include buying, leasing, and trading capabilities using smart contracts, and tokens?
With regards to the real estate solutions provided by our subsidiary Emirates Real Estate Solutions, we have mainly created the portal with administration console to track the nodes and participants' posted lease contracts, title deeds, RDC verdicts, and real estate trade licenses into the blockchain ledger (database).
Due to other parties' resistance to using the technology, our ledgers remained an immutable evidence database and could not apply a distributed ledger concept to have real-time information for all participants.
Smart contracts were not used and tokenization has yet to be legalized for use by Dubai Land.
We integrated with Emaar to register the initial sales contract seamlessly from their CRM into our off-plan ledger, including the registration fees of Dubai Land which we're posting to the blockchain database.
Do you have plans for emaratech to be present on the metaverse and offer your current and future services there?
We at emaratech constantly undertake extensive research and development activities to innovate and introduce new products and services, and we will keep on looking for the best experiences that would connect everyone to the future. We are currently exploring augmented virtual reality to innovate in some of our key services.