In the heart of the United Arab Emirates, a transformational journey is unfolding, one that echoes the spirit of progress, empowerment, and growth that defines this remarkable nation. As an Emirati woman immersed in the realms of marketing communications and branding, my personal odyssey encapsulates the essence of this journey. From my beginnings in global corporations like PepsiCo to my current leadership role at RSA Middle East, my narrative reflects the boundless opportunities and unwavering support that Emirati women experience in the fields of business, art, and even adventure.
My trajectory began within global corporations, where I was encouraged to set ambitious goals and soar to new heights. My tenure at PepsiCo marked the beginning of my empowering journey, equipping me with skills that would later fuel my endeavors across various sectors. The transition to ADNOC, a prestigious oil and gas company, coupled with my pursuit of a master's degree in Corporate and Marketing Communications, cultivated a diverse skill set across communication realms. Leading my way into RSA Middle East further enriched my experience, providing invaluable insights into the world of branding and communication.
Read: Celebrating Emirati Women's Day: Honoring the pillars of society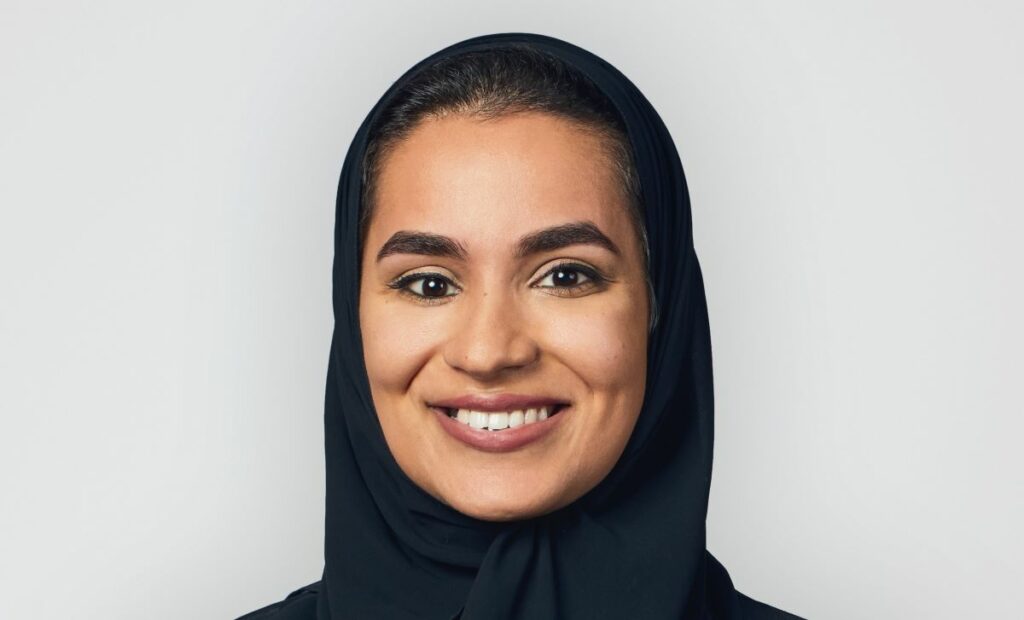 Yet, the UAE's influence extends beyond career boundaries. It nurtures our passions and bolsters our unconventional pursuits. As an artist, my work found its place on global stages, bridging cultures through creativity. The nurturing environment encourages audacious pursuits, from snowboarding to artistic expression, breaking conventional boundaries with unparalleled freedom.
Beyond personal aspirations, Emirati women play an instrumental role in the private sector enterprise and the public sector. Our success goes beyond individual achievements; it drives societal advancement and economic prosperity, intricately weaving into the fabric of our nation's identity. The Emiratization program facilitated my introduction to the private sector, where I didn't only established a positive perception of Emirati women among colleagues but also advocated for the benefits of private sector careers to fellow Emiratis seeking growth opportunities.
Transitioning to the public sector allowed me to channel my accumulated experience, contributing to the nation's growth while collaborating with various government entities. This transition was a symbiotic exchange, where my skills found resonance in public service, further underscoring the interconnectedness of Emirati women's roles in the UAE's multifaceted development.
Emirati women's evolving roles are a testament to the UAE's forward-thinking commitment to women's empowerment. Today, our nation stands at the forefront of championing women's participation in the workforce, evidenced by their prominent presence across all educational stages, government sectors, and leadership roles. Women now comprise over half of the government workforce, over a third of the cabinet, and hold significant decision-making positions in diverse fields, from aviation to diplomacy, engineering to space exploration.
In the age of technology, new tools and AI platforms are propelling us further, enabling creative and rapid ways to work and learn. Innovations like ChatGPT are streamlining tasks while offering invaluable insights that enhance decision-making and project tactics. This tech-driven landscape is a reflection of the UAE's dedication to harnessing innovation for continuous growth.
However, as we celebrate the over-empowerment of Emirati women in the workplace, particularly in multinational corporations, it's pertinent to recognize the need for balanced empowerment. While we champion the cause of women, we must also strive to empower Emirati men, fostering an inclusive environment where all voices contribute to national progress. Diversity and inclusivity are the pillars of a truly robust society, and Emirati men have a vital role to play in shaping UAE's future across all sectors.
In the UAE, the narrative of empowered Emirati women unfolds across various dimensions, resonating with progress, resilience, and growth. As we stride ahead, we stand as agents of change, setting new milestones, and breaking barriers, inspiring generations to come. Our journey, driven by unwavering support, mirrors the UAE's commitment to fostering an environment where all individuals, regardless of gender, are empowered to embrace their passions and shape the nation's destiny.
Shaima Al Awadhi is Group Brand & Communications Director, NLGIC Group
For more on the UAE, click here.