June 22, 2022 9:03 am
Employees in the MEA frustrated with poor workplace technology
47% reported tech issues at work increased their stress levels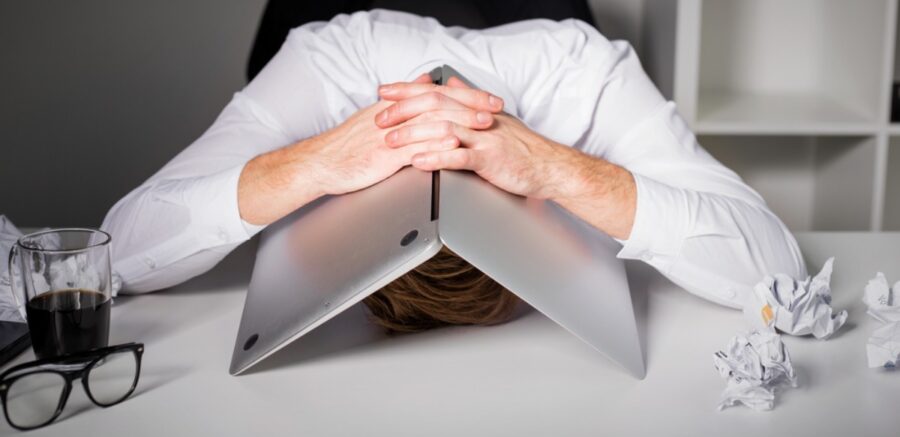 Frustrated employee
In the wake of the pandemic, regional businesses have doubled down on digital transformation, however, nearly half (47 percent) of employees in the Middle East and Africa (MEA) report that technology issues at work have since increased their stress levels, causing a negative impact on their mental health, according to a recent report conducted by software company Freshworks. 
The study shows that the majority (69 percent) of MEA line of business (LOB) leaders underline the need for good technology to win the war for talent. Meanwhile, 79 percent recognize that high-caliber employees will consider looking for a new employer if their current job does not provide access to the tools, technology, or information they need to do their jobs well. 
Findings also reveal that over half (56 percent) of employees said their company could probably dissuade them from finding a new job if they invested in automation. Technologies that enable or support hybrid and remote working are also viewed favorably by MEA employees with half (51 percent) saying such solutions have increased their happiness at work. 
In addition, as much as 86 percent of LOB leaders surveyed by Freshworks said their employees have higher expectations of technology to be easier to use since the pandemic.
Freshworks' report further showed a clear correlation between employees' perception of their employer and the latter's digital maturity, with 42 percent stating that their company's workplace technologies make them appear 'behind the times.' 
Moreover, over half (52 percent) of employees, this shortcoming has a direct impact on productivity, and nearly a third (30 percent) report this has a negative impact on their job satisfaction.
Exclusives