March 28, 2022 3:20 pm
Entrepreneurship conference in Riyadh: Agreements worth 16 billion riyals
Saudi Ministry of Investment grants 4 licenses to start-ups, one VC fund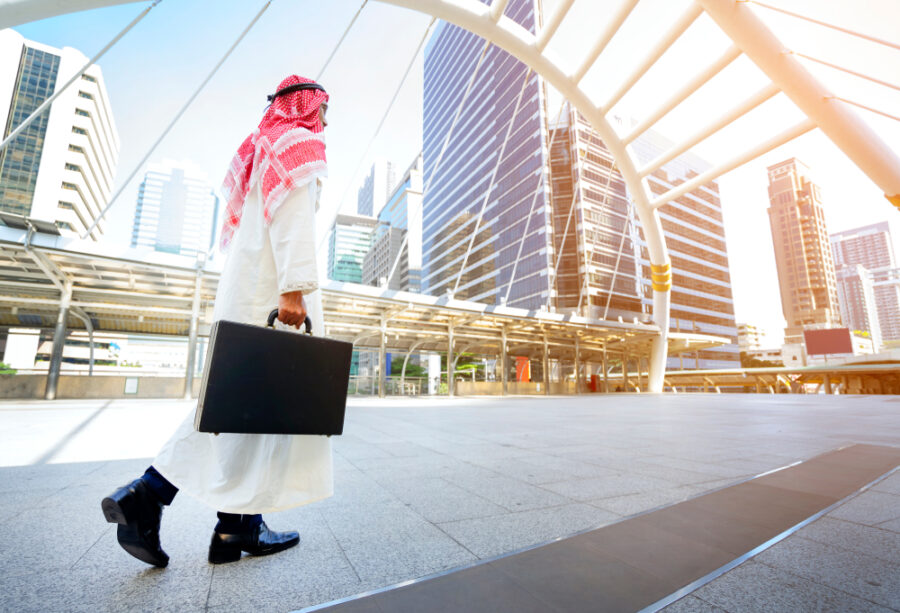 Entrepreneurship
The second day of the Entrepreneurship Conference, hosted by the capital Riyadh, under the patronage of the Saudi Crown Prince Muhammad bin Salman bin Abdulaziz, witnessed the signing of several agreements, most notably granting the Saudi Ministry of Investment four licenses to start-up companies and a venture capital fund.
The first day concluded with the signing of 33 agreements and the launch of a number of investment initiatives having a financial value exceeding 16 billion riyals ($4.2 billion).
During his participation in a dialogue session among the activities of the conference organized by the General Authority for Small and Medium Enterprises (Monsha'at), Minister of Investment Khalid bin Abdulaziz Al-Falih stressed that the Kingdom has a strategic position in the world, and is attractive to investors, innovators, entrepreneurs, and scientists.
The agreements come with the aim of supporting entrepreneurship in various fields and enhancing the Kingdom's position as an attractive environment for pioneers, innovators, and creators in the Middle East and North Africa region.
The Saudi Press Agency (SPA) stated that during the first day, "Saudi Aramco" signed 10 memoranda of cooperation and two agreements with local and international companies in the areas of digital transformation, information technology, and national development.
Meanwhile, the Social Development Bank signed with several parties, including the Royal Commission in Yanbu, and the National Entrepreneurship Institute, and announced the launch of a number of products and initiatives to support and empower entrepreneurs with more than 11 billion riyals ($3 billion).
Also, the Saudi Venture Investment Company (SVC) signed agreements with a number of investment funds reaching a total value of 2.4 billion riyals ($656 million).
SABIC launched the Nusaned Fund 2 with Al-Ahly Capital with a value of 750 million riyals ($200 million) to support start-ups and develop the industrial sector.
Cars24, an automotive e-commerce platform, Lenskart, the largest Asian eyewear retailer, and Kitopi, a cloud-kitchen specialist, signed memoranda of understanding with Munshaat to support entrepreneurs in specialized fields.
The General Authority for Small and Medium Enterprises "Monsha'at" also concluded a memorandum of understanding with the Saudi Data and Artificial Intelligence Authority to launch the "Ruwad" initiative.
The Royal Commission for Jubail and Yanbu, the Saudi Industrial Development Fund, King Abdullah University of Science and Technology will cooperate in the fields of data and artificial intelligence, and SABIC is to cooperate in a number of initiatives for entrepreneurs and small and medium enterprises.
An agreement was also signed with Al-Jabr Finance Company to provide financing products to entrepreneurs and small and medium enterprises, for a value of 20 million riyals ($5.33 million).
It is noteworthy that the first day of the Global Entrepreneurship Conference witnessed international presence and generated pioneering momentum through a number of investment rounds and launches, with "Wathiq", a financial company, closing an investment with "Spiders Micro-Mobility" for a pre-start stage round valued at 5.2 million riyals ($1.4 million).
Another pre-stage investment round in the "Darent" company registered a value of 3.75 million riyals (one million dollars).
Courier Solutions for Logistics Services closed an investment round of 17 million riyals ($4.5 million), and PayPay received an investment round of 6 million riyals ($1.6 million).
Merak Capital, a technology and innovation investment company, closed a seed round in participation with MERCED, an "angel" investor, reaching a value of 4.87 million riyals ($1.3 million), and Antella closed an investment round led by "Hala Ventures" in Egypt for a value of 3.75 million riyals (one million dollars).
Also, "Daily Mills" closed an investment round with the participation of "Hala Venture", "Sedra Venture" and "Vida Holding", reaching a value of 20 million riyals ($ 5.3 million).
On the other hand, the "Rua" growth fund closed an investment round in the "Krasti" company, with a value of 7.5 million riyals (two million dollars).
Meanwhile, a pre-stage investment round was closed with the participation of Access bridge Ventures and 500 Startups, for a value of 1.5 million riyals (400,000 dollars).
Exclusives